PARISIAN MENSWEAR BRAND 13 BONAPARTE OPENS NYC STORE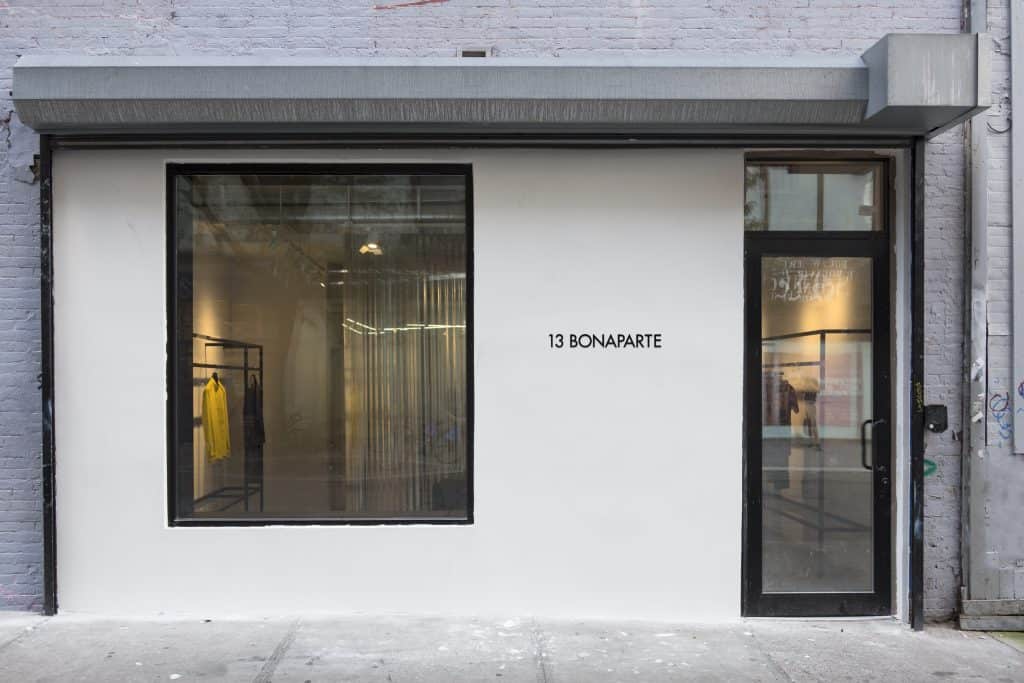 Paris-based contemporary menswear label 13 Bonaparte has opened its first permanent New York City store in Manhattan's Lower East Side. Located at 1 Rivington Street, this opening marks the return of the French label to NY after a pop-up in April 2017 on the same street. This is the third store for the brand, which also has its first store in the Haut-Marais district in Paris and a second store in Downtown Los Angeles, which opened in August 2017.
Conceptualized by 13 Bonaparte founder and artistic director David Sarfati, the graphic space, which is designed by the French/Mexican architect duo of Nicolas Hannequin and Tomas Janka, offers a focused and refined platform for the presentation of the brand's creative vision and unique aesthetic. Sarfati gravitated particularly to the work of artists such as Robert Irwin, Elias Crespin, Richard Artschwager and Pierre Soulages when design the space, underscoring a passionate focus on precise graphic details, sharp lines and visual elements.
A large floor-to-ceiling mirror, running at an angle across the back corner, expands the 750 square-foot jewel box-sized space. The store's picture window creates a fluidity between the lively Rivington Street exterior and the store interior, offering a framed view of the street from the calm, contemplative atmosphere of the store interior filled with an evolving collection of vintage books, art, photography and design objects.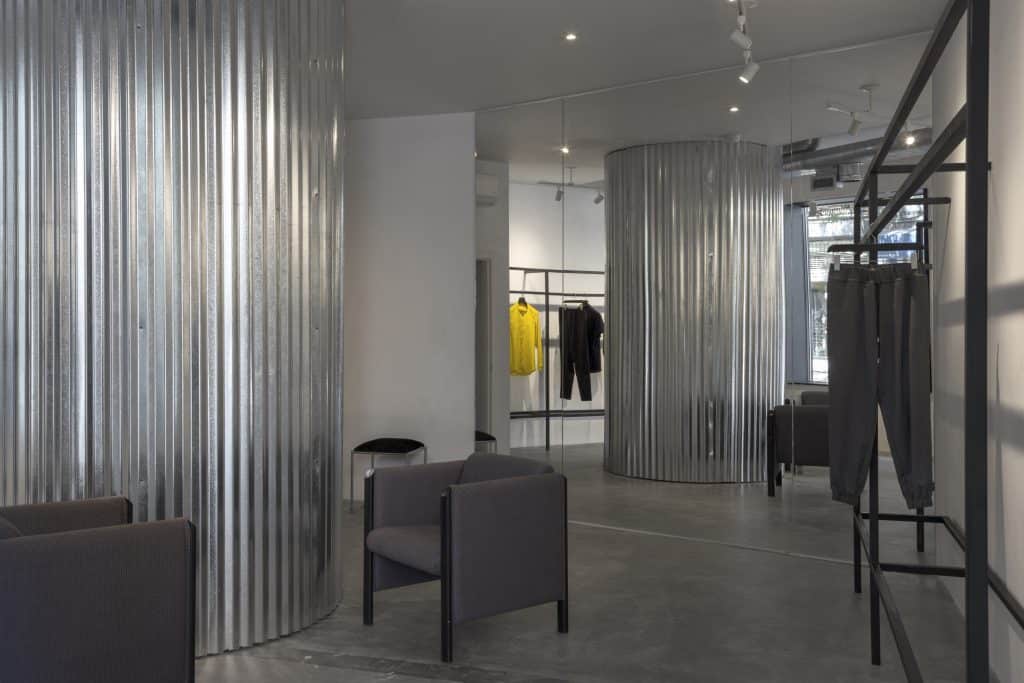 Concrete, steel, mirror glass, formica, rubber and perspex can be found throughout the space but are used sparingly, collectively creating a sense of accessibility and directness, providing a straightforward and uncomplicated presentation of the directional brand vocabulary.
While each store space in the 13 Bonaparte network has its own unique aesthetic identity and feel, there are certain core principles that establish a through line connecting all of the brand's environments. Vintage European furniture and objects are always hand-picked by Sarfati for each space. Here, armchairs from the 1980s provide an intimate central seating area, while a pair of Seventies Italian floor lamps in travertine and lacquered metal as well as streamlined, chrome-plated and velvet stools also contribute to the curated atmosphere.
The ever-expanding 13 Bonaparte collection of rare vintage art and photography books will inhabit a space of its own in the store, where a small library off the main floor will be dedicated to displaying these important reference materials and providing customers with a quiet, reflective area in which to enjoy them.
"I've always dreamed of stores that serve not only as a commercial platform but also as a creative hub for sharing ideas and building bridges between people, a place where they can meet and engage," Sarfati says.
The Rivington Street space will also serve as a showroom and the brand's primary base for connecting with the industry professionals throughout the year, as well as an office for the brand' s development in the U.S.