PARKS PROJECT PARTNERS WITH NATIONAL GEOGRAPHIC ON CAPSULE COLLECTION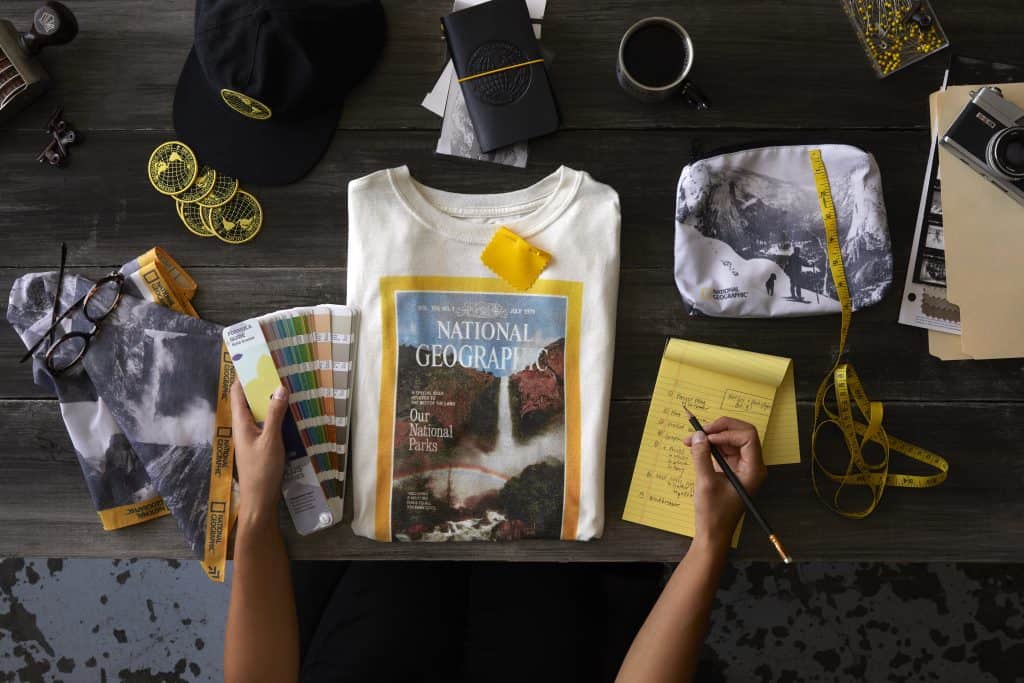 Outdoor lifestyle brand Parks Project has released a capsule collection inspired by America's National Parks, designed in collaboration with National Geographic. The collection features stunning National Geographic photos from its storied archives, displaying some of the country's most beloved parklands — parks that are also in vital need of protection and conservation.
The 11-piece collection includes three vintage-style t-shirts, a 100 percent micro-polyester oversized bandana, a mid-weight canvas travel pouch and two posters, all showcasing National Geographic's spectacular landscape photography of America's National Parks. The collaboration also features a modern stone-colored nylon windbreaker emblazoned with the iconic National Geographic yellow border enlarged on the back, explorer hat, top-grain leather field pocket notebook and stainless-steel brushed matte finish carabiner mug, field-tested and perfect for camping. Retail prices range from $18 to $80, and all purchases will support the nonprofit National Geographic Society to fund work in the areas of science, exploration, conservation and education.
"At Parks Project we live by the mantra 'leave it better than you found it'," said Keith Eshelman, co-founder of Parks Project. "It is incredibly important to us that in all of our collaborations we partner with organizations that not only respect this mission, but share these similar values. National Geographic is the most ideal partner in both of these senses. We're looking forward to not only growing our Parks Project reach within the National Geographic conservation community, but also to helping introduce the spectacular offerings of the National Geographic brand to a fresh generation of park enthusiasts."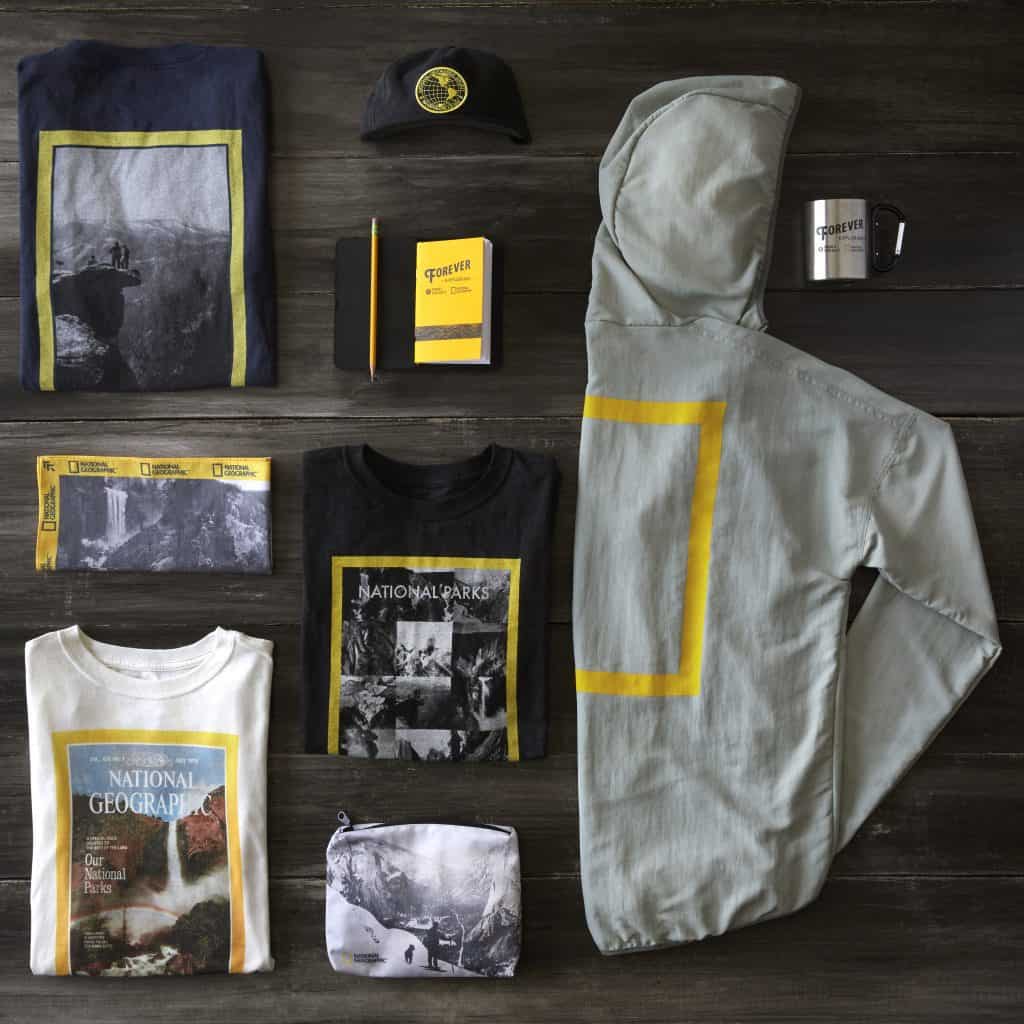 In addition to rare and special collaborations like this one, modern lifestyle brand Parks Project designs classic apparel for men, women and children, along with outdoor accessories and home goods. Proceeds from these purchases contribute to 30 U.S. National Parks, funding numerous projects such as habitat restoration, animal conservation, educational initiatives and enhanced visitor services. To date, Parks Project has contributed more than $250,000 to park conservancies and logged more than 1,000 volunteer hours in parks.
"Over one hundred years ago, National Geographic was instrumental in helping persuade the government to create the National Park Service," added Brendan Ripp, EVP of Corporate Partnerships at National Geographic Partners. "Since then, our commitment to raising the public's awareness of the importance and beauty of America's National Parks has been unwavering. We have leveraged the power of our storytelling platforms to bring attention to these irreplaceable places through ongoing, dedicated parks content across our print, digital, broadcast and social channels. Partnering with Parks Project on this collection is a natural extension of these efforts and will help fund the nonprofit National Geographic Society's work it has been doing in support of our National Parks around science, exploration, conservation and education."
The National Geographic x Parks Project capsule collection is now available through the 2018 holiday season on www.parksproject.us and via National Geographic at www.shopng.com.