PAUL STUART UNVEILS REVAMPED MADISON AVENUE FLAGSHIP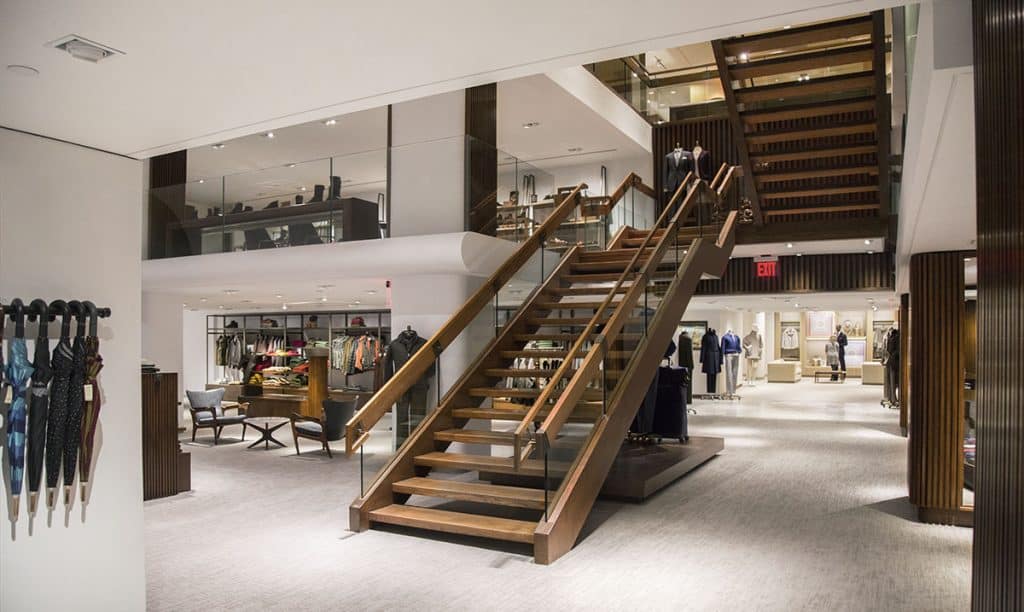 Iconic clothing and accessories retailer Paul Stuart has unveiled its revamped flagship store on Madison Avenue in New York City.
With the remodel of its 26,000-square-foot shop, customers can expect a brand new first floor and mezzanine featuring an expanded shoe department, a dedicated women's boutique and the newest location of the renowned New York City men's hair salon Fleischman.
The company aimed to create a fresh look while preserving the true essence of the store for its loyal clientele. The store now features modern lighting and is carpeted in an elegant tone of pearl grey, but it is still outfitted with its signature fluted oak woodwork and displays the antique tapestry that has been hanging in the store for over 40 years. New mid-century furniture pieces by famous designers have also been added to recall the fact that the store has been in its current location since the Fifties.
Talking about the renovation, Paul Stuart CEO Paulette Garafalo explained: "We wanted to create an environment that was pleasing to our long-term customers as well as inviting to new customers. We have achieved our goal."
Started last May, this renovation is a major step in the overall upgrade of the brand. Founded in 1938, Paul Stuart continues to design and create an exclusive collection of men's and women's tailored clothing, sportswear, and accessories. Along with its flagship location in New York, Paul Stuart maintains two stores in Chicago, one in Washington, D.C., as well as nearly 150 shops throughout Japan.