PAUL SURRIDGE DELIVERS FIRST MENSWEAR COLLECTION FOR ROBERTO CAVALLI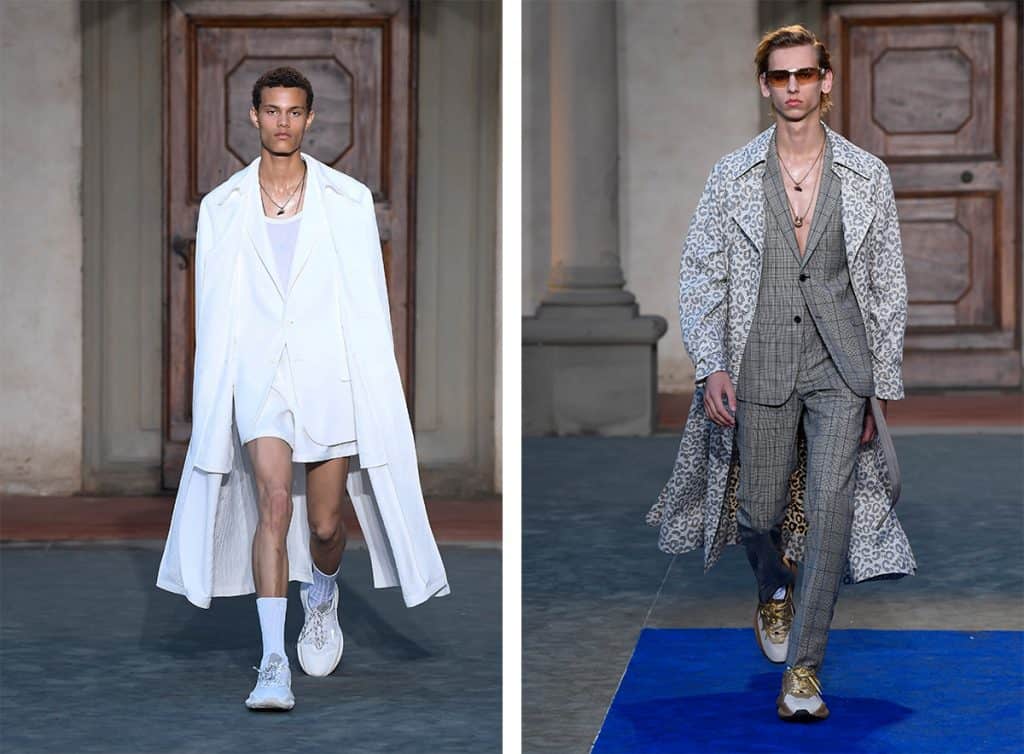 Roberto Cavalli's newest creative director Paul Surridge unveiled his first menswear collection in a beautiful monk monastery just outside of Florence on Wednesday during Pitti Uomo.
Not only was the venue up in the hills of Tuscany breathtaking, but Surridge presented a gorgeous collection that was a refreshing take on the typical animal-print heavy collection we all know.
While those prints are still within the collection, they felt more wearable and approachable than in past seasons. Statement pieces were mixed in with a slew of white and black monochromatic outfits in an overall sportswear-meets-tailoring filled collection.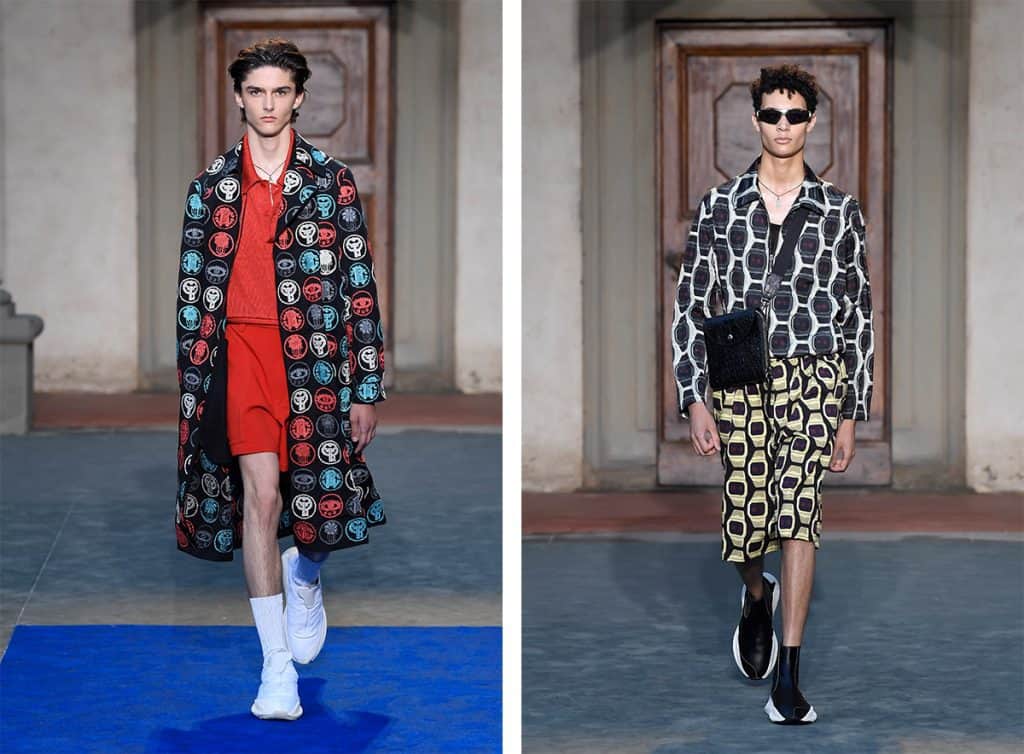 Surridge really wanted to rethink the shapes of the collection to include an ease and swagger to the line. Athletic tailoring in rethought proportions, tactile knitwear, tailored chinos, slouchy Bermuda shorts and fantastic outerwear come together to create a relaxed and confident look. Shoes were athletic in nature, mostly trend-driven by the chunkier "dad" sneaker styles and sock sneakers out in the market now, but interesting details like animal-printed rubber and reflective materials set them apart.
Artisan touches bring craft onto the details: blanket stitches, hand-embroidered good luck motifs, an embroidered pocket. Embellishment is reset, too: it is functional rather than decorative. Macramé stitches and intarsia give a warm, artisanal feel to knitted pieces which offset the metropolitan conciseness of the looks.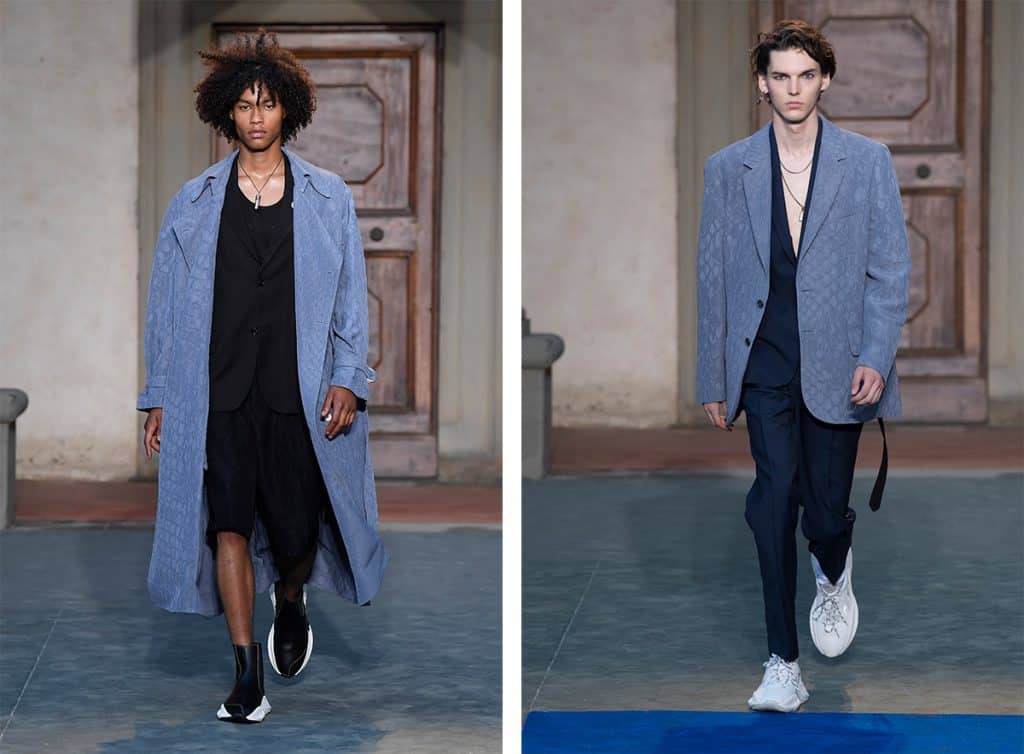 "I think for the brand, this is a homecoming of sorts," Surridge told MR after the show. "We wanted to have the opportunity to show as guest designer at Pitti this season to really showcase our roots in menswear."
"The collection is filled with menswear staples – a car coat, trenches, chinos – all of these things that are the base of the collection. But, this collection is not so much about clothing as it is about an attitude – a rich man on a yacht throwing a party. I wanted to keep it fresh, but show our guy in a new, contemporary way."