PAYLESS FILES FOR CHAPTER 11, TO CLOSE 400 STORES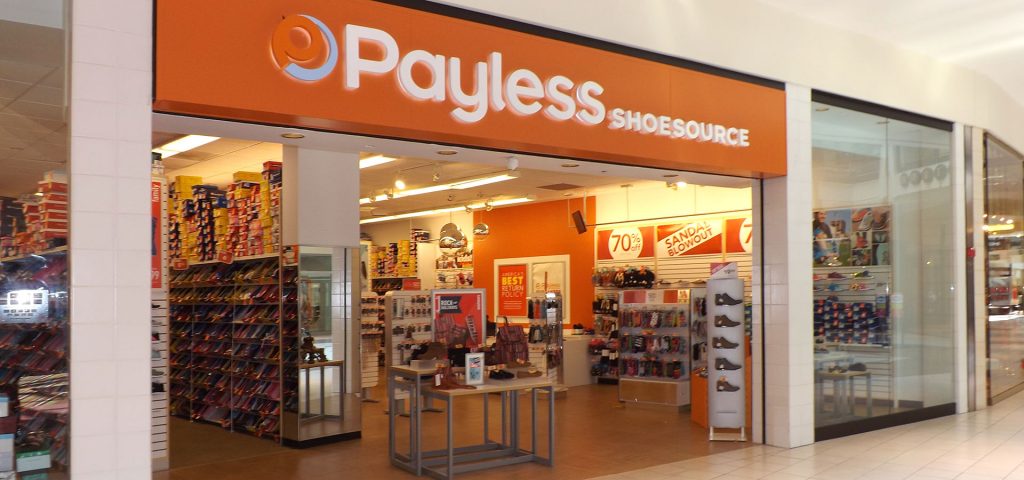 Payless ShoeSource, the largest specialty family footwear retailer in the Western Hemisphere, has announced that it has filed a voluntary petition for reorganization pursuant to Chapter 11 of the U.S. Federal Bankruptcy Code to facilitate the financial and operational restructuring necessary to strengthen its balance sheet and position the company for long-term success.
The company's North American entities, as well as two foreign Hong Kong-based entities involved in logistics (CBL) and supply chain (DAL), are included in the restructuring, which has been filed in the U.S. Bankruptcy Court for the Eastern District of Missouri in St. Louis.
Payless is also filing for recognition of the U.S. Chapter 11 proceedings under Part IV of the companies' Creditors Arrangement Act in the Ontario Superior Court of Justice. Payless will continue to operate its business in the ordinary course in terms of its customers, vendors, partners and employees.
In conjunction with the restructuring, Payless has entered into a Plan Support Agreement (PSA) with parties who hold or control approximately two-thirds of its first lien and second lien term debt to reduce its debt load by almost 50 percent, materially lower its annual cash interest costs, access significant additional capital and provide a path to an expedited emergence from Chapter 11 with a sustainable capital structure for the future.
Under this agreed plan with its lenders, Payless intends to use the Chapter 11 process to strengthen its balance sheet and restructure Payless' debt load; invest in specific areas that Payless believes will provide sustainable growth including omni-channel expansion; product and inventory initiatives; and international expansion in Latin America and elsewhere; and optimize its store footprint, with the immediate closure of nearly 400 underperforming locations in the U.S. and Puerto Rico and work to aggressively manage the remaining real estate lease portfolio either by modifying terms, or evaluating closures of additional locations.
"This is a difficult, but necessary, decision driven by the continued challenges of the retail environment, which will only intensify," said W. Paul Jones, chief executive officer at Payless. "We will build a stronger Payless for our customers, vendors and suppliers, associates, business partners and other stakeholders through this process. While we have had to make many tough choices, we appreciate the substantial support we have received from our lenders, who share our belief that we have a unique opportunity to enable Payless — the iconic American footwear retailer with one of the best-recognized global brands — to remain the go-to shoe store for customers in America and around the globe."
"We are confident that this process will also enable us to leverage Payless' existing strengths to succeed," continued Jones. "These strengths include our ability to produce significant free cash flow and, even last year, flat EBITDA despite unprecedented challenges and in contrast to many retailers; our portfolio of strong proprietary brands, along with unique licensing agreements with premier brands and partners; our best-in-class design and sourcing capabilities that enable the company to offer customers high quality products at a significant discount to peers; our strong and growing Latin American business, and a lean and scalable franchise model for other markets."