PERRY ELLIS LAUNCHES PERSONAL STYLIST SERVICE THROUGH AMAZON ALEXA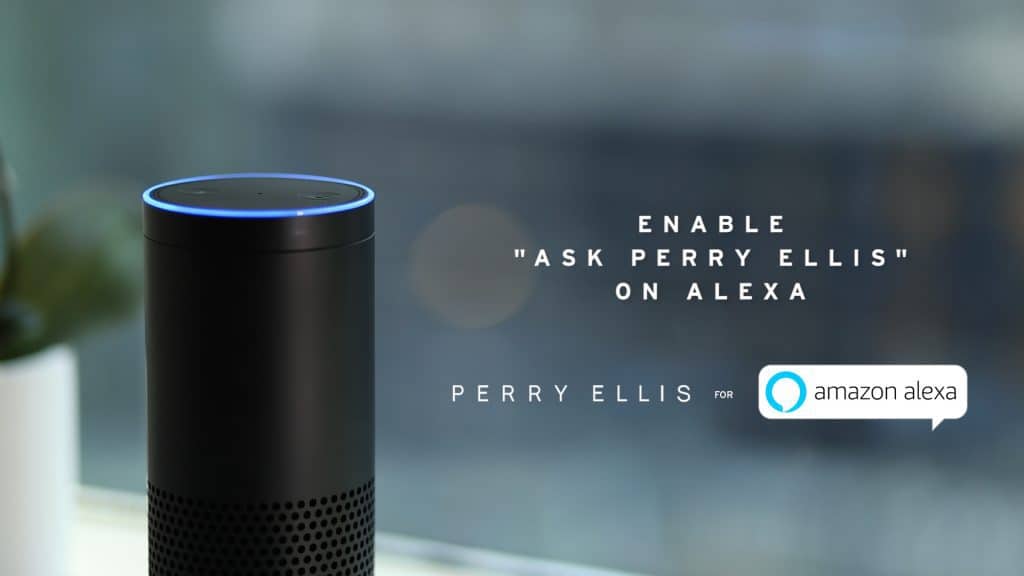 Iconic New York-based menswear brand Perry Ellis is investing in the future with its new partnership with powerhouse retailer Amazon. With the brand's new alignment with Amazon, Perry Ellis has launched a new "Ask Perry Ellis" skill for the online retailer's Alexa voice service.
Created for guys who need help figuring out what to wear for the many events on their calendar, the first-of-its-kind, voice-activated skill aims to give modern guys a frictionless shopping experience. Whether his calendar calls for a first date, sporting event, or holiday party, guys can now simply use their voice to get valuable fashion assistance and avoid making a fashion faux pas by saying "Alexa, Ask Perry Ellis what I should wear to …" any of the almost 150 programmed occasions. Alexa replies by offering an appropriate look, taking into account the venue, weather and dress code, and sends the selection to the user's Alexa app and email where they can click through to PerryEllis.com to add items to their cart to purchase.
This new skill was developed after an independent study conducted by Perry Ellis found some interesting data. In fact, 81 percent of men report having trouble getting dressed for an event or an occasion and are eager to get help – with nearly three-quarters (72 percent) of men wishing there was a way to make getting dressed every day or for a special occasion easier. Additionally, 84 percent of men care about being dressed appropriately for an occasion. They don't want to stand out, and hate the feeling of being underdressed (the most common reason they feel they're dressed inappropriately). And, one-third of men actually admit to having skipped an event because they didn't have the right clothes to wear. But when dressed appropriately, 72 percent of men report feeling confident, 42 percent feel attractive, 39 percent feel respected and about one-quarter of men feel powerful. These are all issues Perry Ellis aims to resolve with this new launch.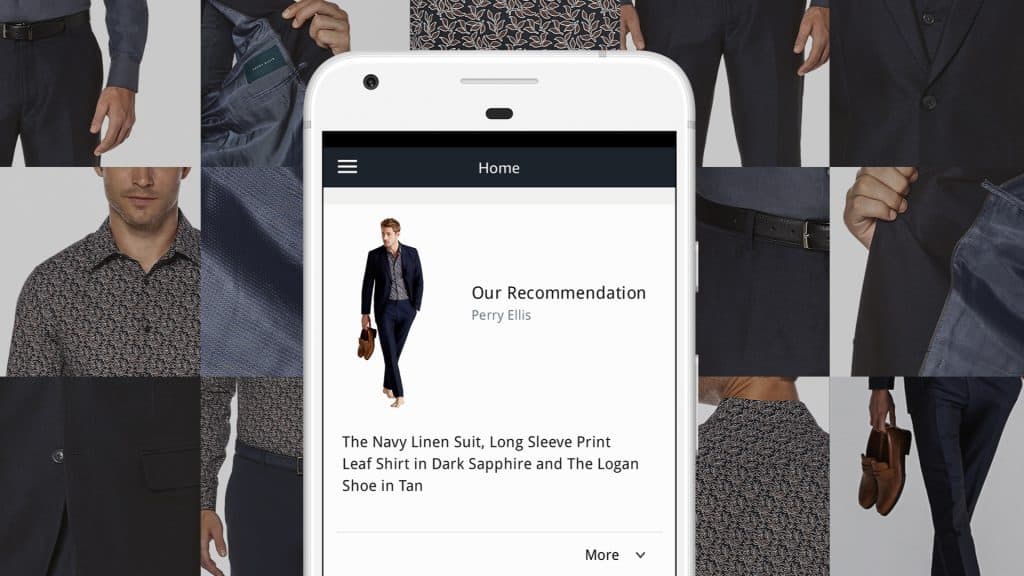 "We are always looking for ways to meet the fashion and performance needs of our customers and evolve the way we engage them with our brand," said Oscar Feldenkreis, president and CEO of Perry Ellis International. "We are confident our Alexa personal stylist will appeal to our tech-savvy consumer by using voice activation to address a real need men have when it comes to dressing and enabling a seamless shopping experience."
"We pride ourselves on offering men clothes that are versatile and help them feel stylish and comfortable," added Michael Maccari, creative director of Perry Ellis. "When it comes to innovation, we combine performance attributes with our sportswear to create a line that embodies go-anywhere dressing. We want our customer to look and feel comfortable, but also always be appropriate for whatever event comes his way, the driving force behind the development of the 'Ask Perry Ellis' personal stylist skill."
To access the personal stylist and find the perfect outfit for any occasion, enable the "Ask Perry Ellis" skill on Alexa. See how it works in the video below.