PETER ELLIOT MORPHS INTO ITS NEXT PHASE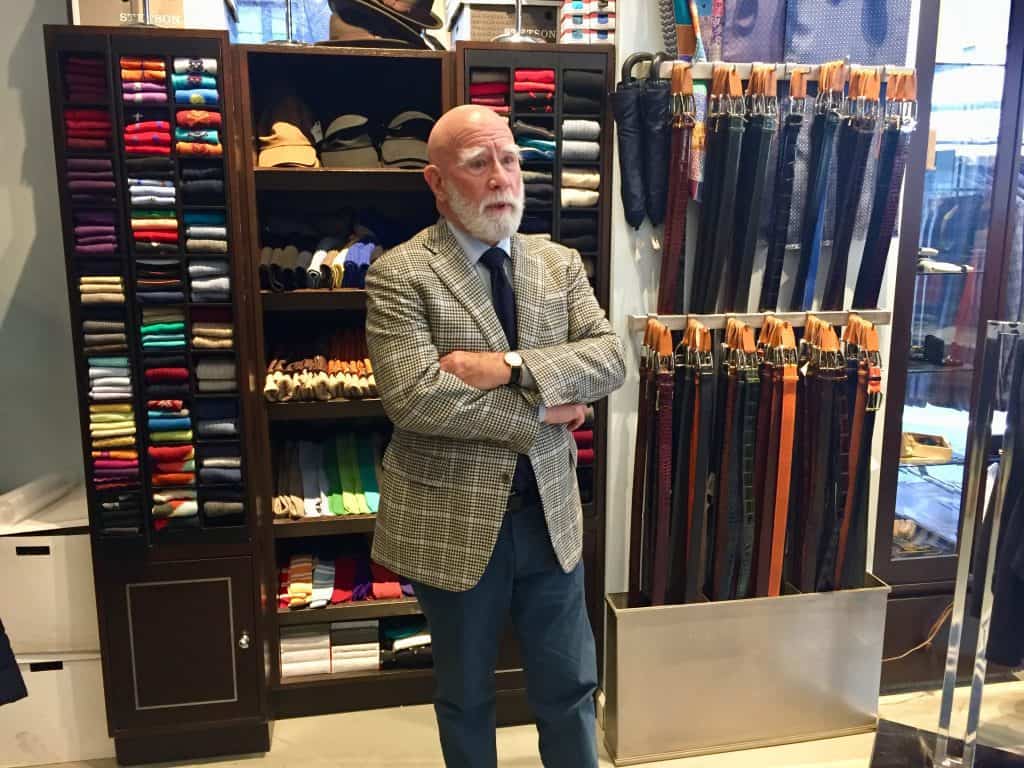 There are few retailers in America as creative, as committed, as colorful (and as slightly crazy) as Eliot Rabin of Peter Elliot, a business now comprising two stores on Manhattan's Upper East Side. Although rapidly rising NYC rents have been a thorn in his side, Rabin's passion for the business, for beautiful (often exclusive) product, for his associates and customers never falters, clearly explaining his longevity in an era when many independent specialty stores are struggling.
Retail consultants talk these days about creating an in-store experience; Rabin has been doing this for more than four decades. His impactful store windows, compelling presentations, exclusive brands and fascination with found objects all add to the appeal of his very special stores. But beyond all this is Rabin's dynamic personality: of course, he was Santa Claus at holiday time, singing Christmas carols and Chanukah songs and spreading joy to the entire Upper East Side. Of course, to be different, he put elegant PJs and bathrobes in his holiday windows, thereby elevating a pragmatic purchase into a hot seller. And, of course, he continues to discover unique items wherever he travels, like the colorful French slippers in boiled wool that continue to reorder at $195 retail.
He describes his fashion aesthetic as "a whimsical mood of timeless elegance" and credits Isabelle McNally, his right-hand buyer-seller-designer, for her exceptional taste level and ability to work with vendors on exclusives. Much of his mix is private label, with key items from luxury brands like Isaia, Borelli, Moncler, Herno, Kiton, and Belvest. Color is key in all categories, from a bright orange Loro Piana topcoat at $1625 to luxurious small leathergoods in turquoise, purple, and raspberry. An avid explorer, Rabin discovers brands that no one's ever heard of and nurtures them to fruition, thereby boosting his own business as well as the artisans who craft the product.
Although retailing is in his blood (his dad founded a men's store in Charleston that sold the first $100 suits in South Carolina), Rabin's passions are multi-faceted. Infuriated by recent school shootings and the lack of moral courage in Congress, he's now organizing a massive Spring Break march on Washington, DC to convince our government to confront the NRA. To discuss the mission, get involved, (or donate t-shirts to be printed), contact EliotRabin@gmail.com.