PITTI UOMO REPORT: DAY THREE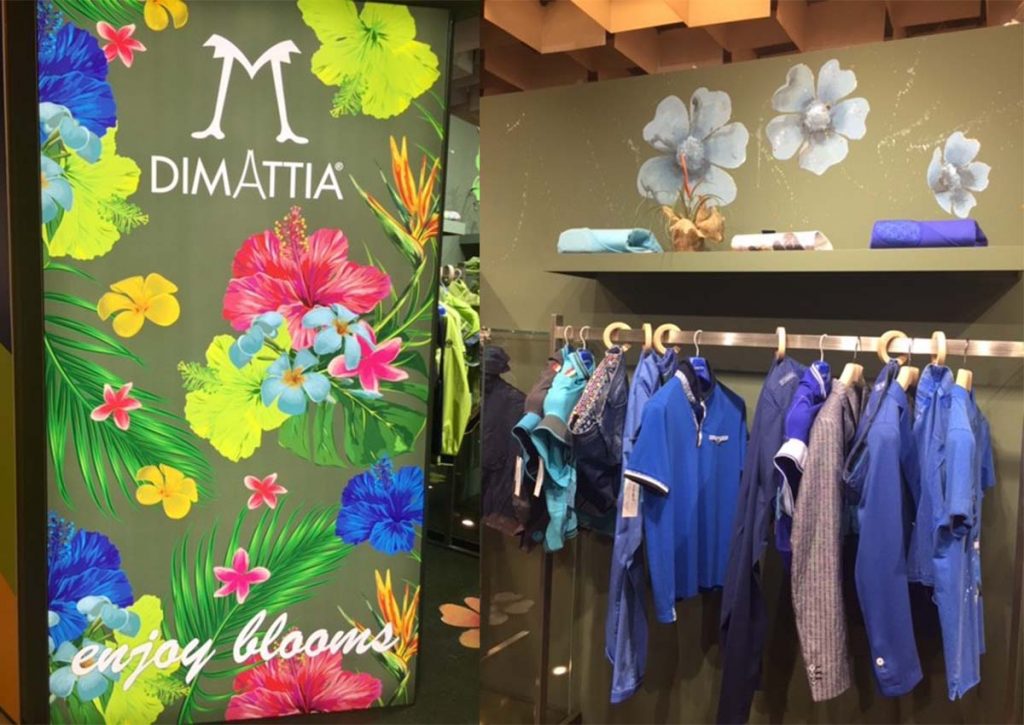 And watch out for DimAttia, a fun upbeat collection of cool sportswear with an activewear feel. The spring '18 presentation at Pitti was exceptional, with flowers painted on the floor and walls color-coordinated to the fashion. Happy, energized and exciting, just like Pitti Uomo!

Hot, hot, hot! Yes, the weather was stifling, but leave it to the Italians to provide pretty Pitti fans, succulent fresh fruit and even beach lounges to beat the heat! Wandering the many varied nooks and crannies of the Fortezza, I remained awestruck by the color and the creativity that vendors put into their booth design. Among the many collections that intrigued me were the spring '18 lightweight outerwear at Nobis, the amazing leather goods and footwear at Anonyme (a French company that crafts leather for many well-known status brands but launched this line to focus on quality over branding; Neiman Marcus has picked it up in its top doors), and the belts and ties at Olimpo (based near Madrid, the company currently produces three million belts and 500,000 ties annually; their floor display fixture is fabulous, average retails are 60-70 euros). Great accessories were everywhere, with bandannas a hot item! I particularly loved the painted silk squares with artwork by Kevin Kelly (made in England by Pocket Rocket, $28 cost for a suggested retail of $75). Among the zillions of gorgeous collections throughout the Fortezza, Brunello Cucinelli was once again a standout, brilliantly combing fine tailoring with elegant sportswear and active influences. Dominated by soft neutrals with bold splashes of color, the spring '18 collection looks better than ever! Another personal favorite combining sportswear with fine tailoring, Sand Copenhagen showed some unique takes on camo looks and some fabulous prints.