PONY AND JOEY BADA$$ REVEAL FIRST CAPSULE COLLECTION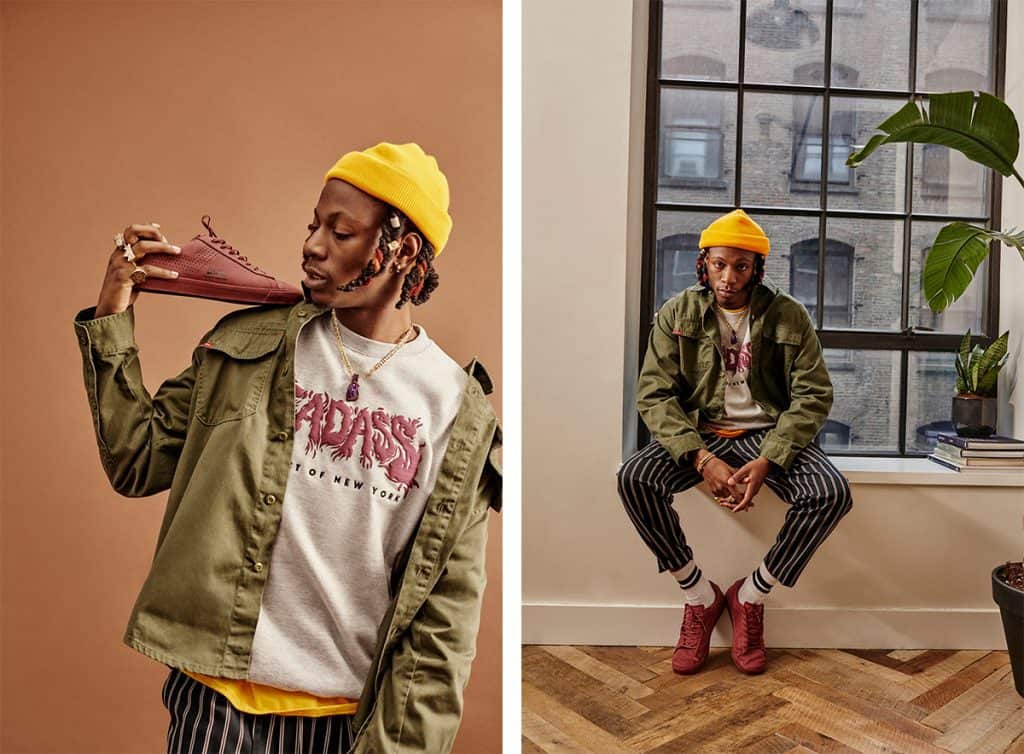 Iconix Brand Group has announced that PONY, the original "Product of New York" sneaker brand, and creative director, musician, and actor Joey Bada$$ are launching the duo's first apparel capsule together exclusively at Urban Outfitters and PONY.com, in addition to a new "Bada$$" sneaker.
The PONY x Joey Bada$$ is a 4-piece lifestyle capsule for men featuring the "Bada$$" logo and "Product of New York", as well as the classic PONY chevron icon. The capsule includes a burgundy sneaker, yellow long-sleeve tee, red short-sleeve tee and classic grey crewneck sweatshirt, with prices ranging from $29-$75.
"Making clothing to pair with my 'Bada$$' sneaker was the natural next step in my partnership with PONY," said Bada$$. "I can't wait to see people on the streets rocking head-to-toe PONY x Joey Bada$$ gear from the collection."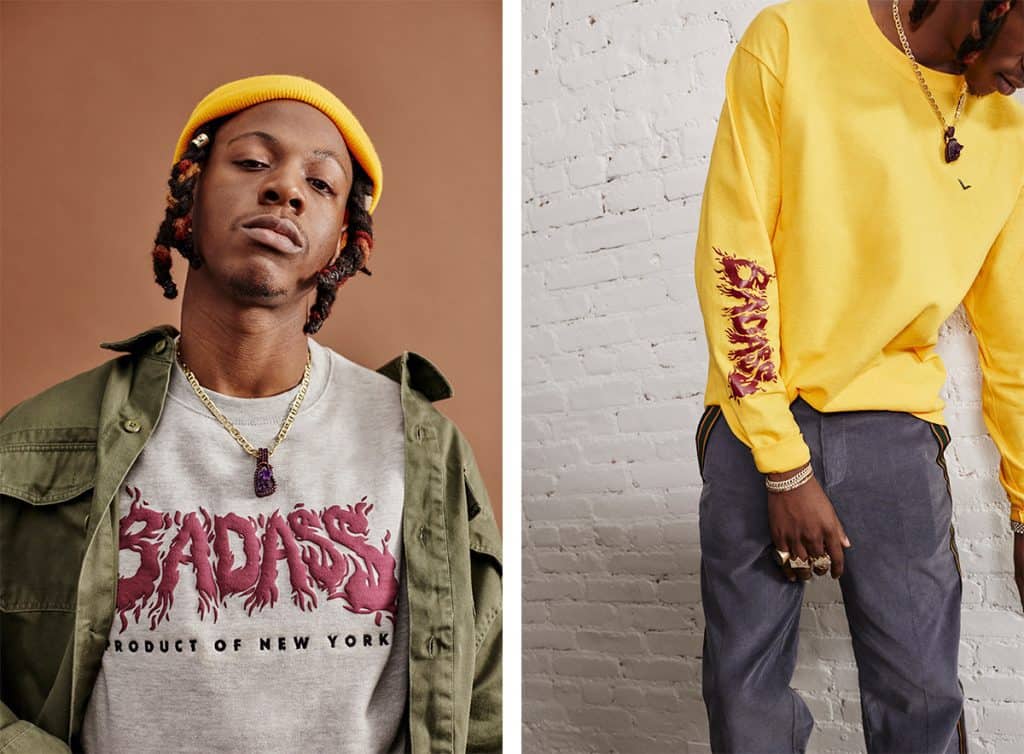 "Joey Bada$$ is on the edge of what's emerging in culture, music, fashion and lifestyle, and it made sense for PONY to extend our partnership with Joey, a true 'Product of New York," into apparel," added Jamie Cygielman, CMO and EVP of Iconix Brand Group. "Urban Outfitters is the perfect match for the PONY x Joey Bada$$ capsule as a like-minded retailer known for changing the game with their unique and creative combination of product and cultural experiences."
Shot by Bed-Stuy, Brooklyn-based fashion, music and youth culture photographer Tyler Mitchell in a modern loft apartment, the campaign produced by Urban Outfitters gives fans a glimpse into Joey's authentic New York lifestyle, while showcasing key pieces from the collection. Product is available now at Urban Outfitters and mid-April on PONY.com.