PREMIUM CORDUROY BRAND THE CORDS & CO TEAMS UP WITH ATELIER CHOQUE LE GOFF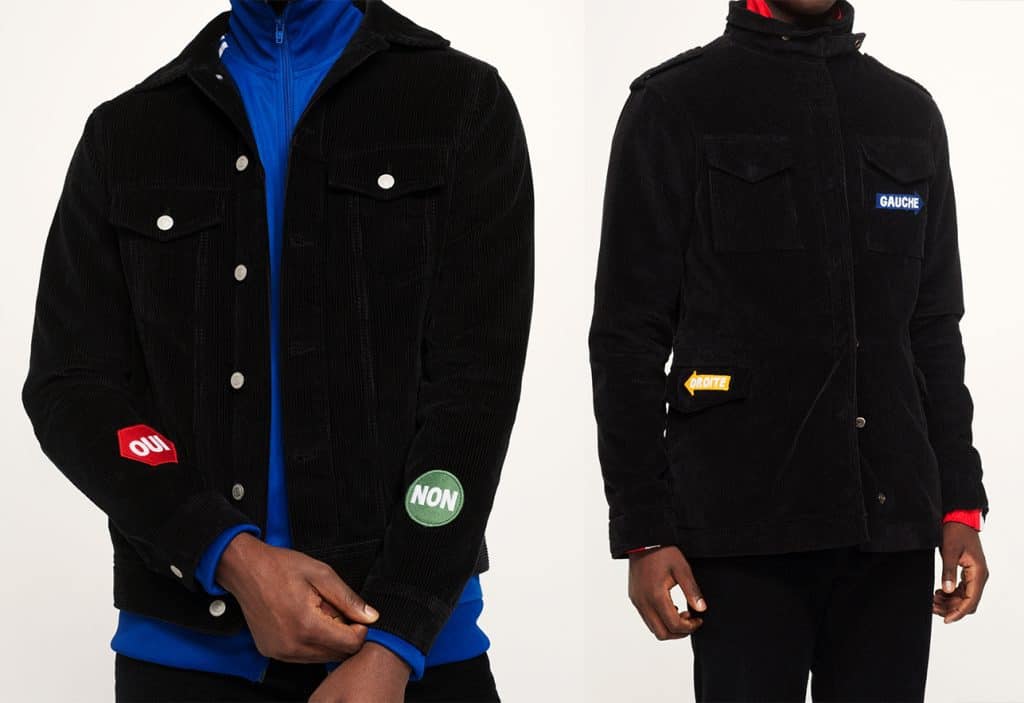 The world's first brand dedicated to corduroy The Cords & Co. has teamed up with Paris-based design studio Atelier Choque Le Goff on a limited-edition capsule collection.
Inspired by basic signs and their messages, the capsule collection contains some of The Cords' key styles reinvented with Choque Le Goff's signature graphic work. These include a trucker jacket (the CUT jacket) and an M-65 jacket (the KIM jacket) both in the brand's signature premium corduroy, and a line of jersey T-shirts – all with patch detailing designed by Choque Le Goff.
Viktor Tell, co-founder of The Cords & Co., explains: "By marrying some of The Cords & Co's core styles with Choque Le Goff's intelligent graphic work, we continue to explore multi-discipline artistic expressions and push the boundaries of typical corduroy concepts."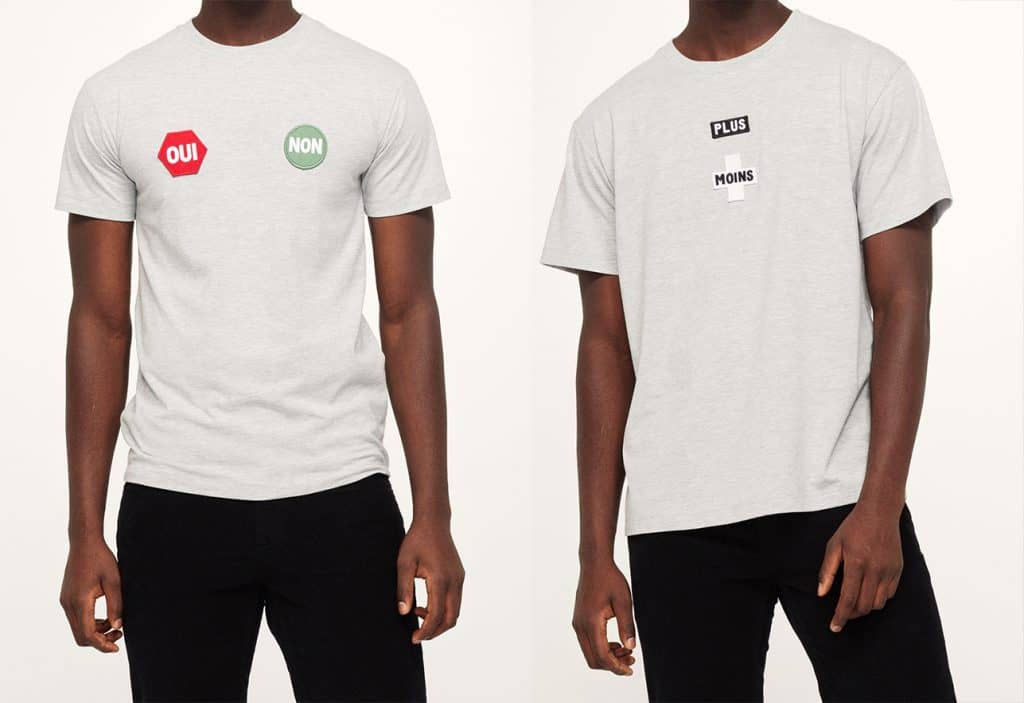 On the collaboration, Atelier Choque Le Goff adds: "For us, using corduroy as a new reference was about challenging peoples' minds to take new turns or to switch habits. Our initial thought was really how can we shift conventional symbols? Basic things like for example, can we make left become right or yes become no? Our aim is to create confusion and try to make people question and play with their habits, their conventional perceptions, and personal references, if only for the fun of it. This is the overall theme for both the collection and the campaign itself."
The capsule campaign was shot in Boulogne-sur-Mer, a coastal city in Northern France, by photographer Cedric Viollet. In everything from store interior to capsule collections and design collaborations, The Cords & Co aims to celebrate the iconic fabric by continuously presenting it in a fresh and contemporary way.
Cords x Atelier Choque Le Goff is now available in The Cords' flagship stores as well as online.