PREMIUM ESSENTIALS BRAND GOODLIFE SEES SUCCESS IN WHOLESALE EXPANSION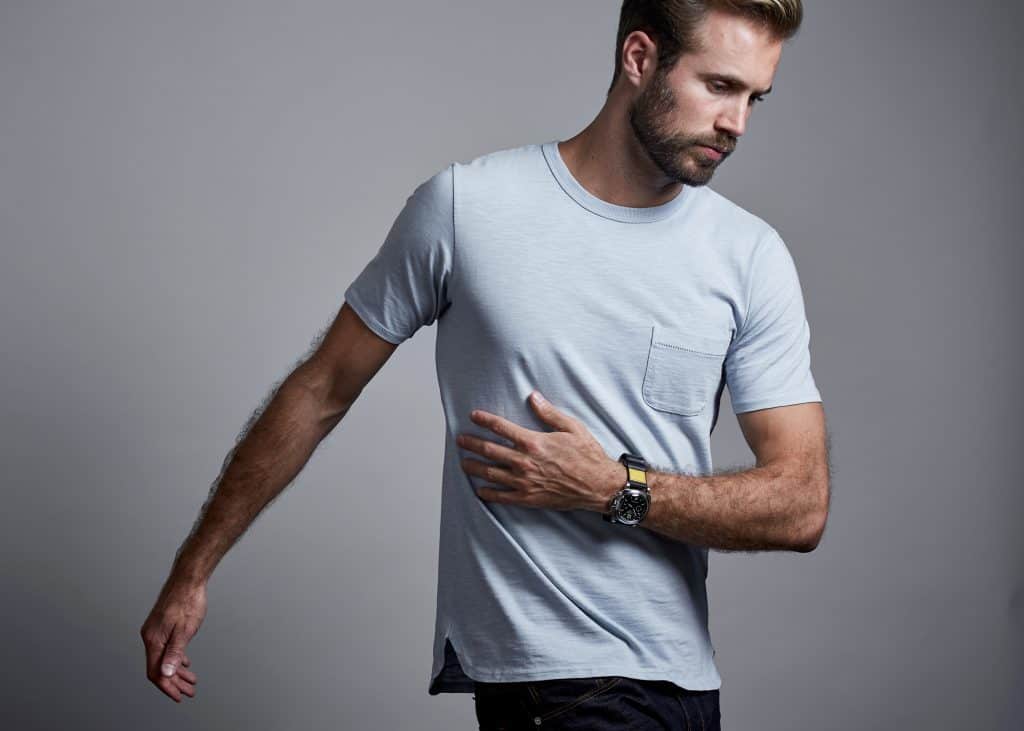 Premium men's essentials brand Goodlife is on the move. Since launching the brand in 2014, founder Chris Molnar has led the brand to year-over-year annual growth, resulting in a healthy distribution in men's specialty stores like Mario's, AK Rikks, and Ron Herman, to department stores like Nordstrom with multi-door distribution across the U.S.
"We have become a top resource for knitwear in Nordstrom's modern sportswear department," Molnar tells MR. "Our updated take on a classic t-shirt with wide-ranging appeal has really resonated with Nordstrom's customer. We can't keep the product in stock all over the country. From L.A., South Florida, Texas and Scottsdale, to Chicago, suburban Detroit and Nashville, our t-shirt driven programs are seeing best-in-class sell-throughs."
Goodlife debuted in five Nordstrom doors in April 2016 with two t-shirt styles, and by March, the brand will be 52 Nordstrom doors, with further expansion plans for the rest of 2018. Molnar attributes this fast-moving success to working closely with the buying team on creating exclusive programs and colors that are priced to achieve the turn and sell-through the brand needs in order to grow; a streamlined replenishment system based out of the Goodlife's factory in Los Angeles; and having personal relationships with the people selling the product at the store level – something Molnar says is very important for the brand. "When the owner of a company spends this kind of time with each store," he maintains, "it creates a trust and familiarity with the sales teams required to succeed in the super competitive brand environment that exists at Nordstrom."
Having watched his father, a Hungarian immigrant, realize the "American Dream" working as a Mercedes salesman in 1970's Los Angeles, to launching Hugo Boss in North America and pioneering its global dominance by the 1980's, Molnar credits his early exposure to the industry and his father's business acumen to his love of the clothing business.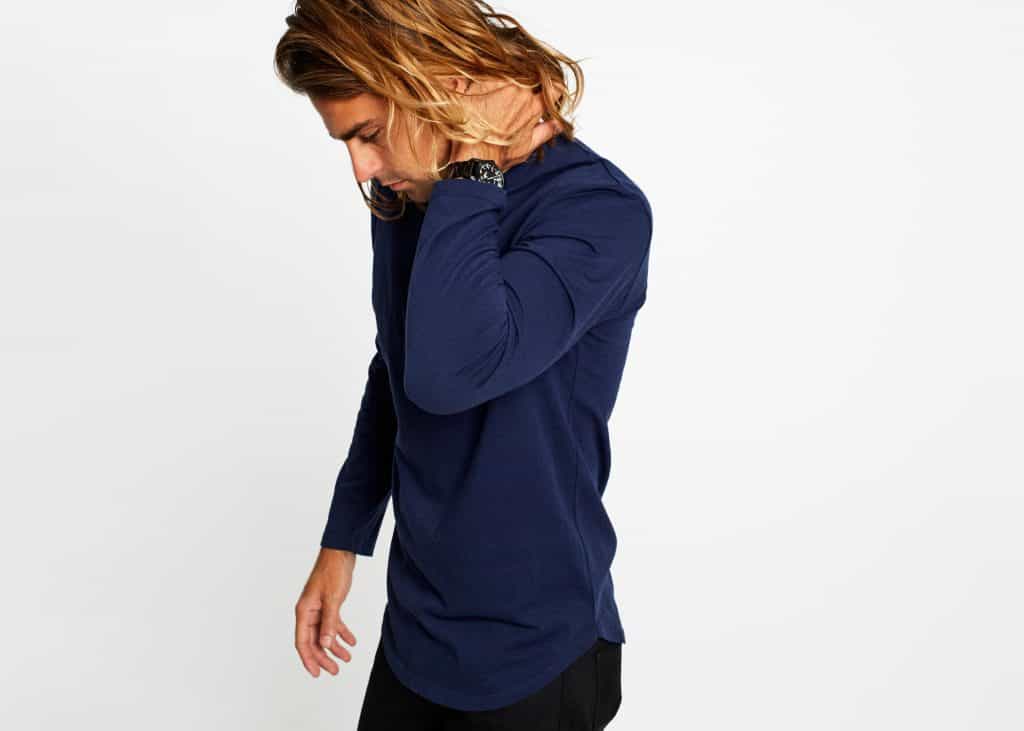 Now an industry veteran himself, having helped build small niche brands to managing businesses at iconic fashion houses like John Varvatos and Michael Kors, Molnar has set out to create his own vision, with a sophisticated yet understated approach to menswear. His vision for  Goodlife aims to provide an "understated style inspired by the modern day journey and nostalgic irreverence", and to provide "wardrobe staples and timeless product made for life's unforgettable moments".
Expect to find opening price points for the brand's t-shirts to start at $60 – a category that comprises about 50 percent of Goodlife's year-round and seasonal assortments. Other categories include short sleeve knitwear, which retails from $60 to $125 depending on the fabric used, long-sleeve knitwear ranges from $98 to $165, and terry/fleece products range from $98 to $195 – with about 90 percent of the line being made in the USA.
So with all of this fantastic growth this year, what else can we expect to see from Goodlife in 2018? "We have a lot of exciting things happening through '18 and into '19," mentions Molnar. "We will continue to methodically add to our essential jersey offering, but will also slowly add categories with the idea of creating best-in-class items with a purpose, such as a natural indigo-dye fleece program we are showing for this fall '18 market. Our essential swim trunk we launched in summer '17 will be back later this spring/summer in an expanded color palette. We are also developing a baby alpaca sweater program out of Peru for holiday '18.
"Business-wise, our goals are to continue to elevate and grow our partnership with Nordstrom, but also continue to aggressively scale our e-comm business, which is experiencing triple-digit year-over-year growth," continues Molnar. "In addition, we have a growing list of brand partnerships and collaborations that help reinforce the lifestyle component of Goodlife. These include a co-branded essentials package for the Faena Hotel in Miami, a collaboration with denim brand 3×1 launching in April, a collaboration with photographer Ben Watts launching in May, and a summer-long partnership with The Surf Lodge in Montauk."