PROJECT CALLS OFF THIS MONTH'S NEW YORK SHOW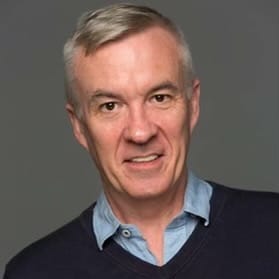 The New York edition of Project trade show, which was scheduled to run January 26 and 27 at a new space, Iron 23 in Chelsea, will not be making its return to Manhattan after all.
Informa, the show's producer, said that the live February 2022 Las Vegas dual gender edition would still be held and that the New York men's show would come back in July.
"As we enter the new year, we have made the decision to adjust the Project 2022 schedule to better serve the menswear community. Provided our opportunity to unite menswear brands and buyers at Project Las Vegas in a few weeks' time, we have made the decision to concentrate our efforts on the upcoming February event in Las Vegas, slated for February 14 through 16 at the Las Vegas Convention Center, and to the July edition of Project New York, whose dates will be announced shortly," it said in a statement to MR. "In doing so, we are able to bring both events to life in a more meaningful way for the menswear community, safeguarding the health and safety of our community while ensuring all brands and buyers receive the highest quality experience. As always, health and safety is central in our planning of our events. We will adhere to all city and state regulations, as well as implement our industry-leading Informa All Secure protocols including enhanced cleaning, personal hygiene stations and physical distancing."
It added: "We are excited to announce select Project New York brands will showcase in Las Vegas – selected brands include 34 Heritage, Paraboot, Inc., Serge Blanco, Taft Clothing, Inc., and Tiger of Sweden. We look forward to reuniting the Project community in Las Vegas for the first time in 2022 and again in the New York market this July."
Note: This story was updated at 5:30 pm today to reflect Informa's response to MR.