PSYCHO BUNNY COLLABORATION WITH JAMES GOLDCROWN TO LAUNCH AT PROJECT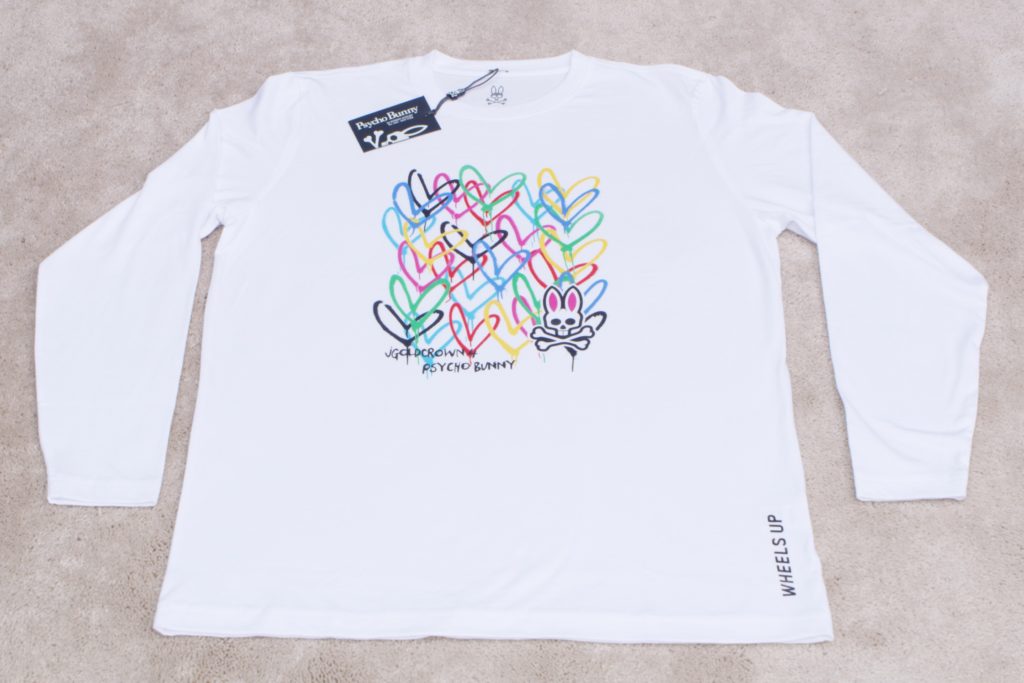 Street artist James Goldcrown and menswear brand Psycho Bunny will collaborate on a capsule collection of T-shirts to officially launch at PROJECT, which will be held at the Mandalay Bay Convention Center in Las Vegas, February 21-23.
The new collection will feature short sleeve crewneck tees, all with the printed signature James Goldcrown 4 Psycho Bunny collaborative artwork, and be available in three designs and seven styles. They will retail for $60; expected delivery first dates for the tees will be July 15th, 2017.
The collaboration was unveiled during the exclusive Super Saturday Tailgate party hosted by private aviation leader Wheels Up, where guests, including actor Jon Hamm, took home an exclusive t-shirt designed by Goldcrown and Psycho Bunny and enjoyed a live display of Goldcrown's art.
"It was an alignment of the stars," says Psycho Bunny co-founder Robert Godley. "My interest in street art really started where I lived in East London, which is Banksy's home turf. That was really when I became aware of street artists. "Psycho Bunny has a unique logo that is instantly recognizable and evokes emotion. James' cascading heart has the same kind of effect on people and speaks a universal language. So this collaboration is really about combining these two icons and bringing together two unique audiences."