PT PANTALONI TORINO LAUNCHES PERFORMANCE FABRIC TROUSERS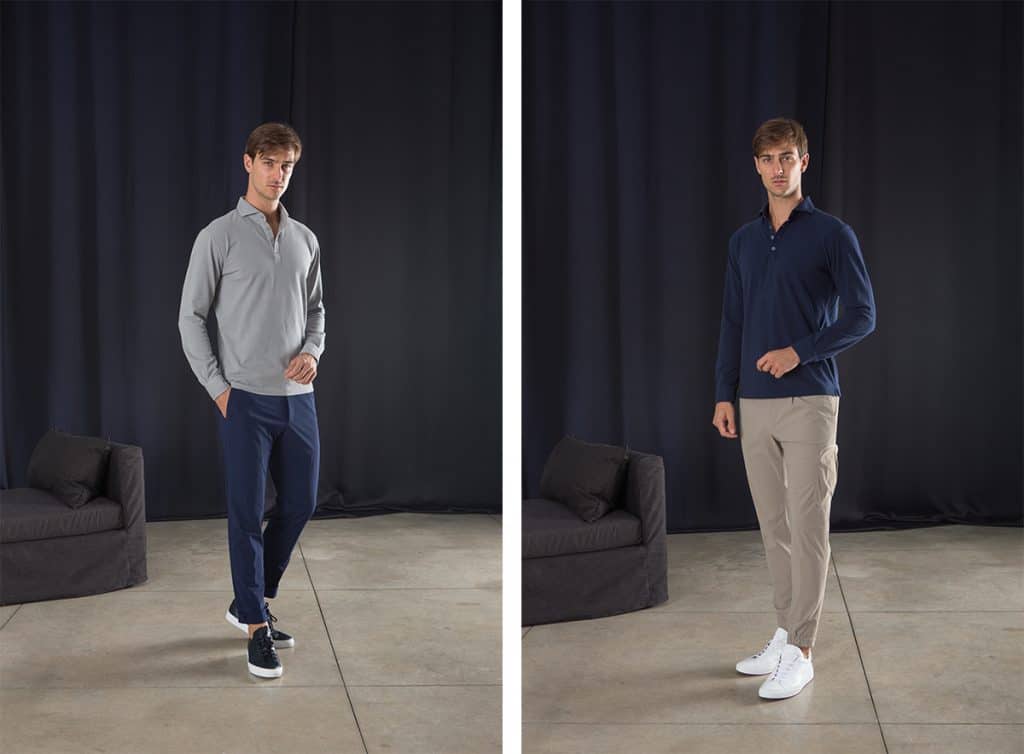 Italian luxury trouser company PT Pantaloni Torino has launched a new line of performance fabric pants with internationally-renowned automobile designer Fabrizio Giugiaro.
Called "Kinetic", this new line was developed by Giugiaro and PT Pantaloni Torino's CEO Edoardo Fassino to create modern trousers that combine style, design, and technology. The idea of versatility from Giugiaro's automotive world was translated into this project by developing a kinetic high-performance fabric specifically designed for athleisure wear.
This unique material is based on never-before used technology for formal clothing and was developed to create three styles of pants: Alfa, Beta and Gamma offered in a burgundy, gray, and navy for a retail of $425. With this technology, the trousers are breathable, protects the wearer from the heat and cold, hang dries in 10 minutes and is wrinkle-resistant.
"The main feature that makes Kinetic trousers unique is its nature," said Fassino. "We have created a product which protects the wearer from the heat and cold, made with a breathable fabric that never loses its shape and can hang-dry in just 10 minutes. Our partnership with Fabrizio Giugiaro, whom we had already worked with when making seat covers for the Supercar Techrules (presented at the Geneva International Motor Show 2017), guarantees the right balance of design and technology, resulting in a garment that goes beyond and re-interprets the concept of functionality and style, perfect for every situation, including the most extreme."