PVH TO SUPPORT PRIDE EVENTS AROUND THE WORLD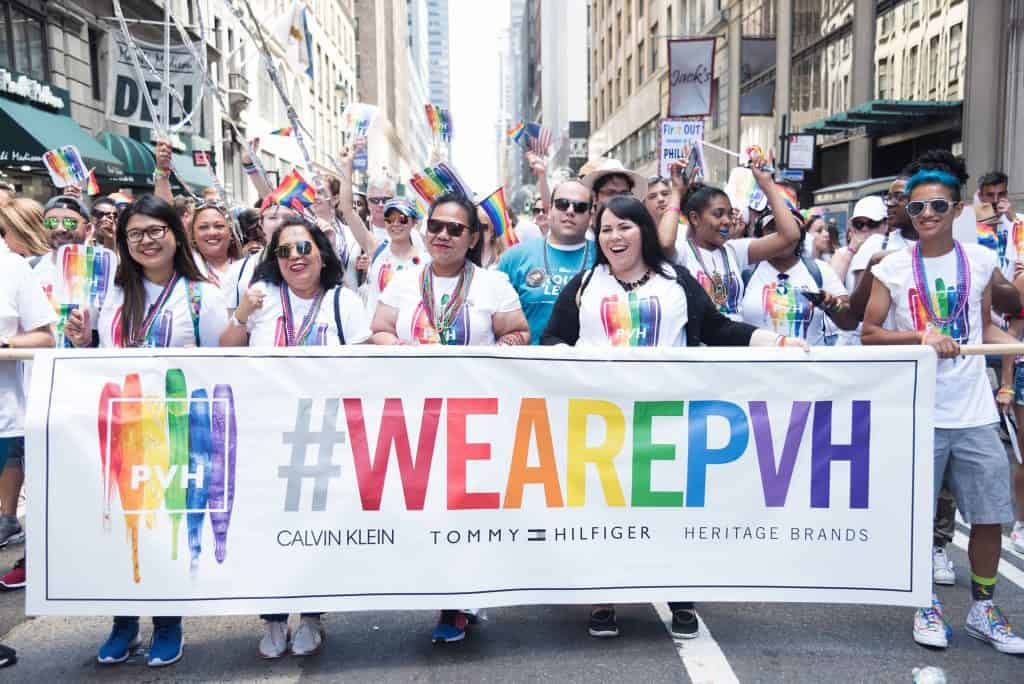 PVH Corp., parent company of Calvin Klein, Tommy Hilfiger and Speedo USA, has announced it is supporting Pride events around the world, including Tokyo, Okinawa, Hong Kong, Toronto and Montreal, in honor of LGBTQ rights. The company also announced it will once again participate in the NYC Pride March as a Platinum Level Sponsor on June 24th. Speedo USA will sponsor LA Pride 2018 on June 10th, joining for the first time the national celebration of Pride Month. PVH is also an official business sponsor of Pride Amsterdam 2018 and will join the world-famous Canal Parade on August 4th.
The company's presence at the NYC Pride March will feature hundreds of associates wearing PVH Pride t-shirts marching alongside a custom-branded, double-decker bus. Models will wear Calvin Klein and Tommy Hilfiger underwear collections and there will be live performances by world-renowned DJ Lina Bradford and a team of dancers wearing Speedo Pride product. This initiative is supported by WERK, PVH's associate-led LGBTQ Business Resource Group.
In addition, Calvin Klein, Tommy Hilfiger and Speedo USA are offering capsule collections in support of Pride. The Calvin Klein and Tommy Hilfiger capsule Pride collections feature apparel, accessories and underwear. The collections will be available throughout the month of June and a portion of proceeds will go to the Human Rights Campaign Foundation.
The Speedo Pride collection is intended to support inclusion and diversity in the sport of swimming and Speedo USA will donate [Pride] product to US Masters Swimming LGBT teams.
And, to further the company's commitment to the LGBTQ community, PVH, Calvin Klein and Tommy Hilfiger have recently signed onto the Standards of Conduct of the United Nations' Free & Equal campaign, pledging support to create positive change in the sphere of lesbian, gay, bi, trans and intersex human rights.
"I am incredibly proud that our PVH family around the world is once again coming together in support of the LGBTQ community to celebrate Pride," said Emanuel Chirico, chairman and CEO of PVH Corp. "Supporting Pride is just one way in which we are able to foster an inclusive environment where every individual is valued."