RAF SIMONS QUIETLY UNVEILS HIS FIRST MEN'S AD CAMPAIGN FOR CALVIN KLEIN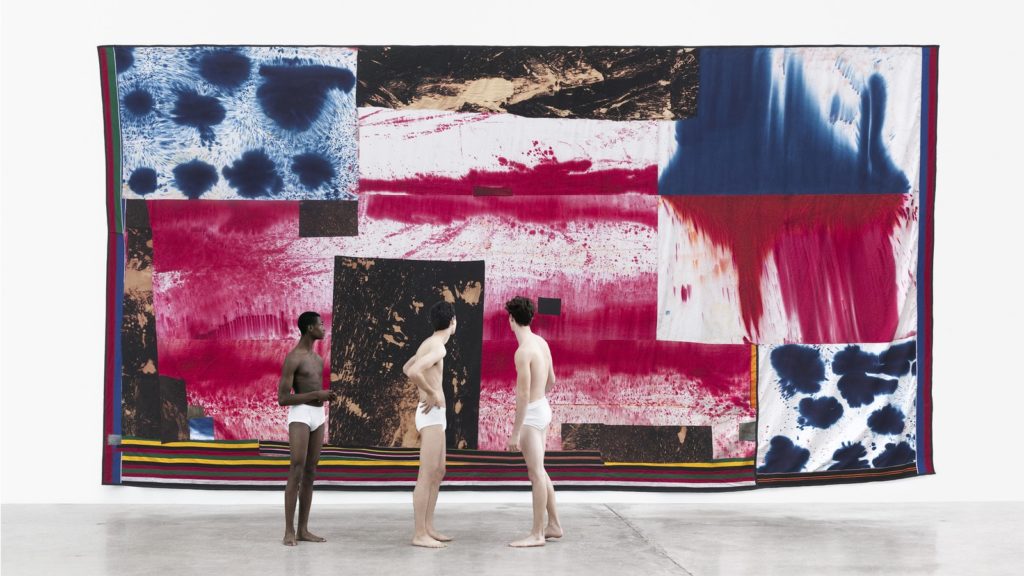 Subtly dropping hints all over the internet over the last few weeks of what's to come, Calvin Klein's new chief creative officer, Raf Simons, has unveiled his first ad campaign for the brand – which features CK's new logo.
A brand known for its controversial and provocative ads, the spring 2017 Calvin Klein campaign is an evolution of this notion. Placing models in the brand's archival denim, cotton tank tops and men's briefs in front of popular works of art from the second half of the 20th century, is Simons' nod to the legacy of this classic American brand, while incorporating his love and influence of art.
Shot by longtime Simons collaborator Willy Vanderperre in front of vibrant works by Sterling Ruby, Richard Prince, and Dan Flavin at The Andy Warhol Museum in Pittsburgh and Rubell Family Collection in Miami, the campaign aims to "strike up a conversation between the clothes and the art, much the way designers and artists in New York's Pop heyday would have in the streets of SoHo or on the dance floor of Studio 54," according to the brand.

The conscious contextualizing in these pictures indeed does wonders, stacking up totems of references and meaning. But these pictures also seem to be about time, the way its passage filters out anything that is inessential. What remains of our popular culture after 50 years, after 30—like Warhol himself, who died 30 years ago this month—has to be good.
Check out Simons' debut Calvin Klein collection on Friday, February 10, to be livestreamed online at 10am EST.