RAY-BAN REINTRODUCES THE WAYFARER STREET NEAT COLLECTION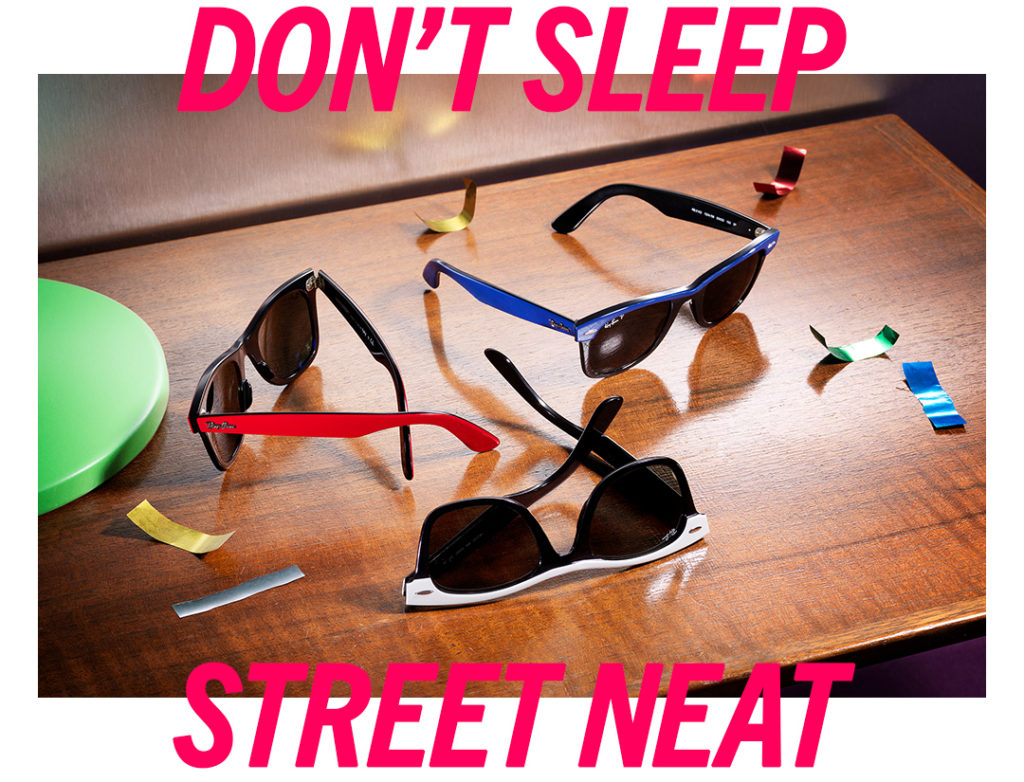 Iconic eyewear brand Ray-Ban is delving into its archive to reintroduce the Wayfarer Street Neat collection. After being a wardrobe staple in the 1980's, the Street Neat is now once again, officially available in a limited quantity only for a short time exclusively on Ray-Ban.com.
The Ray-Ban Wayfarer Street Neat collection originates from the 1980's as a reinterpretation of the iconic Ray-Ban Wayfarer. Its double-layer color combination feature is what makes it special. The front is two-tone, with the upper part as a contrasting and slightly raised bar that extends to the arms in the same color.
The collection, which retails between $170 and $220, ranges from a red or white top on black with the historical Ray-Ban G-15 lenses, created in the 1950s for military use, or a blue top on black with G-15 Polar lenses. The colors play a fundamental role in adding a unique retro twist.
The 300 limited-edition pairs of the Wayfarer Street Neat collection are now available only on Ray-Ban.com.