THE REALREAL GETS BOOST FROM $50 MILLION IN NEW FUNDING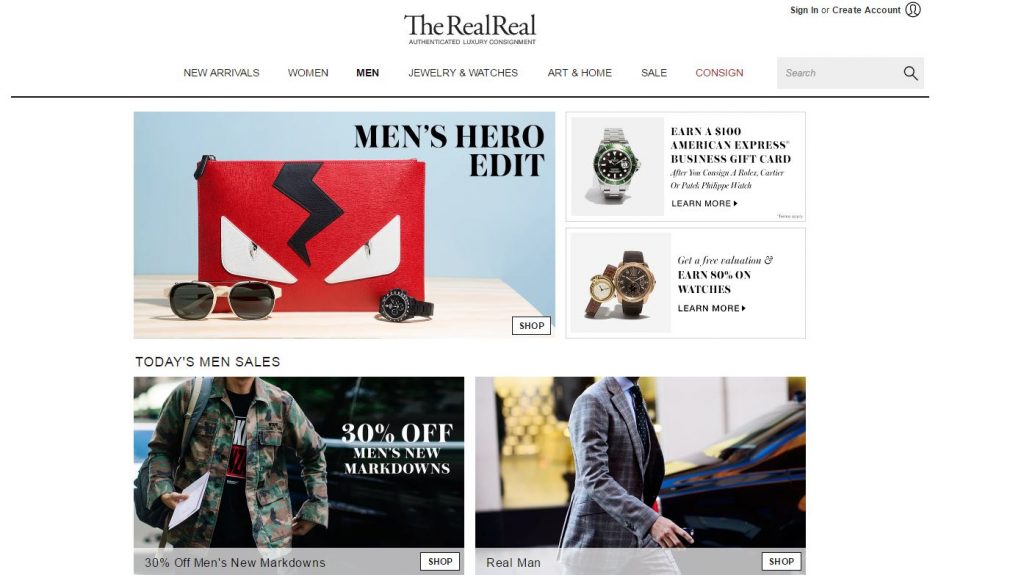 Luxury consignment online retailer The RealReal have announced it has closed a $50 million growth equity financing from private equity firm Great Hill Partners, bringing the company's total funding to $173 million. Michael Kumin, Managing Partner of Great Hill Partners, will join The RealReal's Board of Directors.
The new funding will be used to continue scaling the company's operations and category expertise, and to expand its Luxury Consignment Offices and retail concepts. The RealReal is changing the way people shop as they now carefully consider the resale value of luxury items before buying new items and the company has also become a key driver for luxury brands. In 2017 alone, The RealReal is expected to pay consignors nearly $300 million from the resale of their luxury items, the majority of which, they will spend back in the primary market, continuing the luxury lifecycle.
"Six years in, The RealReal continues to expand in exciting ways and this incremental capital will be instrumental in supporting the business and our continuous growth," said Julie Wainwright, founder and CEO of The RealReal.
"The RealReal has established itself as an innovator in the luxury category delivering significant value to both consignors and buyers," added Kumin. "We are excited to work with Julie and The RealReal's talented management team, leveraging Great Hill's experience in helping scale leading e-commerce companies."
Founded in 2011, The RealReal is a leader in the circular economy, with 5 million buyers and consignors with 4 million items sold across all luxury categories.