REBAG TO RELAUNCH APP AND OPEN NYC CONCEPT STORE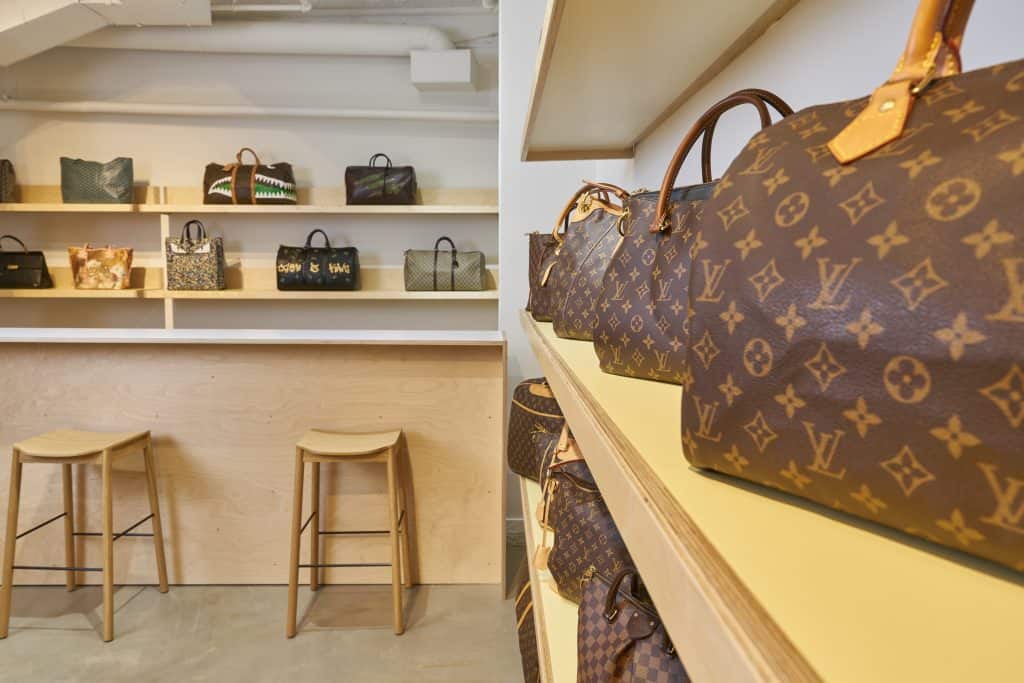 Rebag.com, a seller and re-seller of luxury bags, will officially relaunch on Thursday, November 2, and will open its first concept store at 390 West Broadway in NYC's iconic SoHo neighborhood on November 7.
Using the relaunched app, selling an item on Rebag.com only takes a few seconds. A potential seller can simply submit pictures on the app and will receive a free quote in less than one business day. From there, the seller can choose to accept the offer and have their bag picked up for free with Rebag's White Glove service in NYC or send using the prepaid shipping label from anywhere in the U.S. Once Rebag receives the item, the payment is issued instantly and customers will receive funds within two business days.  At the store, customers can bring in their bags to be resold on the spot at the Rebag bar. They will be reviewed, authenticated, and purchased from the seller in less than 60 minutes.
"Today, people want everything to be both instant and transparent, with the touch of a button on their phone; including the way they resell luxury goods," says Charles Gorra, founder and CEO of Rebag. "The resale value proposition is flawed and downright frustrating for sellers. Despite all recent attempts to digitalize the experience, the core concept of consignment has largely gone untouched since its inception in the 1900s. It is time for a change."
The store, which has been designed by Red Antler in partnership with Small Office and Shin Okuda of studio Waka Waka, will feature a curated selection from over 50 designer brands such as Gucci, Chanel, Hermes, Saint Laurent, Louis Vuitton, and Celine, as well as limited edition artist collaborations for both men and women.
"Men's bags make up nearly a fifth of the luxury handbag market, comprising of approximately $8 billion in annual sales," adds Gorra. "While men were less likely in the past to choose a designer bag for their daily carry, this is no longer the case. Men's bags have evolved to become an important style statement breaking preconceived notions of gender and style. We've seen a major uptick in male clients purchasing bags for themselves integrating fashion, form, and function. That's why Rebag specially curates a men's edit each week featuring messengers, attaches, totes, briefcases, duffels and more. We're very excited to release our customized artist collaborations of select men's designer bags at our SoHo store. It's a fresh and progressive approach to providing our clients with unique one-of-a-kind luxury bags to make a bold fashion statement whether in the office, at the gym, or during a weekend away."