RES IPSA AND CRIQUET SHIRTS COLLABORATE ON SLIP-ON SNEAKERS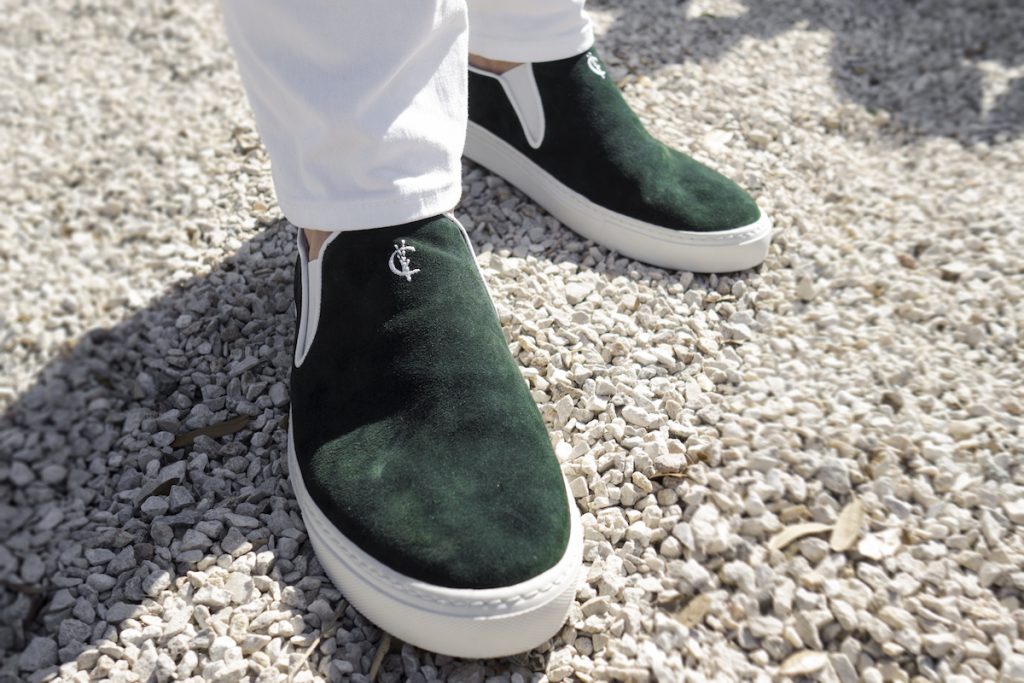 Atlanta-based footwear and accessories company Res Ipsa and Texas-based Criquet shirts have collaborated on a limited edition green suede sneaker with the Criquet logo embroidered on the tongue.
The green suede slip-on sneakers have a white rubber sole, white leather trim and white embroidery. They retail for $165 and are available exclusively online through Criquet's website.
Last winter, Res Ipsa did a collaboration with Brackish on a collection that consisted of three formal footwear styles for men and women, using the natural feathers that Brackish utilizes in its range of accessories.