RETAIL INNOVATION AWARD: MINNEAPOLIS' MARTINPATRICK3 SHINES BRIGHT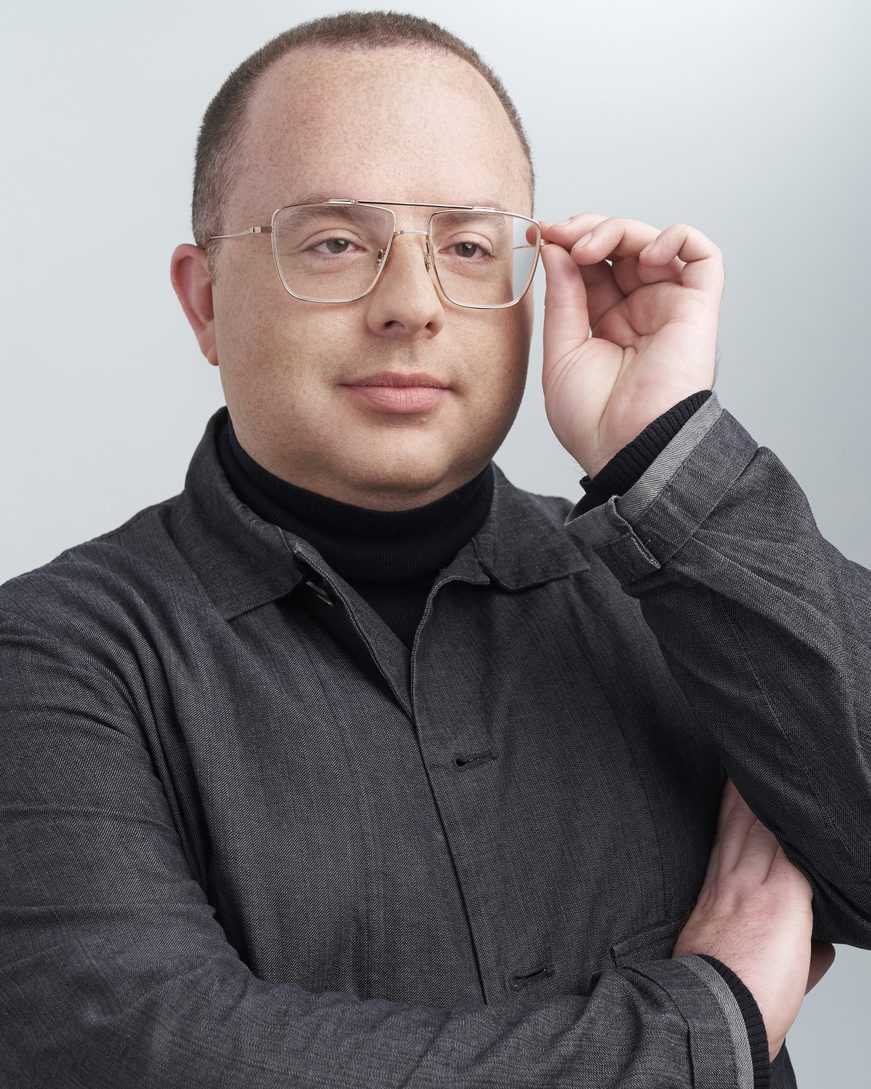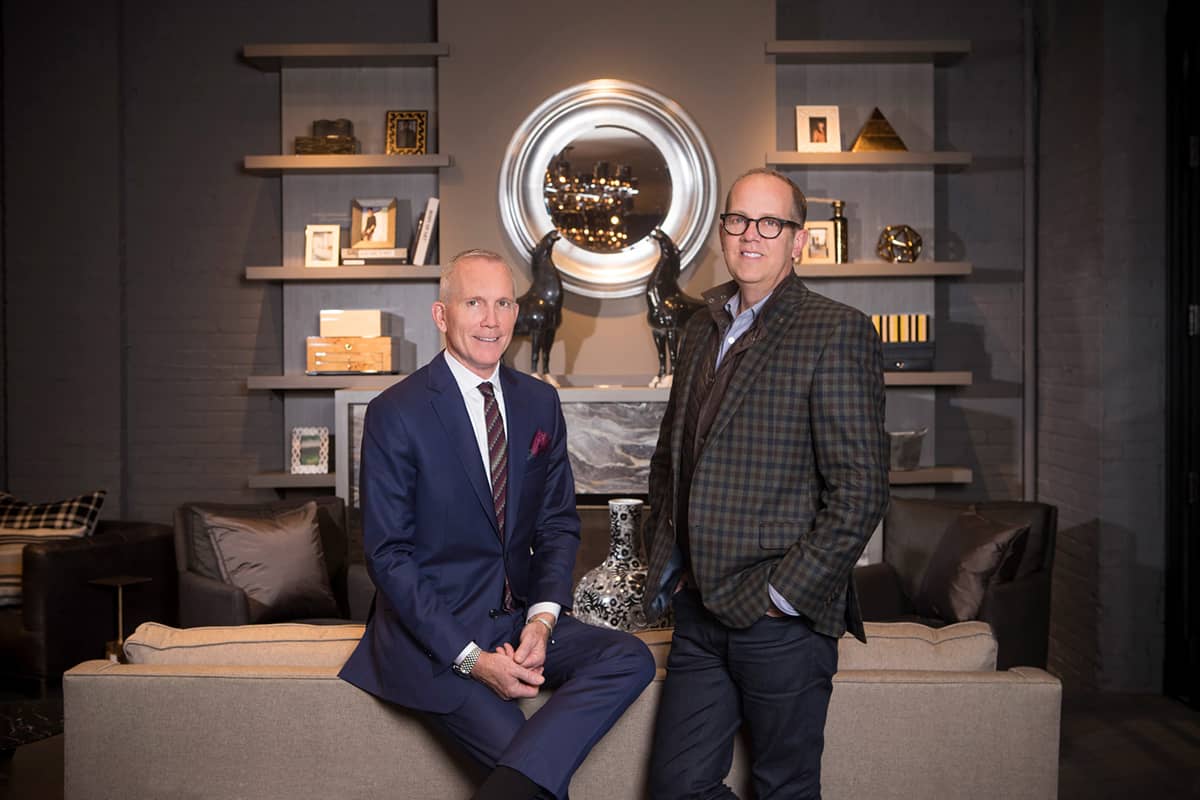 Within just a few moments of walking into MartinPatrick3, the dynamic Twin Cities specialty store, one can't help but fall in love with its enticing range of goods to peruse, a welcoming staff, and an inviting aroma made simply from customers testing out all of the store's amazing fragrances. The store features an eclectic mix of goods and services ranging from elegant custom clothing to contemporary sportswear, cool accessories, apothecary, furniture, interior design services, and even a wonderful barber shop with a robust following. While most retailers today struggle with the challenge of turning apparel shopping into an "experience", MartinPatrick3's owners, Dana Swindler and Greg Walsh, have figured it out.
But nailing down the store's success didn't come overnight. Back in 1994, Walsh originally opened his interior design firm in a town outside of the Twin Cities. After moving to Minneapolis and adding a furniture studio, customers suggested to Walsh and Swindler that they expand their business into menswear. They tried offering a few apparel items in 2006, then created a separate store in 2008.
In October 2008, Swindler and Walsh opened up a 1,200 square-foot space that featured only men's accessories. "When we first started, the rule was that we would never carry anything with a size," says Walsh. "We carried barware, cufflinks, wallets, ties, watches, and a few briefcases. That's it. Then our customers kept asking for apparel. We caved in eventually and brought in Gitman shirts. Gitman was our only apparel vendor for six months, and then our no-size rule completely dissolved."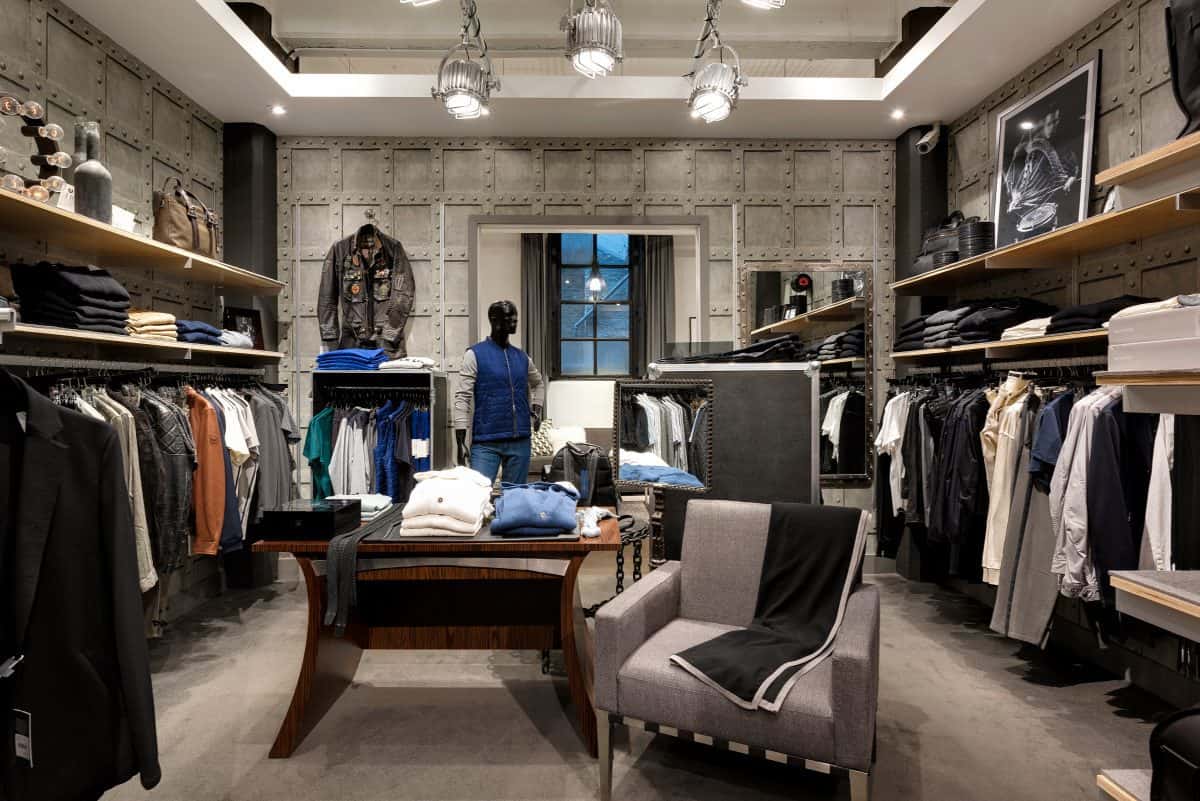 Having naturally outgrown their first space, the duo decided to move into its current space in the fall of 2012, first starting out with a 5,000 square-foot space. Since that time, MartinPatrick3 has grown at its 3rd Avenue North space three more times. "About two years after we moved in, we added 3,000 square feet," says Swindler. "Two years after that, we added another 4,000 square-feet, and then a year and a half ago we added another 6,000 square feet. We've been very strategic in our growth."
And they're not done growing yet! The duo has recently acquired the back 4,000 square-feet behind their store. While Walsh and Swindler remain hush-hush on what to expect in that space, they do give a few hints. "We are planning to open the last edition next year in 2018. We want to add more luxury product, and I think this space could give us the opportunity to create a really luxe environment to encompass the brands that we bring on," hints Walsh. "But, this is the last remaining available space in our location so we have to be very smart on how we utilize it. We are tossing around a lot of ideas outside of adding merchandise as well, such as putting in a coffee shop, some sort of bar-like unit, or expanding our barbershop, which is performing really well. It's too early to say what the space will eventually look like."
And with over 450 brands across 52 categories, one can see why these square footage additions are necessary. Brands that maintain a large presence in the store include Isaia, Eidos Napoli, Eleventy, Belstaff and Orelear Brown in the more "traditional" part of the store, while Rodd & Gunn, Reigning Champ, Rag & Bone, and Red Wing stick out in the "casual" section of the store.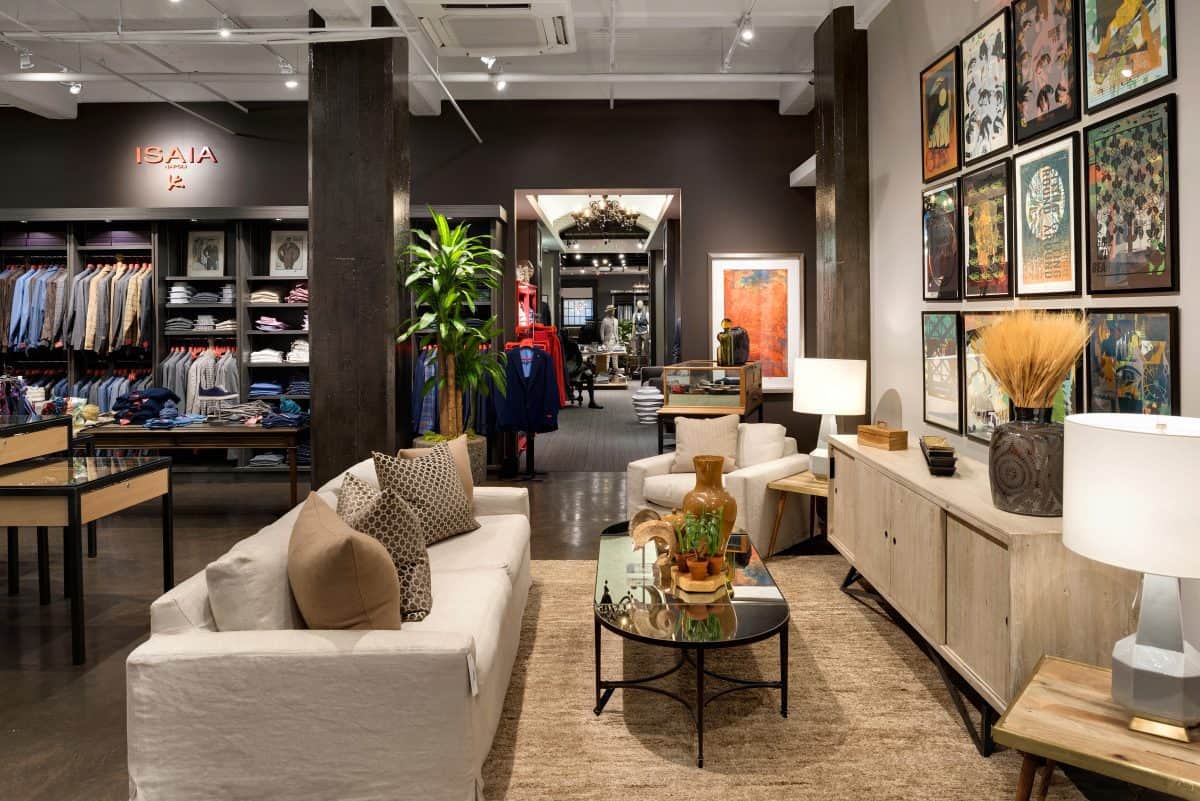 Despite all its growth, MartinPatrick3 stands out as a shining unicorn in a local market that has been less fruitful for luxury goods. Over the past few years in Minneapolis, Neiman Marcus, Saks Fifth Avenue and Bloomingdale's have all come and gone. Even the nearby Mall of America, despite its huge size and the presence of Nordstrom, is hardly considered a luxury destination. With all of this disruption, a large void in the market for quality menswear goods for the affluent customers of the city has been created, which has left plenty of room for MartinPatrick3 to grow.
"We took this opportunity to fill the void that all of these stores left behind," maintains Walsh. "Despite all of these retailers leaving, Minneapolis continues to have a large affluent base that needs great merchandise they can't find everywhere else. So, when everyone was closing, we didn't just decided to make a fast push into growth or adding new lines. Still, we were very methodical and measured in our growth. The store sort of built itself naturally over time."
Unsurprisingly, building the successful specialty store that now exists didn't come without its obstacles. "We don't have a retail background," insists Walsh. "We just do it. We move stuff around all the time until we figure out what works. Since we have men's apparel and furniture and other things, we are more fully encompassing than other stores in the city. And I think our aesthetic is broad in order to appeal to a range of customers. We don't care what everyone else is doing. We do what we think is right for us."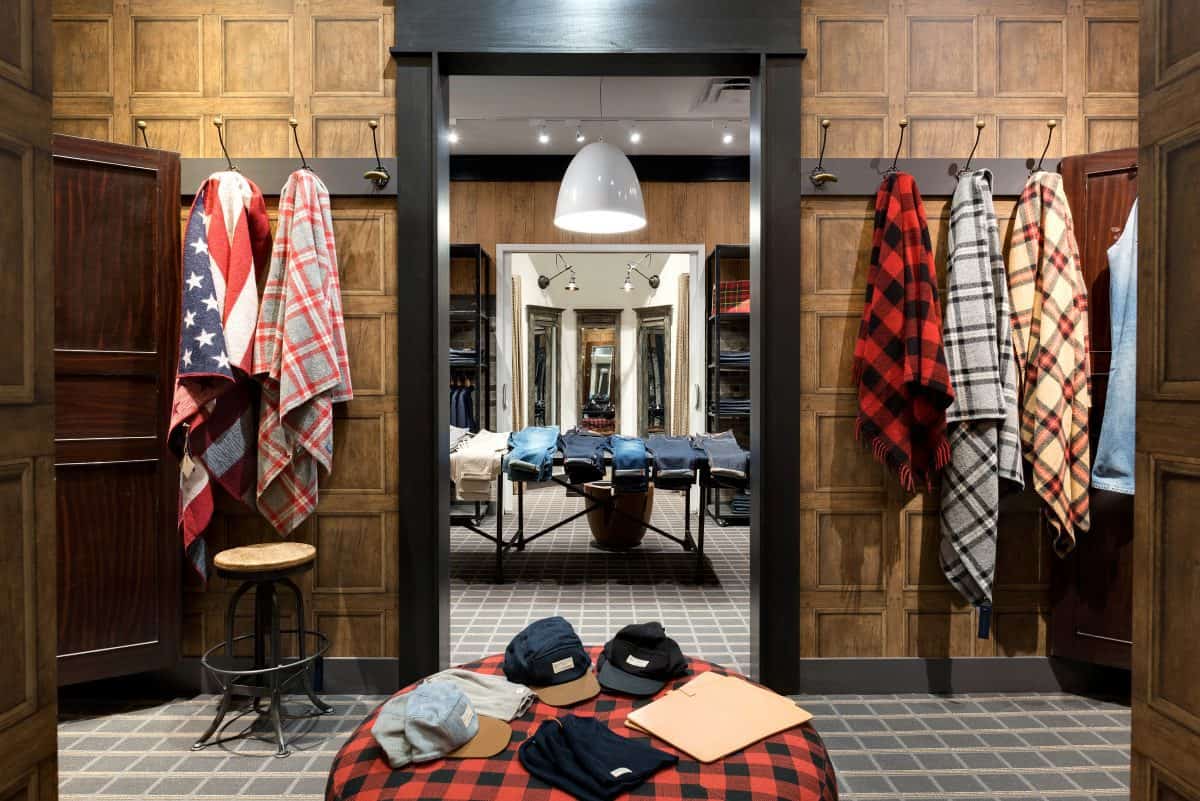 Swindler also chimes in: "We are entirely self-funded, with no outside investors. That's why we have to be extra-careful in our growth plan. But, on that same note, being owners allows us to be a small and limber operation, which lets us to take advantage of new opportunities faster. So, if we decide we want to add a line, we will go out and get it right then and there without having to get it approved through multiple people. We run the numbers quickly, we don't talk about it for years and years, and we just go out and get it. That's how we've ended up with some of our best performing lines."
The aforementioned methodical and measured approach applies to the store's sales staff, which is anchored by Todd Fliginger, who was at Neiman Marcus in downtown Minneapolis until it closed in 2013. (Currently, MartinPatrick3 has about 30 people on staff between sales, buying and interior design.) "We've slowly added staff, just like we've slowly added square footage," says Swindler. "We are very selective in who we hire. There are very specific goals and reasons why we hire people as well. These quality hires has led to very little turnover, which is rare in retail. We still have most of the original staff from when we started."
And these strategic hires have proved to serve them well. When asking customers and industry professionals that know MartinPatrick3, the first thing they mention is its customer experience. But the team insists there is no secret sauce, just common sense. "There is no MartinPatrick3 way of doing things, or an employee handbook," says Swindler. "When we hire new people, they usually come with their own client books and way of selling. It's really about hiring the right people to sell your merchandise. Other than that, we do encourage our employees to go above and beyond for our customers. If they need a suit tailored and shipped to the venue in two days, we will try our best to make that happen. Now, that's not to say that doesn't cause some grey hairs to be had, but the customer appreciates our efforts in the end, which is what matters, because most likely they will come back."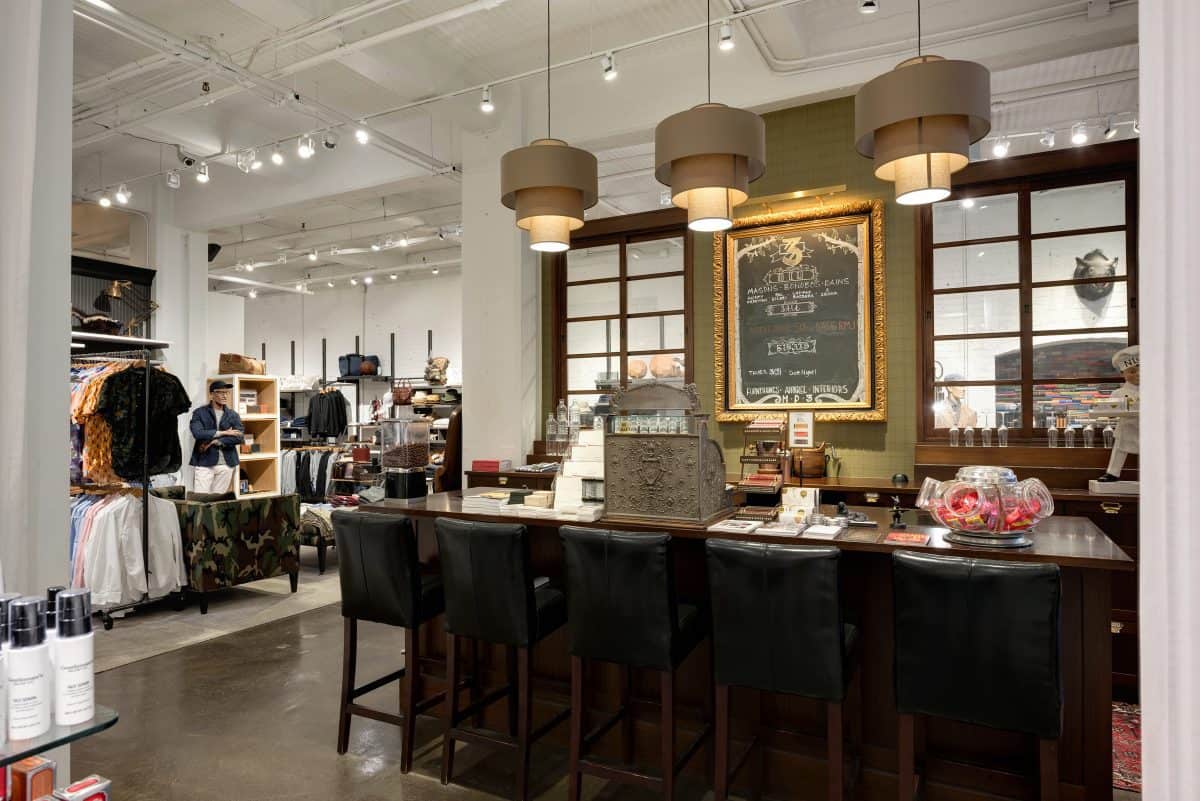 "We want all of our customers to feel welcomed and comfortable," adds Erick DeLeon, head buyer and store manager. "We offer free cider and cookies, which is especially welcome here in the colder months, and we take the time to explore the store with the customer so they can find something that meets their needs."
The team also notes that special events have helped their business grow as well. "About three to four times a month we do an event," says Swindler, who gets particularly excited about this topic. "They don't have to be related to the industry. We've done events for artists, for a new magazine start-up and also the local orchestra. It's all about getting people into the store. Once they come, they will most likely come back to shop at another time."
"Our in-store events continue to get bigger and better every time because we want to out-do ourselves for the sake of the customer," adds DeLeon. "We want our clients to have a different experience every time they come to the store."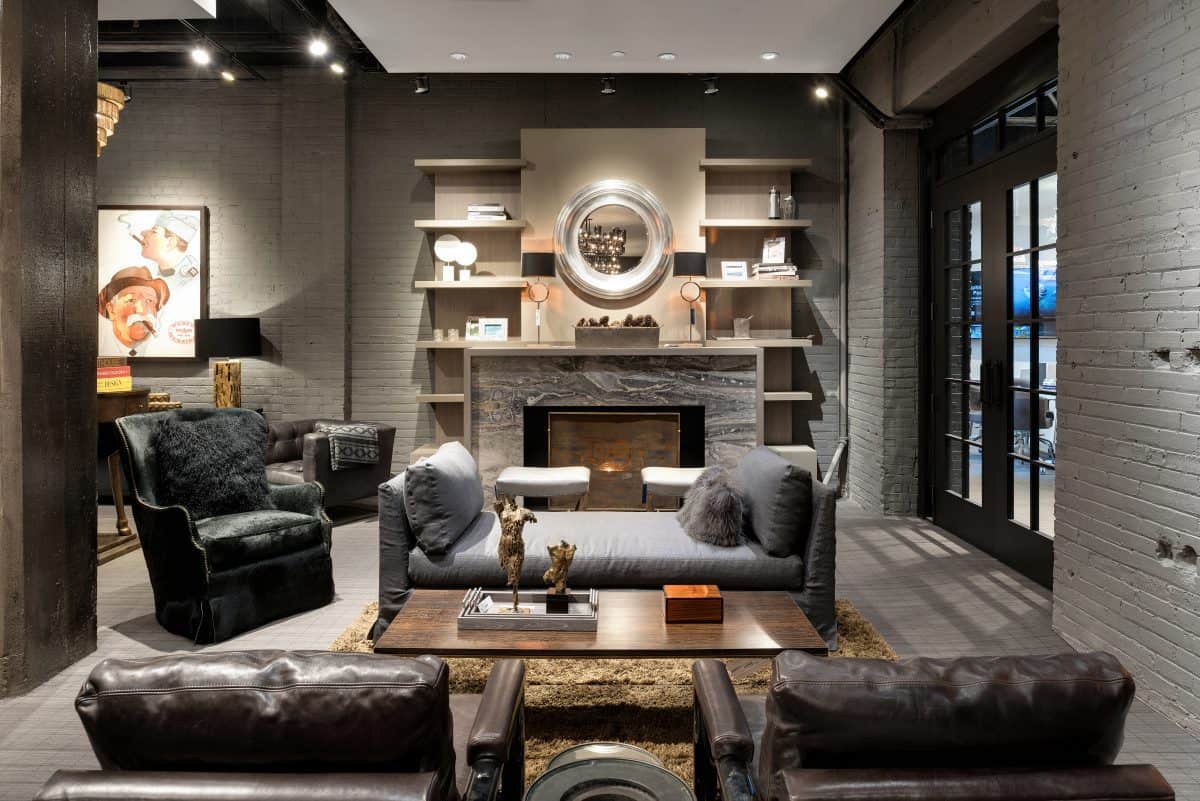 Walsh also mentions that they give back to the local community whenever they can. "We have given out $10,000 this year alone through either donations or gift cards for charity auctions. But we typically do about $20,000 a year on gift card donations. When a legitimate cause approaches us, we will help."
It's this sense of community, along with the great merchandise and superior service, which keeps their customers coming back. "The fact that our customers come in just to hang out with our staff is one of the best things you can have in a business," says Swindler. "I'm glad to, over the years, work on the selling floor. The fun part is listening to what people have to say about the store and what's going on in their lives. We get to know them on a personal level. I love that piece of it."