Retail Roundtable: Specialty Store Survival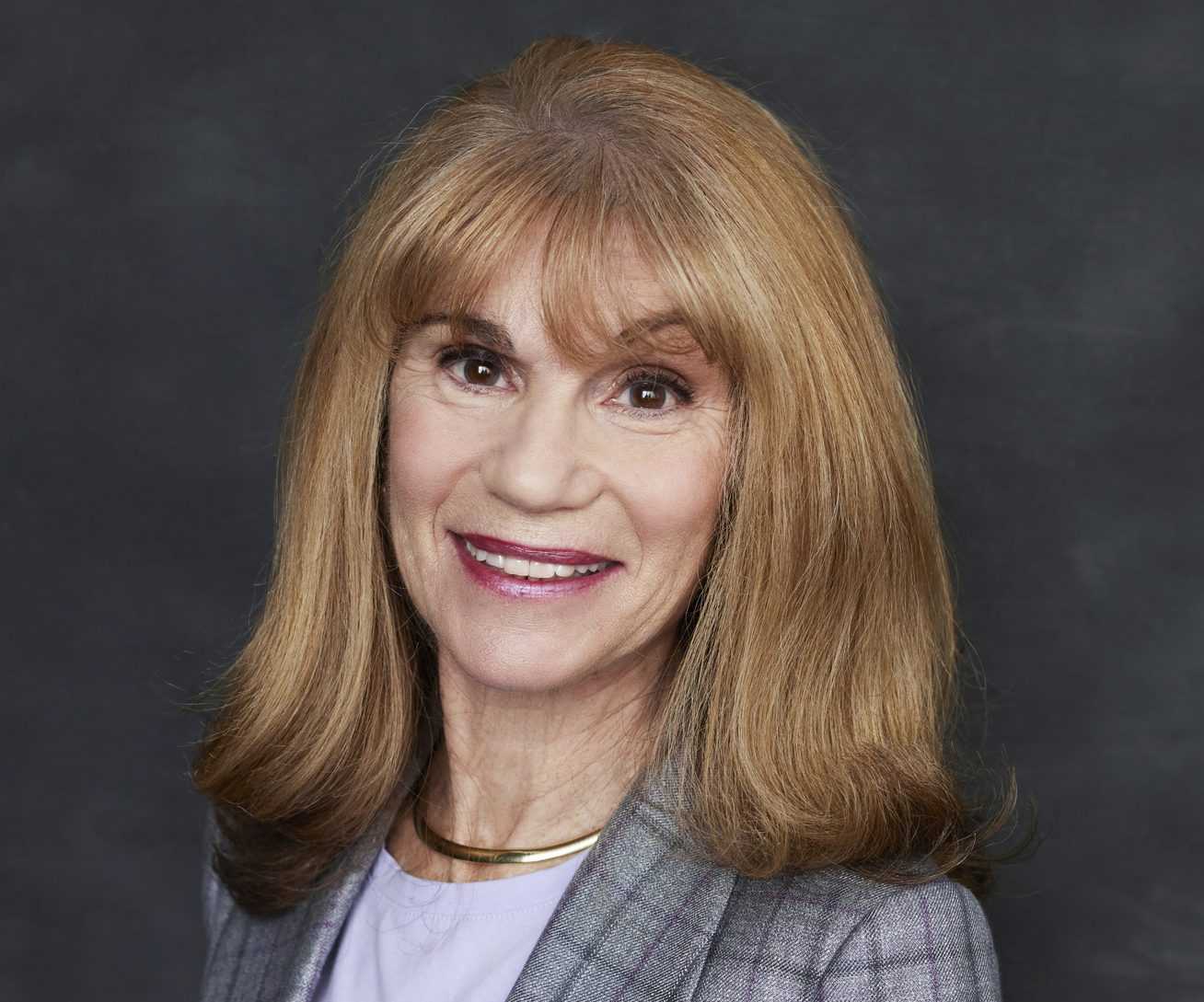 Karen Alberg Grossman moderated a retailer panel discussion about challenges, opportunities and change in the specialty store business at the NW Buyers show in Bloomington, Minn.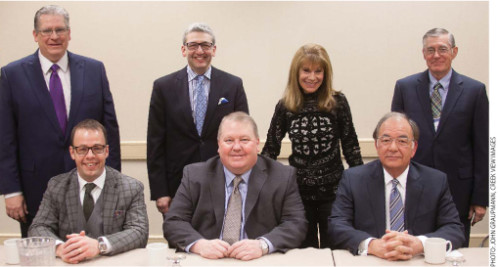 Let's start with an overall assessment of current business and how it's changing.
Ronnie Brown, Ronnie's Menswear: I'm not a technology person; thank goodness I have a son who is. But we've changed our business notably by replacing print mailers with e-mail. Our ad expenses are way down and our end-season clearance events are now much more profitable.
Dick Stallone, Stallone's: We've added a few niche businesses that are proving highly successful. For the past 10 years, I've been selling coffee beans, a brand I discovered on vacation in Colorado. I contacted the company and asked if I could carry their beans (with no idea how much I could sell). It's been a homerun: once customers get hooked on this coffee, they keep coming back.
I did something similar with chocolate. I tasted this phenomenal chocolate bar at the Chicago airport so I called the company and started carrying it. This Christmas, I ordered small boxes of two truffles and handed them out to the ladies as a thank you for shopping with us. It's amazing what a little piece of chocolate can do! It even cuts returns since they feel too guilty to bring things back.
Other niche businesses are women's fragrance, readers and whatever I find that season at trade shows. You can't go to trade shows and not come back with at least one great new item! (I'm on my sixth reorder of Mission Belts.)
Scott Winterbottom, The Foursome: After 80 years in business, we opened a new store five years ago, 10, 000 sq. ft. versus 25,000 previously. This has forced us to focus and more carefully edit assortments and it's been good for business. In the new location, the demographics are younger, so I believe it's more important than ever to take risks. Of course, buying has to be planned out and numbers-driven, but it's critical to be out in the market finding new things. Don't be afraid to cut back on the old and try something new. I remember selling 50 pairs of Levi's a week 10 years ago; now we're down to 20 but we've more than made up for it with 100-plus pairs of 34 Heritage at $185 retail.
I think we're at a tipping point for specialty stores based on the consolidation of department stores. We can react more quickly to market finds and have real impact. For example, I discovered Canada Goose last year and did well with it; this year we did four times the volume and who knows where it could go next year. And I'm talking about an $800 down parka! So my message is: never be afraid to elevate assortments. We're never going to win on price.
Ben Graham, Graham's Style Store for Men: My great-grandfather started a men's store; nine years ago we brought in women's and it's become the money-making part of the business. So get out there and find great stuff! Be a sponge, a student of the business. Go out there and discover interesting items.
Alan Kurtzman, The New York Store: We try to change with the times. We recently brought in B&T and it's been a real positive addition. I go to markets, look around, talk to people and on the last day, I always buy something bizarre. Sometimes it works, sometimes it doesn't, often I'm a year early. But even then, customers remember that they saw it first in my store.
Mike Hensley, Hensley's B&T Outfitters: I spent many years in the restaurant business, then opened a big & tall store in Des Moines. I can't tell you how many people advised me to go back to the restaurant business. But I'm doing fine! I've learned to partner with vendors to get what I need. For example, I'm now selling regular-sized pants, and since I can't sell modern fit, we're getting things cut to our specs. Communication is key, and we can't be afraid of having inventory.
Can we bring in the audience on tactics they've tried that are working?
Eric Faulk, Wein's, Clarion, Penn.: We're in a small university town and a number of years ago we started selling cigars. It's become a huge traffic builder, bringing in guys who were never in the store before. We have a big cherry humidor and guys are spending $400 a month on cigars. We also have a huge women's shoe business in our basement: I'm thinking of downsizing that business and contacting some local wineries to negotiate prices on wine. I'll call it Wein's Wine Cellar; I know our ladies like wine.
Steve Eickhoff, Paul's Menswear, Evansville, Ind.: Our greatest success has come from charity events in our district: from farmer's markets to canned good drives to gumbo cook-offs, these bring young people into our district and they end up shopping. (During the 14 weekends of farmer's markets, our Saturday business was up 20 percent over the previous year.) Of course we sent out 1,500 e-mails and told our customers to share with their friends.
Alma Sehic, Emsud's, Lincoln, Neb.: We're doing a nice wedding business—we're selling suits (starting at $199 retail), not renting tuxedos. We've learned that when young people get married they spend money like crazy, so this is a good time to get them in the store. We also alter the suits so they have to come back in, and when they do, they often buy shoes, jeans, T-shirts. We started with a few dozen weddings and, by word of mouth, the business has grown exponentially. We show at wedding shows; we've done photo shoots with our florists and other partners that are picked up by various blogs. It's a great business because once you make a bride happy, she loves you forever (and she likely has five friends getting married within the next two years).
Brian Kaufman, Kaufmans, Great Falls Mont.: Ours is a fourth-generation business and we have a full-service tuxedo rental shop. We're also selling suits for weddings: brides live on Pinterest and they don't always want tuxedos! They see guys in khaki pants, white shirts, suspenders and bow ties and that's what they want their groomsmen to wear.
We used to spend $600 to $800 to print prom flyers for local high schools: this year we promoted on Facebook and on our website and it's been great. We call the schools, they pick up our images, and then have contests among the classes. For every rental, we donate money back to the school. This energizes the staff and helps promote our store.
To what extent are independents selling broadly distributed national brands?
Hensley: We feature our own label as much as possible. Most people come in to see what's showing at Hensley's, not at Tommy Bahama. That said, we carry some big brands to bring in those customers who want the names. In sportswear, we carry very few department store brands. We look for labels that are a bit different so we can get better margins.
Graham: When I started out, we brought in the well-known brands to validate our store and show up on search engines: Allen Edmonds, Tommy Bahama, Original Penguin. And we've learned that the Millennials are not buying crap! They see Allen Edmonds, they want to know about the heritage, the construction; then they come back a month later with cash in hand.
Winterbottom: Unlike many of you, we are mostly branded. Some are limited-distribution brands, but brands are important to us. For example, although Tommy Bahama has stores in Mall of America and Ridgedale (five minutes from us), we continue to buy it because our customers continue to want it. They're looking for quality and reassurance. Of course, I'm cautious and always analyze the business so we don't back up. And I try to buy the brands in a way that's different from Macy's.
Stallone: Although we're fairly isolated from the lower 48, we're still concerned about brands that are over-distributed. My advice to retailers is simply this: don't be afraid to drop a brand; you're not going to go out of business with one less line. I remember back in the '70s, I got into a dispute with Levi's and was so afraid to drop them but when I did, our jeans business kept growing with other brands. I recently dropped our largest suit maker because I'm tired of competing with Men's Wearhouse and Joseph Bank. I now offer less-distributed suit lines and do even better than before.
Brown: Anyone got a Joseph Bank in your area? Well we opted to go on the offensive so we did a TV commercial that says if something seems too good to be true, it probably is… Then we talk about the advantages of our store: broad selections, free alterations, unique items, etc. We're always looking for brands that don't sell department stores (to boost our margins) and for special items. Right now, T-shirts are really hot: we found great ones at the Charlotte market.
Any audience comments on branding? On what's working?
Joe Ross, Cavaliers, Havre, Mont.: If I post something unique on Instagram, I get a great response from across the country. People see it and order it!
Bert Harrison, Barkleys, Ohio: I'm still using snail mail for selective mailings and it works well for me. People are so inundated with e-mails: I don't want to become someone's junk.
Winterbottom: One of our best marketing tools is our Legacy program. Customers pay a one-time fee of $50 to join and they get various discounts throughout the year. We've discontinued ROP in favor of Instagram and Twitter; we have 5,000 people on our mailing list who we can target and we have a strong online business, both direct and through Amazon.
Steve Walker, Lancaster, Wisc.: I fell into something by accident: we keep 23,000-plus pairs of shoes in stock and we were triple shipped on one particular style—a Saucony running shoe. So we tried Amazon and were truly amazed: the shoes sold out in two days. We shipped to 32 states plus Canada and India! We collected new e-mails and put our fliers in the boxes. But we learned that Amazon is not your friend: they track what you sell and jump right into the hottest items, at a reduced price of course!
John Stern, Strauss, Fargo, N.D.: We discovered the power of Facebook about two years ago when I posted an Austin Reed blazer on my personal page. They didn't do much on the store page, but sold out on my personal page.
All told, there's been a real positive mood in the market these past six months; a lot of young people are opening stores and they seem to be gaining traction. This is an exciting time to be in menswear.