RETAIL VISIONARY AWARD: KENT GUSHNER OF BOYDS PHILADELPHIA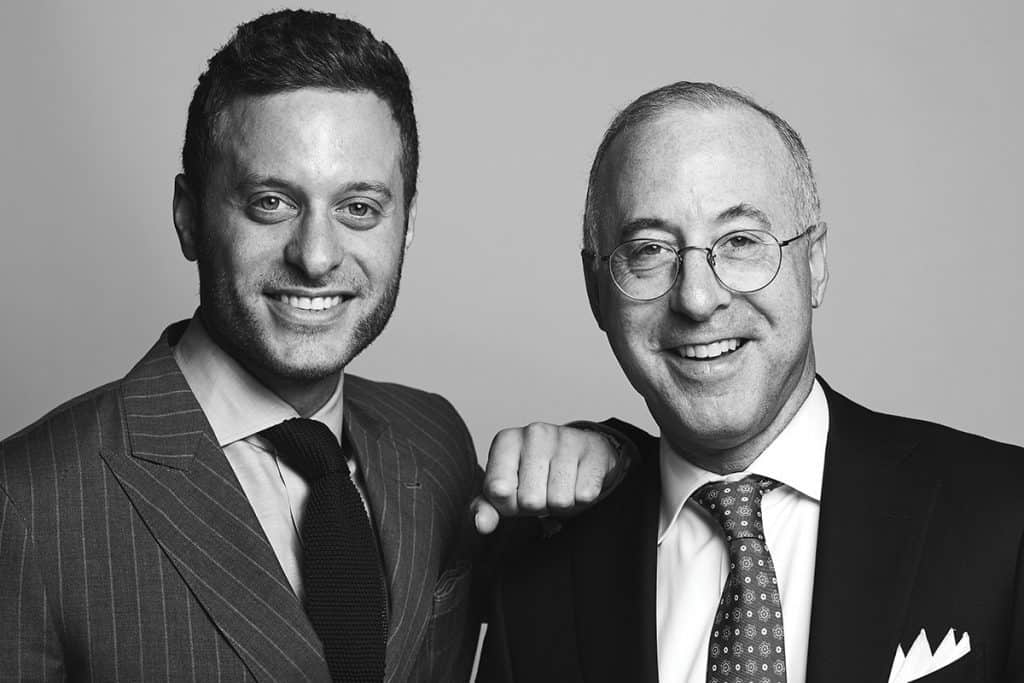 Opinionated, brutally honest, thoughtful, humble and totally driven, Kent Gushner has long been one of the most respected merchants in the men's business. We're in it for the long haul," confirms Boyds' president and third generation owner (he and his brothers-in-law purchased the store from his father and uncle in 2004; Kent is now sole owner), while showing me around the spectacular new women's space on the first and mezzanine floors, complete with top designer product, striking fixtures and seamstress stations throughout. Modern yet retaining the beautiful classic details of the original building, the new floors are light, airy, colorful, sophisticated, and pulsing with positive energy. "In the four weeks our new space has been open, our women's business is up 57 percent," Gushner notes with obvious pride. "And this energy is spreading throughout the menswear floors, even before we renovate those."
So, despite being 10 million dollars poorer and despite generally flat recent sales in menswear, Gushner is amazingly optimistic. (And as usual, willing to discuss even the most problematic aspects of the business.)
"All in all, I'm having fun," he insists. "I love the challenge of what we're trying to do here; it gets my juices flowing. As for the difficult state of menswear business overall, I believe it's due to several factors. First, there's no new trend or compelling direction in men's fashion; the vibe is very mundane. Second, which might or might not be our key problem, we've been closed for seven months on our first floor in order to build the new women's space. Another issue in men's is the intrinsic nature of the audience: women are by nature interested in fashion; most men, even younger men, are not. And the fashion parameters that exist on the men's side are much narrower: there are so many more options in women's! So there you have it: a perfect storm. Time will tell if there's a remedy but I don't believe the simple answer is product."
So what's the solution for menswear merchants struggling to compete? For Gushner, it's the intangibles: the vibe, the presentation, the sellers, the total in-store experience. "When retailers complain that the industry vibe is lackluster, I get that. But so many store owners today are in their twilight with no succession plan and little concern about the next decade because they're not intending to be here. Their mission is simply to hang in. If I didn't have a son in the business, I might feel the same way. But I don't think so: as long as I'm in this business, I want to be excited by it, and challenged. The last thing I'd want is to coast along and watch the business gradually erode…"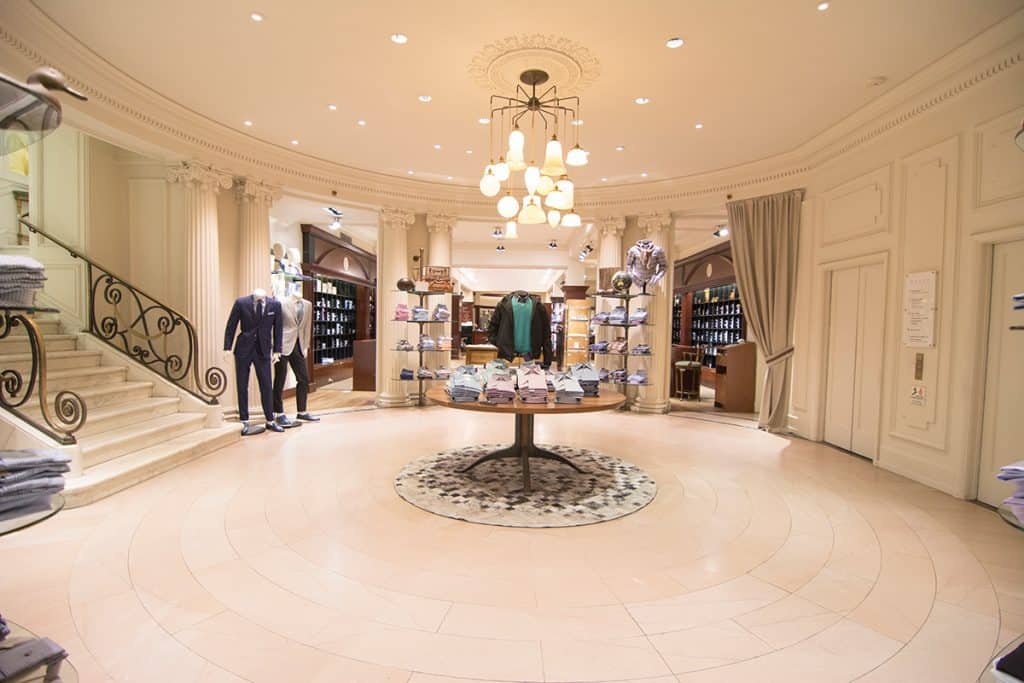 At 58, Gushner admits that he's thought about retiring. But just for a second. "I still love what I do! Plus, I have not only a next generation on board but also an 80-year-old legacy that I'm proud to perpetuate and 130 employees to whom I feel responsible. And grateful. They've been incredibly loyal and tremendously instrumental in the company's success. Many are now in management and are helping me achieve new goals."
These new goals, Gushner explains, were facilitated by an executive coach he hired a couple of years ago. "She worked with me to dig deep into the structure of the company and compile an order chart to run the company in a more professional way. That's the path we've been on, trying to build a structure to position us to open a second (and possibly third) location. What I Iearned (and wish I'd been smart enough to focus on earlier) is that without developing the right foundation and infrastructure, it's tough to run a second store without killing the first. Clearly, what we'd built up to now was not scalable so we've brought in a CFO, a head of marketing, a general manager; Andrew Weisbrot is our head of furnishings and sportswear, Deborah our jewelry buyer, Alex our made to measure specialist. So for the first time, we have an organization that's scalable—not to 15 stores perhaps but at least to a second and, God willing, maybe a third someday, all in the Philadelphia area."
The new store design for menswear, coming to fruition as you read, incorporates two floors. The second will be all categories of menswear except tailored clothing: contemporary and designer sportswear, luxury and gentleman's sportswear, lots more footwear. The third will be all tailored clothing, with notably more space devoted to MTM. Both floors will be divided into a classic/traditional component and a more modern/contemporary side, each with lifestyle appropriate décor, music, staff, etc. The fourth floor's focus is (at this writing) yet to be determined: a bar, restaurant, leased beauty brands, a café, a salon? (All bets are on!) And of course Boyds' fabulous light-filled top floor tailor shop remains their pride and joy, along with a newly built dining and schmoozing area for associates.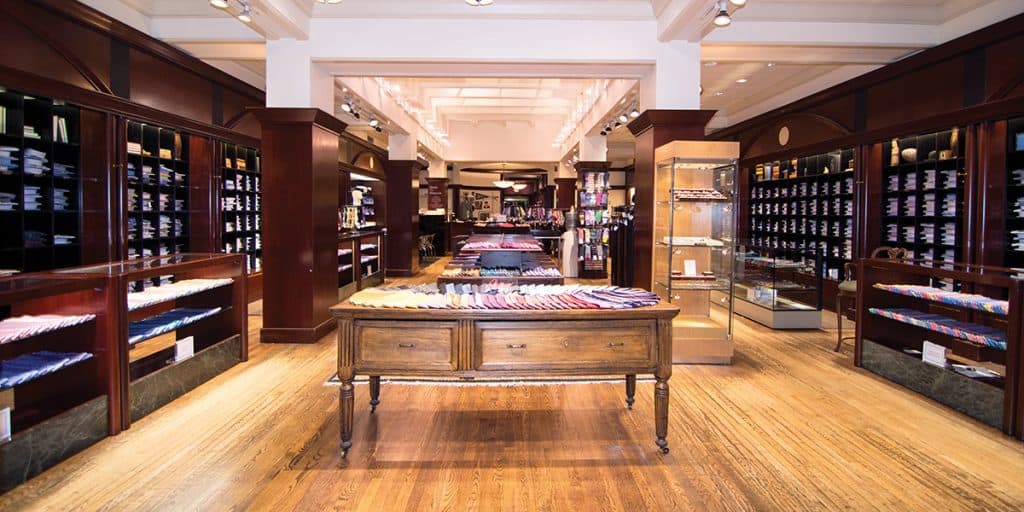 While Boyds was late to the game with its online business (launched just six months ago, including an in-house photo studio), Gushner acknowledges its importance. "Still, at the end of the day, online for us is more marketing tool than profit center. Nor do I see it becoming a profit center as long as we're a single unit store. I can't imagine any specialty store making money online: the cost of being in the business the right way is too prohibitive; how the hell do we have a chance of competing with the big guys? Returns, overhead, advertising to drive sales…and of course we don't have the inventory the big guys have. So to me, you're damned if you do, and damned if you don't. But we're investing in it, mostly to create a window to the store. We don't expect to be a major online player, but it's a way to change the perception of Boyds from a men's suit store to men's and women's luxury fashion. If our online component can create awareness of our spectacular women's fashion and drive traffic to the store, that's a win for me, and the ultimate benefit."
Gushner maintains that declining foot traffic means more than declining sales. "Stores with declining foot traffic (most stores these days) cannot keep their employees engaged and satisfied. Even if lost in-store sales can be balanced by more online business, when morale and energy are down, business is hard to maintain. I know that sales associates in the major stores are becoming disgruntled: many are calling me saying that they're not happy; they're selling less and it's a downward spiral. And clearly, the caliber of help in many of these majors has also declined.
"So, in addition to vendor websites sucking the air out of brick-and-mortar, store associates are particularly resentful to lose business to a division of their own company, and to handle returns on sales they don't get commission on. So we've decided to give our online commissions to our in-store associates even if they did nothing to make the sale. It then becomes their responsibility to process the sale and run with it: write the note, follow up, develop a relationship. Hopefully, the customer might appreciate a call or email from a real person. In this way, an online purchase triggers a personal relationship so the sales associate feels the website is helping rather than hurting." After just a few months on e-commerce, Gushner confides that most of the business is coming from his existing customers.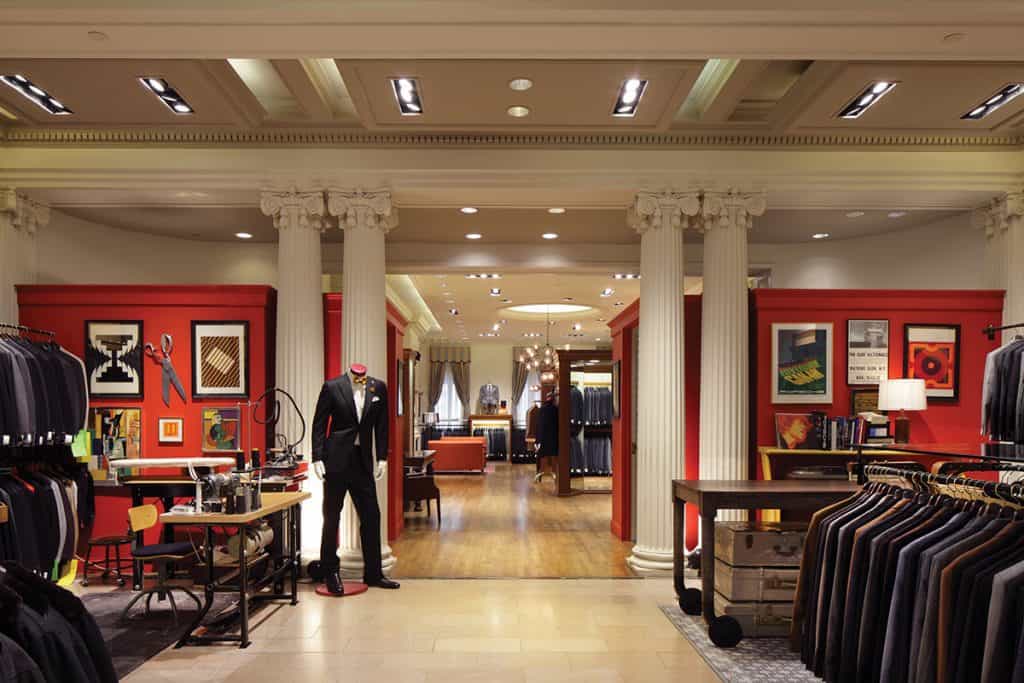 Asked to discuss the actual impact of brands selling direct-to-consumer, Gushner is realistic. "In the old days, this would have meant the end of the relationship but if I thought that way today, I wouldn't have any brands. But at the end of the day, the only brand that matters to us is Boyds; the others are just a means to an end. That's why the store has to be based on a foundation beyond product. I've learned that there are very few brands out there to which guys are truly married? Certain business are more brand-driven: handbags, beauty. But even in women's ready-to-wear, very few women come in requesting specific brands. They want a look, a price, a sensibility, but not a brand. So I can no longer worry about vendors selling direct, especially at suggested retails. If they're promoting online, or selling to off-price stores, I'll probably cut back but not drop the line completely. I'm also mindful not to make any one brand too dominant in my matrix: I don't want to be in that 80/20 world with my suppliers, not even the best ones. This strategy allows me to introduce more emerging brands with limited distribution or designers indigenous to my city. To me, this is a better alternative than offering only the major brands. If your clients learn to expect a regular infusion of new labels, you've got them coming back!"
Asked about competing with the majors in King of Prussia (Nordstrom, Neiman Marcus, Saks, Bloomingdale's, etc.), Gushner's response is also pragmatic. "We have to be competitive with the majors, especially in women's where markdowns are earlier and deeper (I'm still not used to it!) So I try to position the brands so that they're trading for reasons other than price. I'm not naïve enough to think that price doesn't matter; I'm not delusional. But were I preoccupied with what other stores are doing, I couldn't function. So I follow them, of course, but try not to overreact. We have the opportunity now to take our business to a different level but we have to be flexible enough to change and we have to execute perfectly. There's still a place for brick-and-mortar retail but it's got to be done right. A store can't be too big or too small; I don't think the majors are positioned correctly for the current climate."
While Gushner's oldest son Alex (28) is already well-entrenched at Boyds as a made-to-measure specialist, Gushner is unsure whether his other two children will join the business. "My daughter Jessica worked in women's fashion until she met her fiancé and moved to Providence to finish her MBA at Babson. But she truly loves fashion and always wanted to move back to Philadelphia so we'll see."
"The jury's also out on my youngest son Andrew. He's at Tulane contemplating law school but he also loves fashion, much more than I do. So it would be great if he came into the business but I'm not pushing it. Of course, like most businesses, we need to look younger, think younger, act younger. All this retailer talk about catering to millennials is too often just talk without an action plan—younger sellers, younger music, online marketing and social media. It's a whole different ballgame than what we'd been doing. So we're now trying to straddle the fence a bit: retain our core customer (average age 45-60) while adding a younger generation. That's a hard dance to do sometimes but our new store design and a terrific team should give us the foundation."