RETAILER JOHN FREDERICK COUMBE DIES AT 71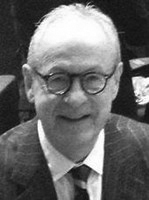 MR magazine is saddened to hear of the loss of retailer John Frederick Coumbe, owner of Arizona-based men's store John's & Co., on August 15. He was 71.
Coumbe was born in Newark, Ohio on November 10, 1945. He graduated from Oklahoma University in Norman, Oklahoma. His sense of style and impeccable taste led to his decades-long career owning John's & Co, a well-respected men's clothing store in the valley outside of Scottsdale, Arizona. John's & Co. was one of the best individually owned stores in the men's clothing industry. He had a love for men's fashion and took incredible pride in making sure his customers were dressed impeccably. His other passions in life were his family.
His wife of 29 years, Holly, was the love of his life. Anyone who saw them together knew they had a true love affair. His two children, Amanda and Tucker, were the lights of his life. He was beyond proud of them and would do anything for them. He is also survived by his "big" sister, Sue Ann, who he always loved and looked up to, as well as many nieces and nephews. Also very important to him was his "AA Family", where he gained so much love, support, and encouragement.
He was best known for being an incredibly loving husband, father, brother, and friend. He had an infectious sense of humor – could make anyone laugh or smile. His energy could light up a room – and did just that many, many times. To know him was to love him.
An open house to pay final respects will be held Saturday, August 20 from 2:00pm to 4:00pm at Messinger Mortuary, located at 7601 E Indian School Rd, Scottsdale, Arizona.