RETAILMENOT ACQUIRED IN $630 MILLION DEAL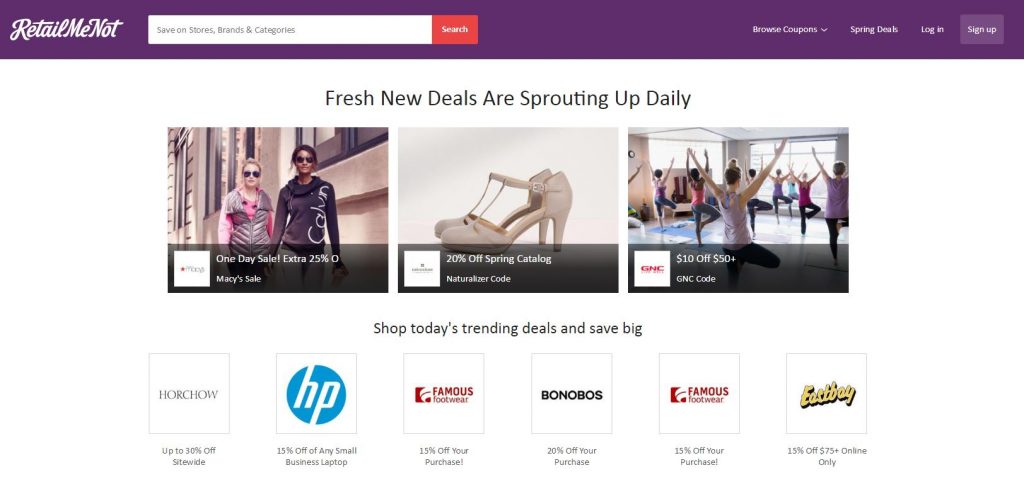 Harland Clarke Holdings, a payment and marketing services firm, will acquire online coupon site RetailMeNot in a deal worth $630 million in equity. Under the agreement, Harland Clarke Holdings will acquire all of the outstanding shares of RetailMeNot Series 1 common stock for $11.60 per share in cash. The purchase price represents a premium of approximately 50 percent over the closing share price of RetailMeNot's common stock on April 7.
A subsidiary of MacAndrews and Forbes Holdings, the investment firm owned by Ronald Perelman, Harland Clarke provides an array of services for financial institutions, including research, marketing and programs that manage paper checks.
In 2013, Harland Clarke acquired Valassis Communications, a direct mailer company, for $1.31 billion. It plans to use RetailMeNot to extend the reach of the coupons and promotions it manages.
The combined companies will create an omni-channel media network with tens of thousands of advertisers reaching hundreds of millions of consumers around the world.
"RetailMeNot provides a new global digital channel to distribute our clients' offers that perfectly complements Valassis' current digital, mobile, mail and other print networks," said Victor Nichols, CEO of Harland Clarke Holdings. "RetailMeNot's capabilities span multiple platforms and channels including web, mobile and app, delivering online coupons and sales, discounted gift cards, and cash back offers, along with food, dining and travel offers.  The addition of RetailMeNot brings Valassis' clients a new, vast and active consumer base explicitly seeking deals, offers and savings. We are thrilled that we will be working with RetailMeNot's outstanding Austin based team and look forward to continuing to grow our business together."
"This is an exciting and important milestone for RetailMeNot," added Cotter Cunningham, founder and CEO of RetailMeNot. "Not only are we delivering an immediate and significant cash premium to our stockholders, but we are also meaningfully advancing our goal of becoming a leading savings destination for consumers. This acquisition is a testament to the unwavering commitment and hard work of our 500 plus dedicated employees. Having founded RetailMeNot over seven years ago, I firmly believe that Valassis not only shares our commitment to consumers and merchant partners, but supports continued innovation in driving new solutions for retailers and brands. I am confident in the future of RetailMeNot in its partnership with Valassis and look forward to working closely with the combined team to ensure together we become the premier savings destination."