REYN SPOONER TO PROVIDE OFFICIAL APPAREL COLLECTION FOR HAWAII FOOD AND WINE FESTIVAL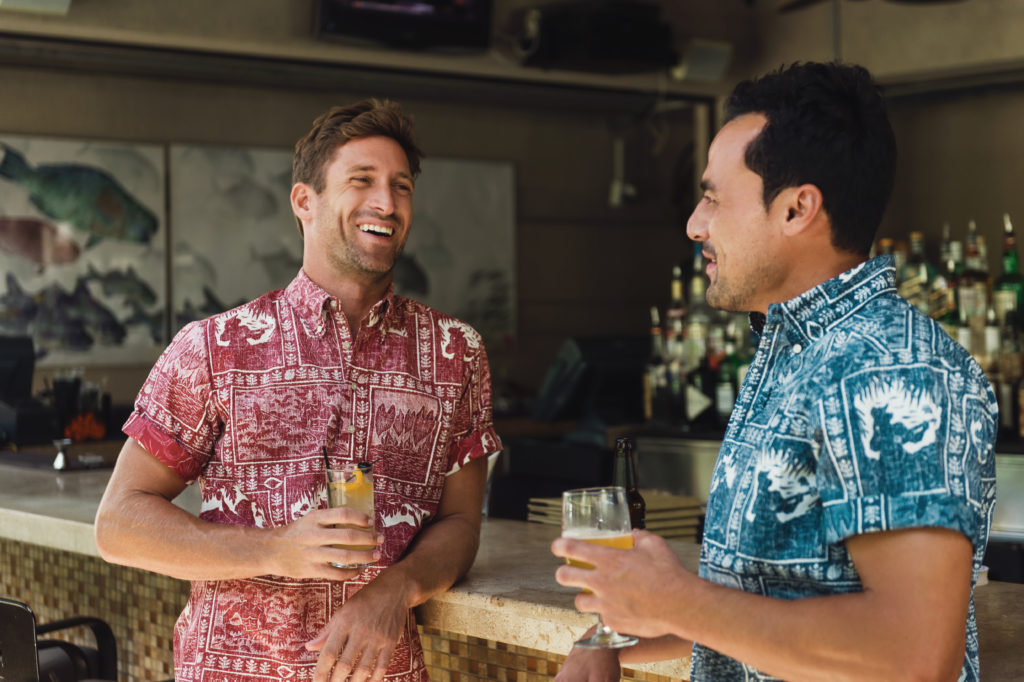 Hawaii-based apparel brand Reyn Spooner has partnered with the Hawaii Food and Wine Festival to provide the official 2016 HFWF apparel collection.
The Hawaii Food and Wine apparel collection features reusable bags, aprons, sarong/scarves, and a button-down and pullover shirt in three colorways (black, red, navy).  The print was designed and created by Reyn Spooner's renowned Hawaiiana artist, Dietrich Varez.  This year's print depicts a bountiful harvest of Kalo and Ulu from the land and an abundant catch of fish from the fishpond.  This print also includes celebratory scenes giving thanks and praise for what the land and sea is able to provide.
This year's HFWF will take place October 27-October 30 in Honolulu and will feature culinary personalities, wine and spirit experts, and master chefs from around the globe.  There will be cooking demonstrations, wine tastings and exclusive dining events highlighting Hawaii's finest island-grown ingredients.  The line–up of the world-renowned chefs and sommeliers will elevate the experience for both food and wine enthusiasts.
"Although Reyn Spooner now reaches beyond Hawaii, we have always been proud of its heritage and people of our islands, for 60 years we have enjoyed working with local artists to evoke the island life in our famous Aloha shirts," said Kirk Hubbard, president of Reyn Spooner.  "This partnership was indeed a natural fit and we are honored to be part of the 2016 HFWF.  The Hawaii Food and Wine Festival promotes creating new relationships outside of Hawaii yet celebrating all that the Islands and its people have to offer."
The Hawaii Food and Wine apparel collection will be available at the all Reyn Spooner locations, reynspooner.com and select HFWF events.