Richard Arnstein: The Evolving Man at Macy's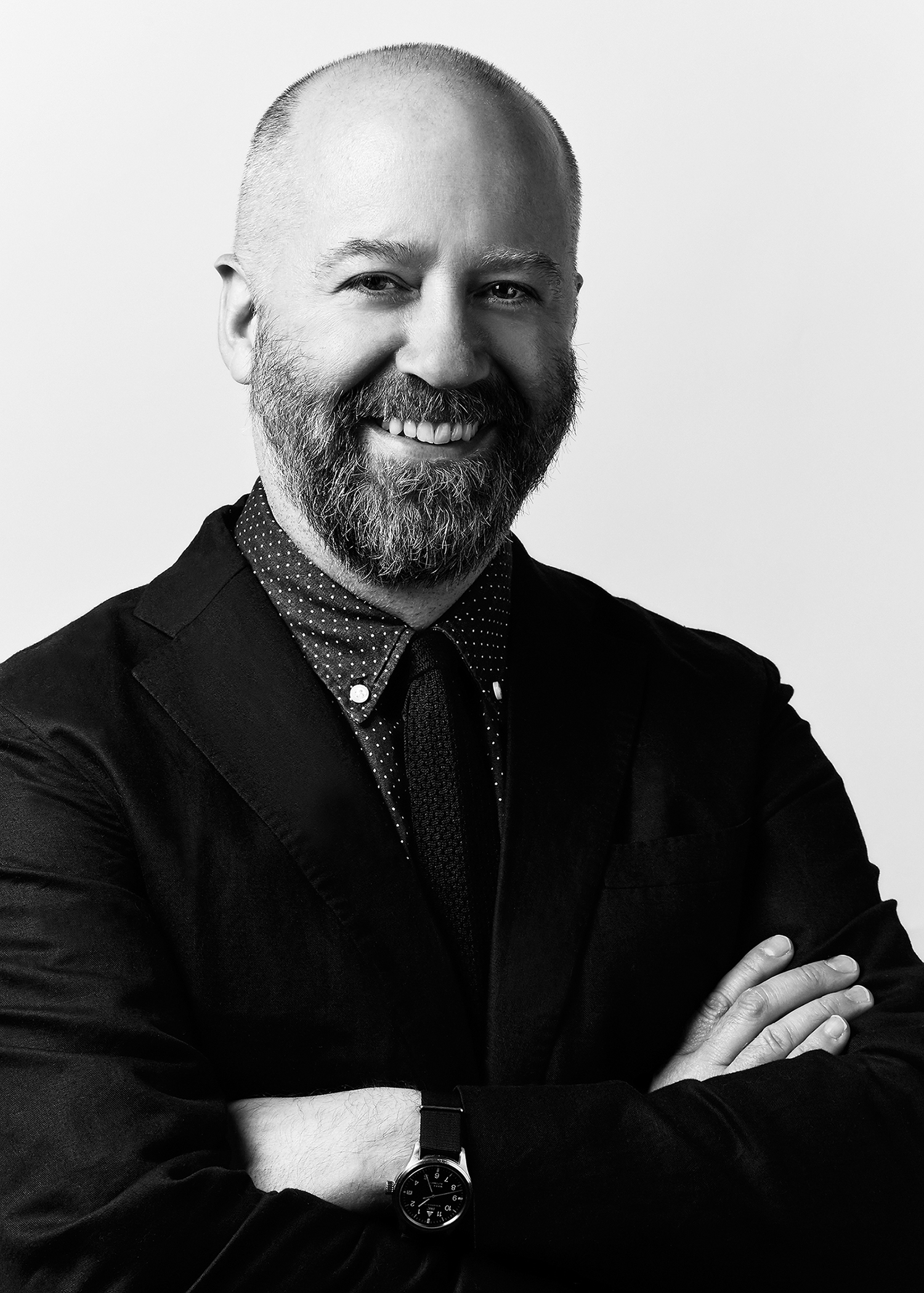 With a major redesign of the Herald Square store and a successful Ryan Seacrest launch, Macy's men's GMM Richard Arnstein has a lot to be excited about.
Richard Arnstein, a 35-year veteran of the retail business, has been the GMM of men's and kids at Macy's for just over four years. When we interviewed him in his spacious office overlooking 34th Street, he alternated between measured excitement about retail's present and thoughtful musings about its future. He's eager to talk about the renovations at the Herald Square store, and of course about the Ryan Seacrest tailored clothing and furnishings collection.
Herald Square is such a big store that it's almost like a separate business—Arnstein calls it "the face of the company"—and once the construction is done, menswear will have picked up two full floors. "We're probably one of the biggest men's stores in the world, covering seven floors. We'll have three floors of sportswear: a denim-based floor (the third); more of a classic traditional floor (floor two) with Polo, Tommy Hilfiger, Nautica, Lacoste and Tommy Bahama; and what we call floor one-and-a-half will become our modern contemporary floor, featuring Hugo Boss, Calvin Klein and other vendors."
And that assortment is growing, Arnstein says. "We're expanding our resource structure here. We're bringing in a lot of new on each floor. Our goal is to give customers an experience beyond their expectations: to give them choices, to give them the brands they want. We will offer the biggest and best assortments probably in every single classification, and that's in one store. We want to be brand builders."
He cites the fact that his team was given the green light to pursue the exclusive Ryan Seacrest launch as an example of how Terry Lundgren empowers his people. More importantly though, Seacrest himself has become an important partner for the Macy's men's team. "He's really into it! We don't view Ryan as just a celebrity. We see him as a curator of fashion advice. We've been trying to get him to wear double-breasted suits—he could take the trend and single-handedly make it into an item! He wears his blue tuxedo jacket, and it's selling. In essence, we've created a spokesperson for a classification that previously had no face to it."
Seacrest was a savvy choice for such a partnership, and Arnstein graciously acknowledges Randa, the company that came up with the idea, and his menswear team for recognizing its potential and making it a big deal. "We did a study and Ryan Seacrest scored off the charts with women. He also scored pretty high with men—most guys really like him! So he's attracting both the male and female customer. And he did well across the country—not just in major cities. We're already expanding neckwear in additional doors for holiday."
Arnstein is excited about the role of performance across the men's business. "Performance is the thread throughout many categories. It goes beyond the technical aspects, which might be helping the active business. You think about stretch in pants, non-iron dress shirts, performance features that you see in golf—that's what's driving newness in the men's business. I think that the menswear business went through a phase where fit was the primary driver. But everyone has exploited the fit equation, so we're probably at the right balance of who's buying the right fit. I think performance is the next evolution of fit."
Asked if he worries about competition from retailers like Men's Wearhouse, Arnstein laughs. "Everyone is competition today! To call out Men's Wearhouse? Absolutely. But customers can find anything they want at any time of the day, and they'll probably find it at different prices. So not to understand your competition, whether it's in the mall, online, in an off-price store—wherever it is—is a big mistake. It's all a game of market share."
Looking to the future, Arnstein hammers home the well-publicized omni-channel initiatives Macy's has launched, like buy online pick up in-store, and the use of stores as fulfillment/shipping centers for online purchases. "We're testing ideas in the stores and how we look at inventory and how we understand where demand is coming from," he says. "You have to put the customers and how they shop at the center of all decisions; the market is changing and evolving very quickly."
In the near term, Arnstein is optimistic for holiday 2014. "I think there's a good balance of newness in trends and brands with key items. We are well-positioned for the holidays. And as a retailer, how could you not be optimistic?"