RIMOWA LAUNCHES NEW VISUAL IDENTITY AHEAD OF 120TH ANNIVERSARY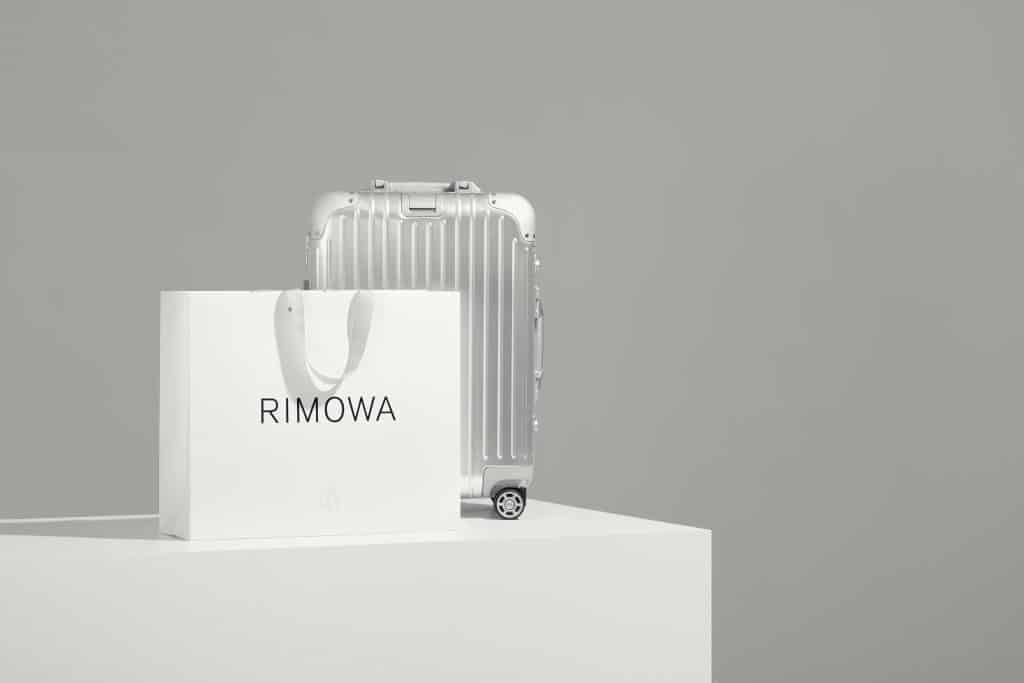 Premium luggage brand Rimowa is pleased to announce the launch of a new visual identity for the brand in celebration of its upcoming 120th anniversary.
The new visual identity, which was led by co-CEO Alexandre Arnault and chief brand officer Hector Muelas, is the result of a collaboration between Munich-based concept, branding and graphic design studio Bureau Borsche and London-based design and branding consultancy Commission Studio. The new identity honors the company's heritage while providing a contemporary and timeless foundation for its future endeavors.
The ambition for the identity, which contains a newly developed Rimowa logo, monogram, visual language, and packaging suite, was to create a brand experience worthy of Rimowa's product.
For the Rimowa logo, Bureau Borsche selected a utilitarian sans serif typeface to inform the brand's new typographic language. The typeface's refined, understated forms reflective of the functional luxury found in Rimowa's suitcases. Its versatility, an indication of Rimowa's future ambitions.
As part of the identity system, the Rimowa logo and monogram will be accompanied by a number of other visual tools that honor the company's heritage, while providing a contemporary foundation for its future ambitions: a timeless color palette of black, white, and grey serves as an allusion to the brand's longstanding belief that less is more, as well as the original aluminum suitcase, which was first produced by Rimowa in 1937.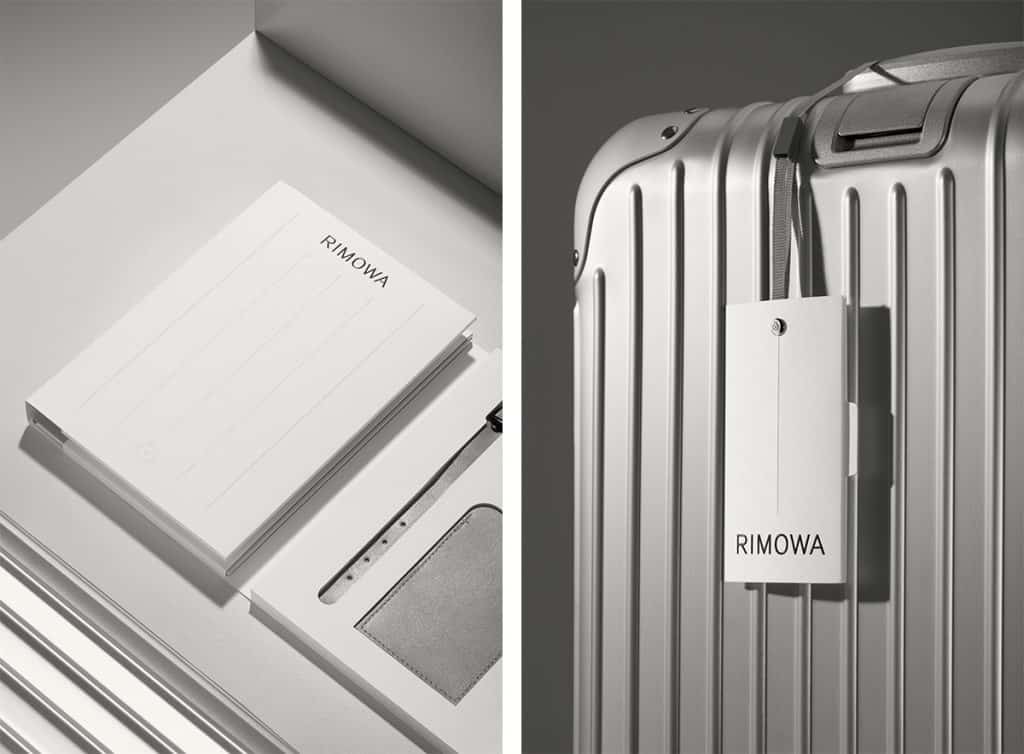 A modular pattern system has been derived from Rimowa's hallmark grooved pattern, a reference to the considered tactility of the brand's products and materials. First introduced in 1950 and found on every suitcase built today, variations of the grooved motif will be subtly embossed on the owner's manual, hang tags and even be watermarked on paper stocks.
Coordinates will be employed throughout communications, from business cards to product packing, indicating the brand's resilience and character. Akin to the story told by each Rimowa suitcase, through every dent, scratch, and sticker, each coordinate will represent the location of a meaningful experience for the company and its employees, a record of the brand's unique journey.
The new visual identity will culminate in a redesigned packaging suite and retail touch points. This includes each box and bag, as well as items included with the suitcase such as owner's manuals and luggage tags.
Rimowa's new visual identity rolled out globally on the brand's communications and social channels on Thursday, January 18, and will be incorporated in all new products later in the year.