ROBERTO CAVALLI CREATES FOOTBALLS FOR CHARITY AUCTION AT PITTI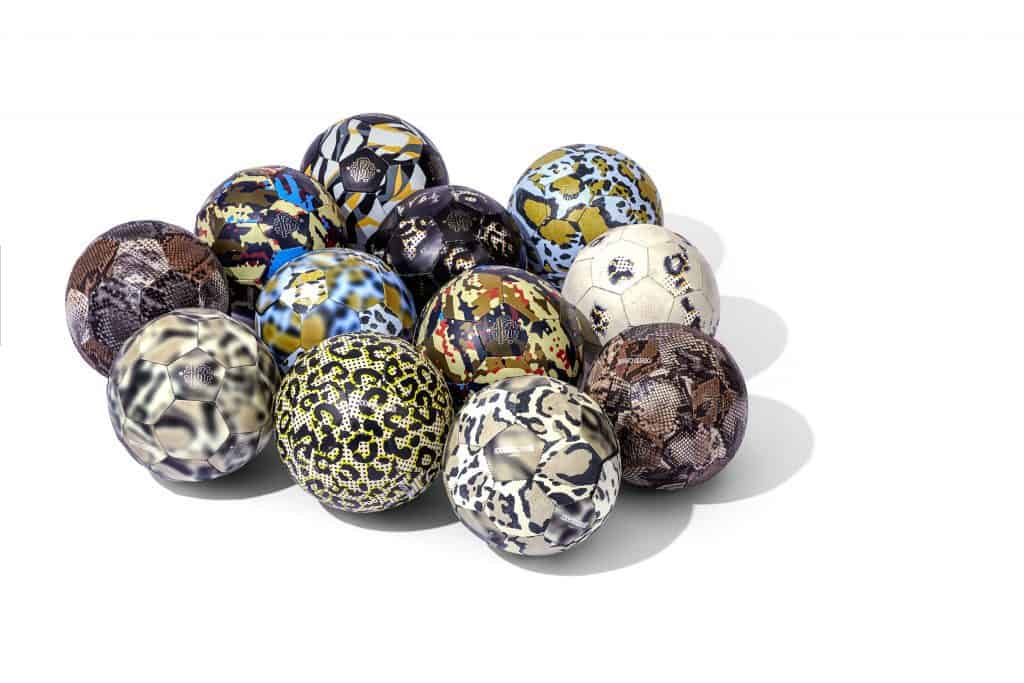 Paul Surridge, creative director of Roberto Cavalli designed 11 footballs for the Pitti Immagine Uomo 94 project "Fanatic Feelings- Fashion Plays Football", curated by Marcus Ebner and Francesco Bonami. These unique "one of a kind" footballs will be sold for charity in the dedicated "Market" pop-up store.
The 11 footballs represent the powerful language of graphics in sport, especially in the football world and these prints are part of the spring/summer '19 men's collection. The flamboyant designs are a craft of very graphic and camouflage effects along with the prominent Roberto Cavalli logos.
The footballs are made out of genuine leather and exotic python skins hand crafted one by one by the Italian artisans within the Roberto Cavalli supply chain, Made in Italy. They are aspirational luxury design objects rather than sport gears.
Some of the 11 footballs will be showcased and retailed in top Roberto Cavalli flagship stores such as Milan, Rome, Paris, London and Berlin to celebrate the Soccer World Cup- 2018.
The generated revenues will be donated to the foundation "Together To Go Onlus", supporting children with a free of charge rehabilitation program to recover from affects by central nervous system lesions in Milan.
Gian Giacomo Ferraris, CEO of the Roberto Cavalli Group, said: "I am proud to announce this humble yet gratifying charity project to support the foundation Together To Go Onlus on the occasion of Paul Surridge's first men's collection presented at the Pitti Immagine exhibition 'Fanatic Feelings'."