ROCKPORT GROUP MOVES GLOBAL CORPORATE HEADQUARTERS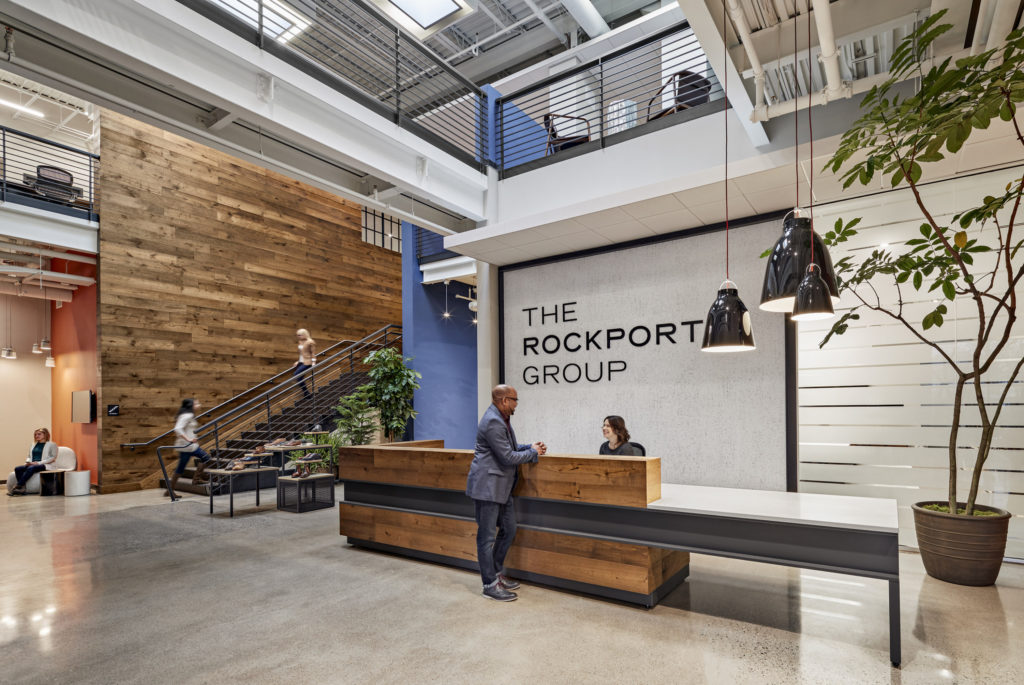 The Rockport Group, a leader in men's and women's footwear since 1971, has moved its global corporate headquarters to the village of West Newton in the city of Newton, Massachusetts. The move comes nearly 18 months after the company became a stand-alone entity following its acquisition by Boston-based investment firm Berkshire Partners LLC and New Balance Holding, Inc., the investment arm of New Balance. The business was previously owned by the Adidas Group and located in Canton, Mass.
The Rockport Group's new office, which is home to approximately 215 employees, is located in a brick-and-beam building at 1220 Washington St. in a space owned and managed by Davis Marcus Partners. Inspired by the company's New England heritage, the 70,000-square-foot layout was renovated by Boston-based architectural firm Baker Design Group to feature industrial-themed staircases, exposed brick, large, bright windows, an open-concept cafeteria, and a main lounge area featuring a double-sided fireplace.
"We are excited to call Newton the home of The Rockport Group's new global headquarters," said Bob Infantino, the company's president and CEO. "We are proud to continue our legacy in the greater Boston area. Our head office is a hub for our employees around the world across all three of our brands – Rockport, Aravon and Dunham – and our heritage and commitment to the art of shoemaking is reflected in our new space."