Rothman's: It Takes Two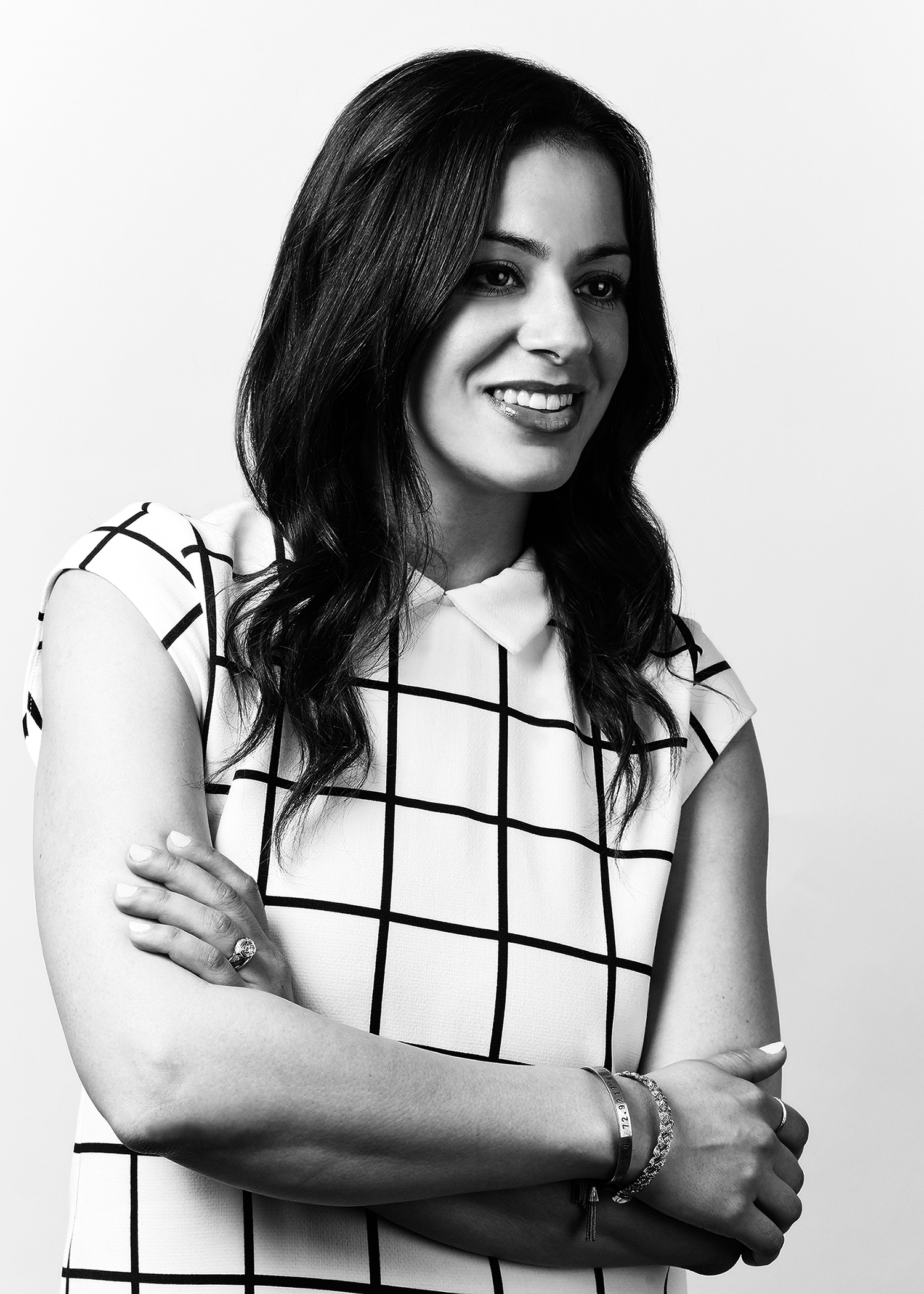 Uptown/Downtown Awards — Readers' Choice
Rothman's owners, brothers Jim and Ken Giddon, dream and do.
It's no surprise that Ken and Jim Giddon won our Readers' Choice award—they might be two of the nicest people in this industry. The brothers have a unique dynamic with very different skill sets. Boston boys born and raised, Ken moved to New York in 1986 to close his grandfather's clothing store. Once he saw the potential (and the prospect of being his own boss), he resurrected the store in Manhattan's Union Square. Jim was 21 years old when he joined his brother. He recalls, "I wanted to spend the summer in New York and learn the business before applying to law school. So Ken gave me a job; then when someone with a senior position left, I took her job and never ended up applying to law school."
Rothman's has a gorgeous new space a few blocks up from their original Manhattan location, and a successful store in Scarsdale, New York. In addition to being great merchants, they're also PR mavens. Only the Giddons would be able to turn a taxi crashing into the NYC store's front side scaffolding into incredible local buzz and generate more business! (Luckily no one was hurt and the wreck looked worse than it actually was.) We need more retailers who think creatively! Here we chat with them about their vision for the future.
Describe your roles: who does what?
Jim: Ken is the visionary. He's the bus driver. He's never afraid to take chances or risks: always generating new ideas, concepts and visions. There's a Gretzky quote that we like, "I don't go where the puck is, I go where the puck is going to be." That's Ken.
Ken: Jim makes it work. I think about it maybe working and Jim makes it happen. Jim is multi-talented; You have to wear a lot of hats when you own a retail business and Jim's the one who knows more about the plumbing in here than anyone else, and then he'll also buy Canali suits. Jim manages the staff; I have no direct responsibility for anything! But we're both customer-centric and we both do the buying.
Jim: Ken is the big picture planner and I'm the details guy. A key to our success has been our different strengths and weaknesses. We also understand each other's roles. We don't always agree, but we know whatever decision we do make, is in the best interest of the company.
What's the current state of business?
Ken: The paradigm has shifted, and frankly our business doesn't make a lot of sense anymore. We're in a business where our biggest suppliers are also our biggest competitors. And we've seen that coming for years, so our job has been to create a shopping experience that is unique, efficient and rewarding. Jeff Bezos of Amazon was once asked if he felt guilty that he killed the independent book store. And he said, "I didn't kill the independent book store. The future killed the independent book store." It's our job as business owners to see the future and make the moves we have to make.
So what's selling this season?
Ken: There's still a group of men who haven't moved their wardrobe into slimmer silhouettes, both in clothing and sportswear. So the guys who are late to the party are still coming to the party. The challenge going forward is finding slim looks for regular-sized guys. A lot of brands are learning how to do this; for example, Canali and Jack Victor do it really well.
What are you hoping to find for spring 2015?
Ken: In sportswear, we're always open. We're willing to take chances because we only have to answer to each other. We opened this store with a permanent pop-up shop so it gives us a place to test new brands. The perfect examples of success stories are Rodd & Gunn and Herschel. They started as pop-up brands, and now we carry both of them.
Jim: I sometimes say that we need to stop doing these pop-up shops because we keep adding to our vendor list!
Ken: But most of these brands have done really well and it's given us exposure to lines that we weren't willing to take chances with in the beginning. We have Gents coming in this month, and are excited about the possibilities of that line. A brand stays in the pop-up shop for about three to five weeks. We promote through social media and the brand's social media, and usually they're not overlapping lists.
What's been the most successful pop-up shop?
Ken: Probably Rebecca Minkoff. We always think about adding women's but other than this pop-up, or items here and there, we've never done anything permanent. We have this great space, so we're always willing to listen to a potential partner's creative idea. For example, in our Scarsdale store we have Lubin's, which is a boys clothing store, renting space from us. And he brings in a ton of customers because those 13 year old boys aren't driving in on their own! So if there was a great partner outside of our core competency, we'd love to do it.
Any other standouts?
Ken: We've created a real following for custom shirting and it's become a significant business for us. The price is not much different than an off-the-rack shirt. We outfit a lot of the ESPN announcers. We're also revamping our website, adding an e-commerce component that will be anchored by our custom shirt business.
Tell us about the new website.
Ken: E-commerce is new for us and will launch in September. We won't sell everything online, it will be unique items. Custom shirt swatches will be available, and since we'll have most of their measurements, it will be easy for customers to re-order. The website will be simple, efficient and hooked up to our social media.
How are you using social media?
Jim: Ken is the king of social media. We like to use Facebook, Instagram and Twitter, and we have young employees who like to post on it. We're not sure it's been something that monetizes particularly well, but that doesn't stop us from doing it.
What else have you learned over the years?
Ken: I've always believed that things are going to work out. For example, just this weekend we had three little floods, a shoplifter and an unlocked door where a customer walked in at 10 a.m. on Memorial Day morning and the alarm went off because no one was here. In New York, it's always something. So you learn to ride the wave. And I think we're both pretty good at that because otherwise you would go crazy.
What's been your biggest mistake?
Ken: Not buying this building two years ago! All of our mistakes have been real estate mistakes. But when I started at the other space I was 26 years old with about $7,000, so I don't know how I would have bought that building, but in retrospect…
Getting Personal
Established: 1926 by Harry Rothman as a pushcart on Delancey Street.
Owners: Ken Giddon (54); Brown University alum; One of the NY Cares founders and longstanding Board Member. Jim Giddon (46); Lehigh University alum, President of the Association of Fraternity Presidents.
Family Men: Ken is a father of three: Kyle and Amanda are twins, who just turned 21 (Ken planned their surprise party), and Will (16). Jim is a father of two: Alexandra (13) and Brooke (12).
Hobbies
Ken: I'm an avid tennis player. And I enjoy watching my 16 year old play football and basketball.
Jim: I'm on softball and basketball teams and I'm a gym rat.
Ken: Jim is an exceptionally good athlete. He's the 2nd best athlete in the family (his twin sister is #1).
Did you know? Rothman's is the outfitter of many TV personalities, as well as NYC Mayor DeBlasio.
Words of Wisdom: Harry used to always remind his staff to have a sense of humor about the business, and say "We ain't curing any sick people, we're just selling people pants." The Giddon brothers still keep this in mind today.
Restaurant
Ken: Old Town Bar
Jim: Maialino
Music
Ken: Citizen Cope
Jim: Greenday
Movie
Ken: Good Will Hunting
Jim: Rudy
Book
Ken: The Unbearable Lightness of Being
Jim: The Fifties by David Halberstam
TV Show
Ken: House of Cards
Jim: Any Boston sporting event
Drink
Ken: McDonald's Sweet Tea
Jim: Macallan 12 year
Vacation
Ken: Barcelona
Jim: Rome
Rothman's in a Nutshell
Size: NYC store is 11,000 sq. ft., Scarsdale is 3,500 sq. ft.
100% menswear
100% branded
Breakdown: 50% clothing, 25% sportswear, 15% furnishings, 10% accessories
Top Vendors: Canali, Corneliani, David Donahue, Gant, Hugo Boss, Jack Victor, Mason's, Peerless, Peter Millar, Rodd & Gunn, Vince