ROWING BLAZERS DEBUTS 'AMERICAN PSYCHO'-INSPIRED CAPSULE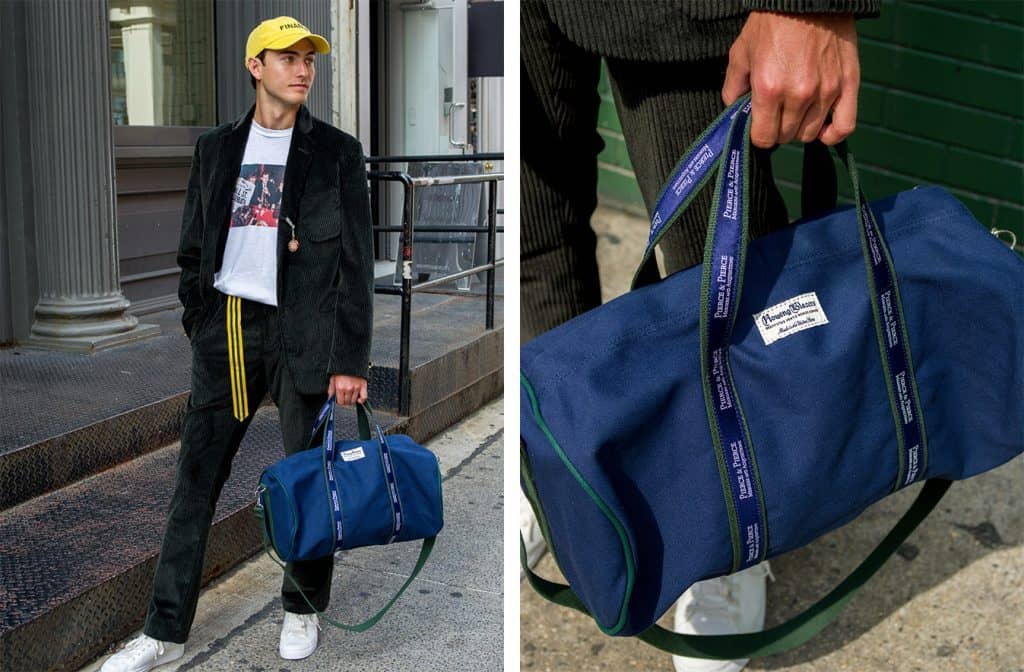 NYC-based prep menswear brand Rowing Blazers has launched its newest capsule – the Wall Street Bloodbath Collection.
Now available, this capsule collection takes its name from the infamous "Wall Street Bloodbath" headline that ran on the cover of The New York Post. The limited-edition collection consists of the Pierce & Pierce banker bag ($125), yellow "Finance" dad hat ($48), and Wall Street Bloodbath tees in white and black ($55).
The Pierce & Pierce banker bag was made in collaboration with Warden Brooks, the mother daughter-owned company that has made the authentic Wall Street Duffle since 1978. Just like the canvas bags Warden Brooks makes for the like of Goldman, Merrill, and the New York Stock Exchange, this one is handcrafted in Connecticut from 18 oz. canvas with a water-resistant finish. What makes this bag more fun? The straps are emblazoned with the corporate logo of Pierce & Pierce Mergers and Acquisitions: the fictional firm of Patrick Bateman in Bret Easton Ellis' American Psycho.
The collection is now available at rowingblazers.com.