ROWING BLAZERS PREVIEWS FALL COLLECTION IN NEW LOOKBOOK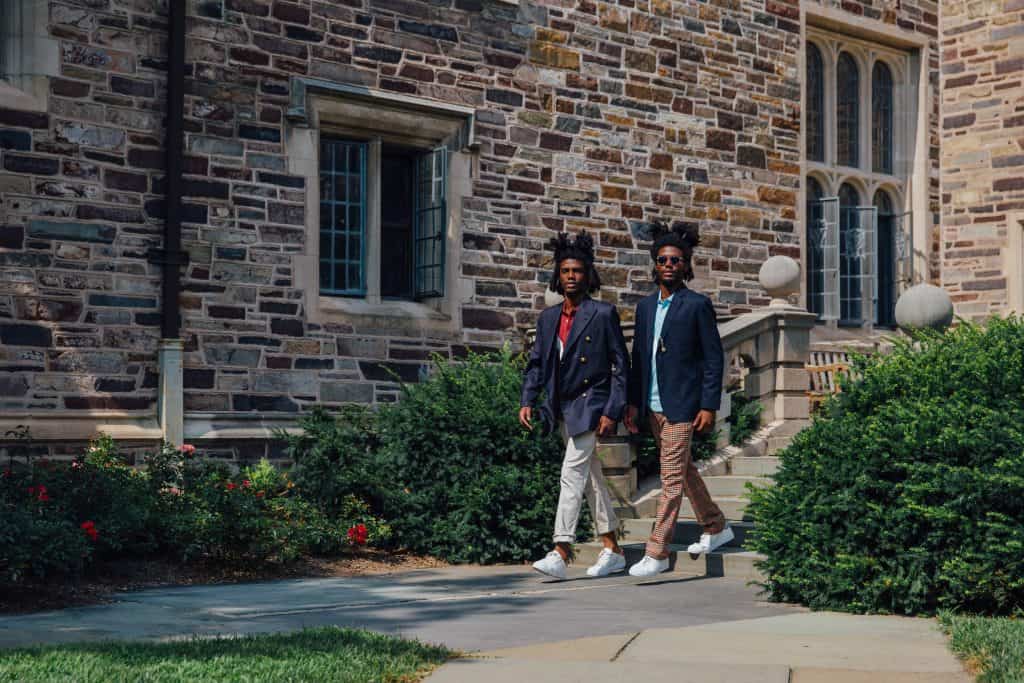 New York-based prep menswear brand Rowing Blazers has released its fall/winter 2018 lookbook.
Shot in downtown Manhattan and Princeton – the fall/winter 2018 collection reflects the brand's college-meets-street vibe. Inspirations include vintage Ralph Lauren ads (updated with a youthful, 2018 feel) and the Japanese ability to mix "Ivy style" and streetwear. In the spirit of youthfulness, the lookbook includes behind-the-scenes photos of models changing, laughing, and eating pizza.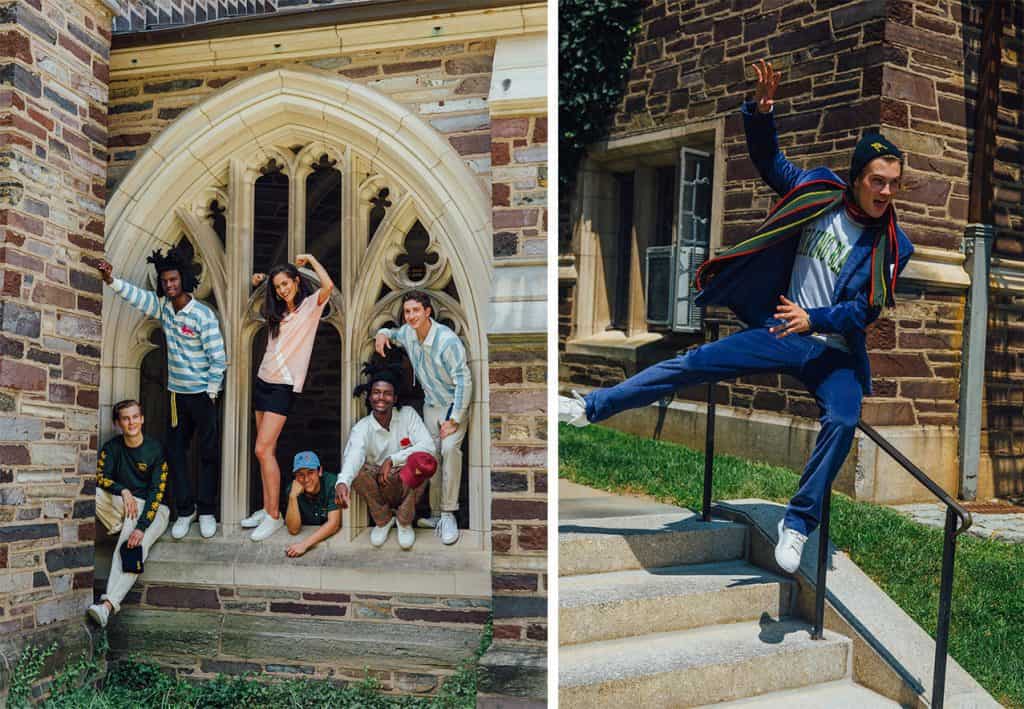 The collection includes graphic tees; rugbies inspired by Hockney and Mick Jagger; jackets and wide-leg trousers in wide-wale Italian corduroy and a custom-woven gun club check; as well as collaborations with J. Press – the inventor of the Shaggy Dog sweater – and with Harry's New York Bar in Paris.
Overall, it fits within the brand's larger goal of bringing together the worlds of streetwear and American classics; taking things that for better or worse have been labelled "preppy" and making them relevant, youthful, and fun, and removing them from the stuffiness and elitism that word implies.
The collection will be released in four deliveries throughout fall/winter, with the first drop on Thursday, September 6, at the Rowing Blazers SoHo store and online.