RUDY'S BARBERSHOP LAUNCHES NEW HAIRCARE LINE TO BENEFIT LGBTQ COMMUNITY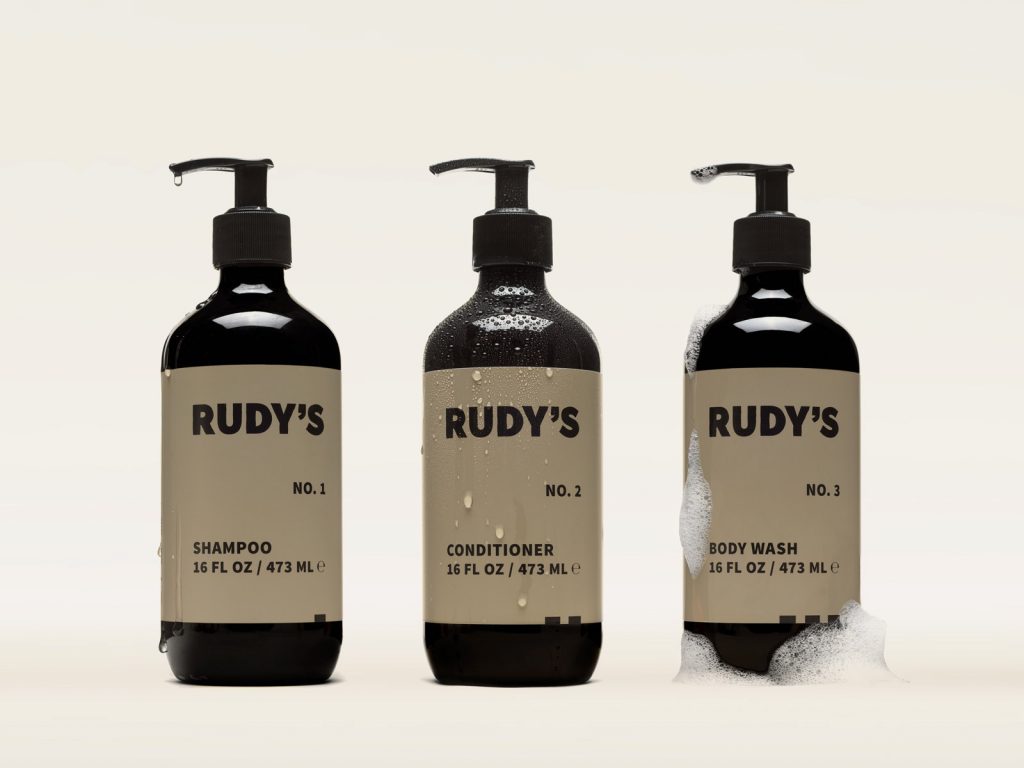 Seattle-based brand and barbershop Rudy's has announced a major roll-out of unisex Rudy's-branded product through 2017. First to launch is a revamped version of its iconic 1-2-3 showering system: No. 1 is shampoo, No. 2 conditioner, and No. 3 body wash. This basic system aims to simplify showering for everybody with products that are universally appealing. This year will bring a steady roll-out of a wide assortment of Rudy's brand hair, body and home products.
The 1-2-3 showering system features Rudy's signature scent with bright accents of citrus, cedar and juniper. Each product was formulated with natural ingredients including coconut, quinoa, and jojoba. All products are made in the USA and are sulfate-free, paraben-free and tested on humans only.
"Rudy's has been in the business of cutting and washing heads for almost 25 years, and in that time, we've become product experts," said Brendon Lynch, CEO of Rudy's. "We realized there's a real need for a line of hair and body essentials that's straightforward and fits the needs of everybody. There's a customer that craves simplicity and clarity without being put in a box. So, we bucked trends and created simple, unisex products that work flawlessly, look premium, and smell beautiful."
The launch of the 1-2-3 showering system comes at a delicate political time for the LGBTQ community. To help where it can, Rudy's is working with longtime partner, the It Gets Better Project, to provide shower products to a vulnerable part of the LGBTQ community – homeless youth. For every purchase of 1-2-3 products, Rudy's will donate a week's worth of the same product to a shelter that serves LGBTQ youth.
"Homelessness disproportionately affects the LGBTQ community – with almost 40% of homeless youth identifying as LGBTQ," added Brian Wenke, executive director of the It Gets Better Project. "When considering the complexity of the issue, it is easy to lose sight of the small day-to-day essentials that can have a big impact on someone's life – like access to personal care products. Rudy's has found a meaningful way to support the LGBTQ community by providing its 1-2-3 shower products to homeless shelters across the country."
Rudy's 1-2-3 products are carried at Ace Hotel's nationwide, all Rudy's Barbershops, and online at www.rudysbarbershop.com and other national retailers such as Birchbox.