RUNWAY OF DREAMS FOUNDATION GALA SET FOR JUNE 8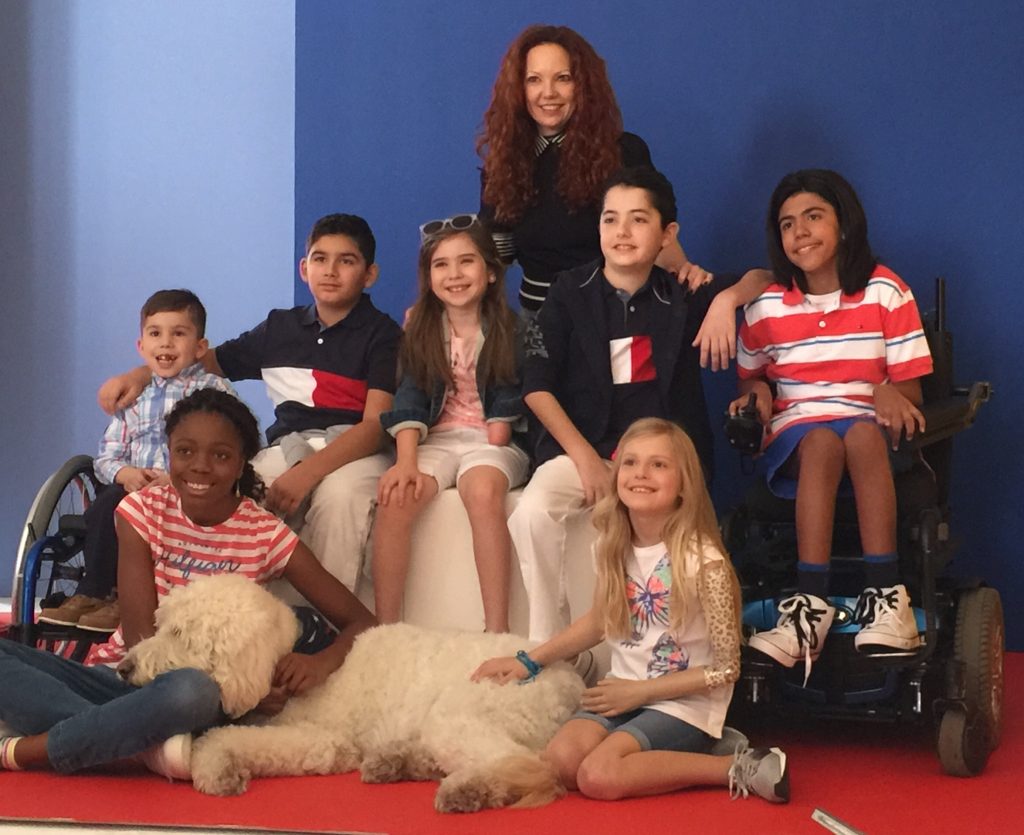 The Runway of Dreams Foundation, which develops and supports charitable initiatives to create a future of inclusion, acceptance, and opportunity in the fashion industry for people with disabilities, will present its second annual gala and fashion show on Thursday, June 8 at Cipriani Downtown.
Among this year's honorees is PVH CEO Manny Chirico, who is being recognized for his unwavering commitment to creating mainstream adaptive clothing within the Tommy Hilfiger division. The kids' collection has been selling well this past year; men's and women's fashions are in the works.
Other honorees are Nike's Tobie Hatfield, senior director for athlete innovation, for creating Nike FlyEase for people of all abilities, and award-winning martial arts athlete Kyle Maynard for raising awareness of people living with various physical differences.
Among the runway models at the gala will be MR's superstar associate publisher Michelle Brown, a beautiful lady who deals with her MS without ever a complaint. You can often find her at trade shows, at industry events, or rolling down Broadway in her wheelchair, always with a smile and a consistently positive attitude. She inspires us every day.
The foundation was founded by Mindy Scheier, who had trouble finding cool clothes for her son, who has a rare form of muscular dystrophy. MR recently chatted with Scheier about this worthy organization.
Q: Tell us a little about your organization.
A: It's a non-profit that I founded in August 2013. It was inspired by my son Oliver, now 12, who was born with muscular dystrophy. When he was around 8, I noticed his increasing frustration at not being able to dress like the other kids at school. All he wanted was to wear jeans, but I couldn't let him because I knew he'd have trouble in the bathroom with the zipper. Eventually, I took a pair of his jeans, ripped it apart and patched it together in a way that he could maneuver the closure himself. And that's how the idea for fashionable adaptive clothing was born. We hooked up with Tommy Hilfiger and PVH in February 2016 to launch a kids' collection. The adult collection (men's and women's) is in the works.
Q: Could you tell us some of the apparel adjustments you're implementing for the men's collection?
A: Among the most requested items for men are sport coats and suits. Based on consumer input, we've developed a suit jacket that is shorter in the back so it doesn't bunch up in a wheelchair, with gussets at the armholes and sleeves so it's easier to put on. We use magnetic closures instead of actual buttonholes but the impression is the same. For pants, in addition to adjustable waistbands, we add side slits at the bottom for easier access and to accommodate a medical apparatus if needed.
Q: How did you figure all this out?
A: We did lots of surveys and focus groups, plus I work closely with the CEO of Tommy Hilfiger, Gary Sheinbaum, and his designers. My background is fashion: I was on the design team for Macy's INC collection and was a stylist at Saks. I also co-owned a company called Future Fashionistas, but I'm now full-time at Runway of Dreams.
Q: What's next?
A: We're involved in so many projects, most notably planning our second annual fashion show and dinner to raise funds for the organization.  We're also helping people with disabilities find modeling jobs (for no fee): we've become a liaison for several modeling agencies that are now on board. It's very gratifying. There are 60 million people in the United States with disabilities (plus an aging population that could use help getting dressed!) yet people in wheelchairs are rarely featured in the media or in fashion magazines. Our mission is to change that — to make the world see that whatever one's abilities, we all have the same hopes and dreams.
For tickets to the event, check out Eventbrite.