RUNWAY TO CONSUMER: MEN'S WEARHOUSE BETS ON LUXURY CUSTOM CLOTHING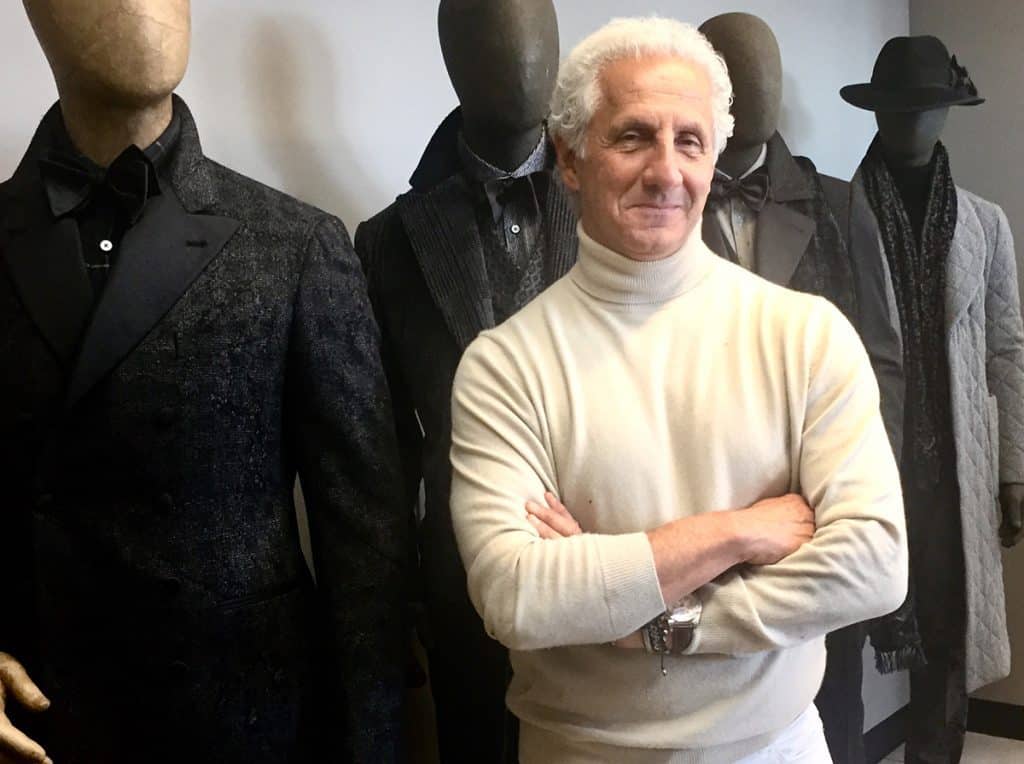 Visiting Joseph Abboud's showroom on Wednesday to review the fall '18 collection, we marveled at his gorgeous menswear fabrics in elegant dress-up models that seemed to us a bit looser than in previous seasons.
Not a true believer in the exaggerated oversized styles that have been making headlines for certain designers, Abboud spoke instead about "controlled volume" and the fullness or shirring/pleats he sometimes adds to his garments for both comfort and style.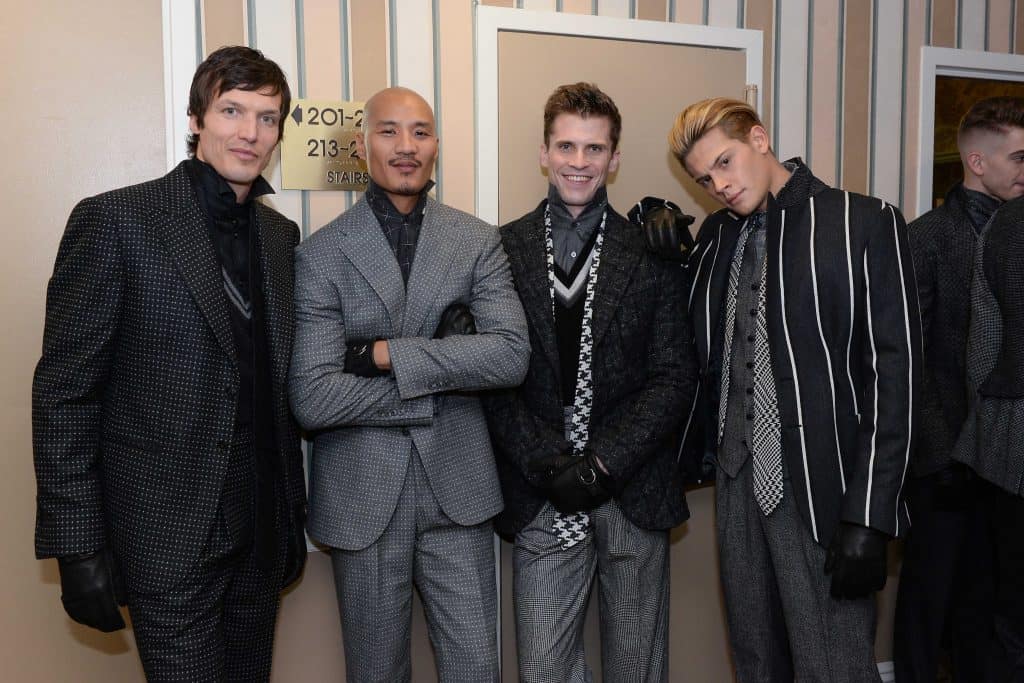 "But the real news," Abboud tells MR, "is that the Men's Wearhouse merchants were so excited about this fall '18 runway collection that they've decided to offer these luxury fabrics in their custom box for fall. Not a diffusion version but these exact luxury fabrics so that young guys who used to buy solid blue suits will now have a whole new world of clothing opportunities available to them."
Given the artisanship of Abboud's 800 craftsmen in Men's Warehouse's Fall River facility, this runway collection should add considerably to an already successful made-to-measure component.