SALES OF NIKE'S NEW SELF-LACING SHOE WILL BENEFIT THE MICHAEL J. FOX FOUNDATION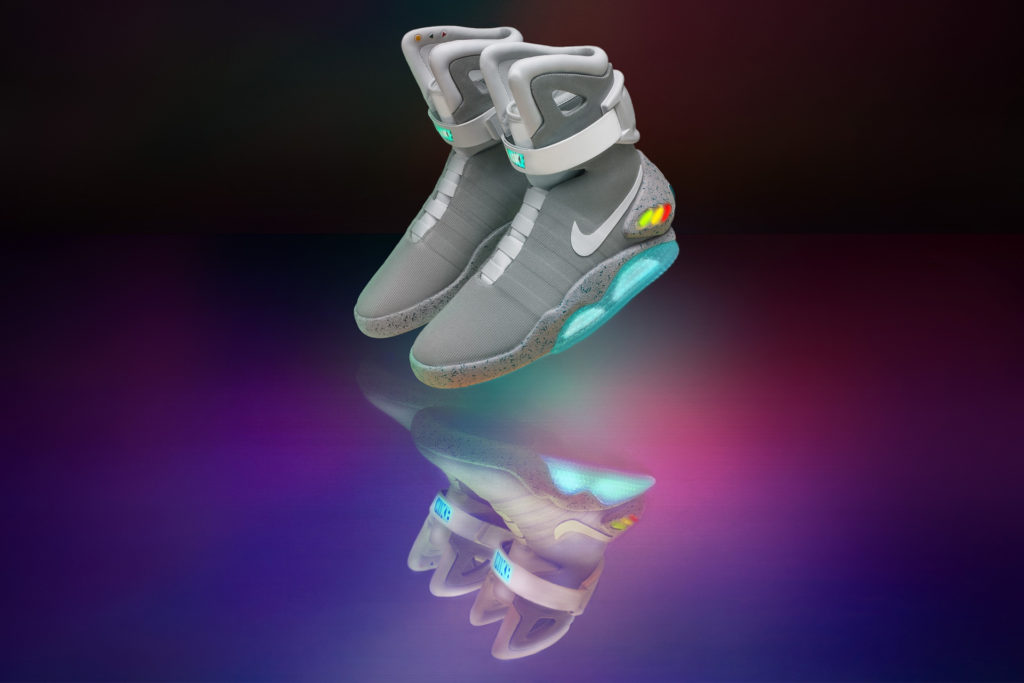 Nike and The Michael J. Fox Foundation have announced the release of the 2016 Nike Mag, and a limited-edition release of only 89 pairs will be available globally through an online draw via $10 donations to The Michael J. Fox Foundation.
The draw will begin on October 4 and end on October 11, with winners to be notified on October 17. Entrance to The Draw is via nike.com/mag or via the Nike+ App, with each entry granting equal opportunity to win a pair of the Nike Mag. In addition, one pair of the Nike Mag will also be auctioned live in three places: Hong Kong on October 11; London on October 14 and 17; and in New York on November 12 at The Michael J. Fox Foundation's benefit gala, "A Funny Thing Happened on the Way to Cure Parkinson's."
The 2016 Nike Mag combines some of the design of the original shoe, with new technologies that were developed for the company's HyperAdapt 1.0. The result is an individually responsive system, called Adaptive Fit that senses the wearer and tightens or loosens accordingly.
Fox originally wore a version of the sneaker in the 1986 film, "Back to the Future."
Nike first partnered with The Michael J. Fox Foundation for Parkinson's Research in 2011, when they built a version of the shoe that was auctioned off, raising nearly $10 million in 10 days — 100 percent of which went to fund critical Parkinson's research. Last year, Nike hand-delivered the first adaptive Nike Mag shoes personally to Fox.
"Though it initially shared only a few seconds of screen time with Michael, the idea behind the Nike Mag unlocked something much bigger at Nike," said Mark Parker, chairman, president and CEO, Nike, Inc. "It sent us down an uncharted path of innovation, but it also opened our eyes to our ability to fight some of the world's biggest challenges. We feel privileged for the opportunity to raise even more awareness for the fight against Parkinson's."