SALVATORE FERRAGAMO SPORTS LEISURELY-ELEGANT SPRING COLLECTION IN MILAN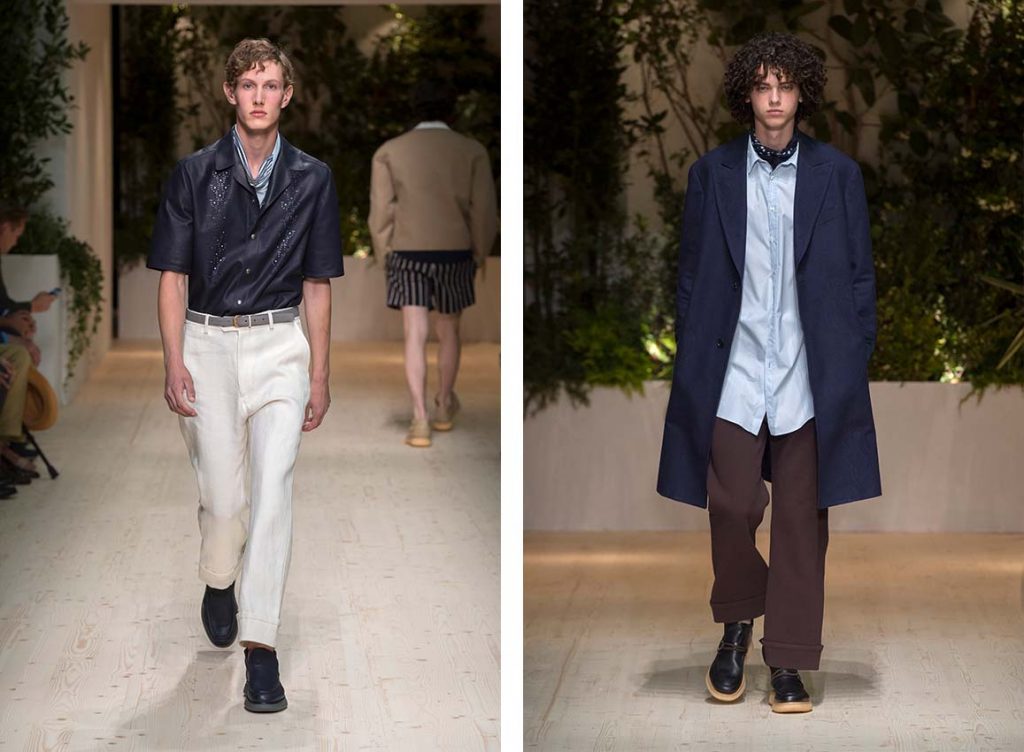 Luxury Italian fashion house Salvatore Ferragamo unveiled its spring/summer 2018 collection in Milan on Sunday, June 18 at the spacious Palazzo Mezzanotte.
The new collection, designed by Guillaume Meilland, exudes a leisurely elegance typical of the sun-kissed Riviera in Italy and France, from which the brand took inspiration.
Setting the mood is a breezy palette of earth tones, ivory, faint pinks, and light blues, which nod to traditional men's shirting fabrics. Flashes of hazy blues and deep mahogany were sprinkled throughout the collection as well.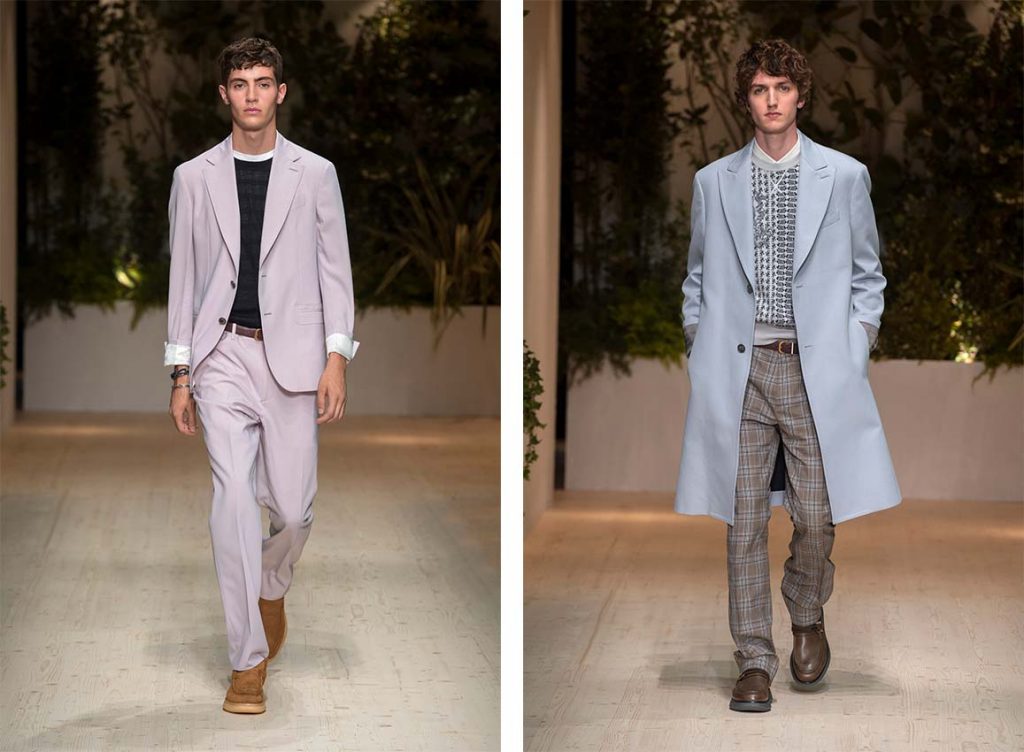 From formal to casual, silhouettes were kept light and easy with an almost deconstructed work-to-weekend versatility that is undeniably cool. Inspired by the life at the seaside, soft terrycloth, corduroy, and velour were used throughout in categories such as Bermuda shorts, coats, jackets, and cardigans.
By contrast, a selection of classic British checks and sartorial fabrics are fashioned into unlined jackets, shorts, and suits, while chunky fisherman knits complete the overall summery mood.
The collection was rounded out with rubber-soled penny loafers and booties adorned with the signature "Gancino" in organic materials such as wood and horn, as well as clean lace-ups and slip-on moccasins in suede. Finally, bags were structured and practical with mixes of canvas and leather in contrasting shades. A must-see indeed.