SAMUELSOHN OWNER LMAG ACQUIRES LIPSON SHIRTMAKERS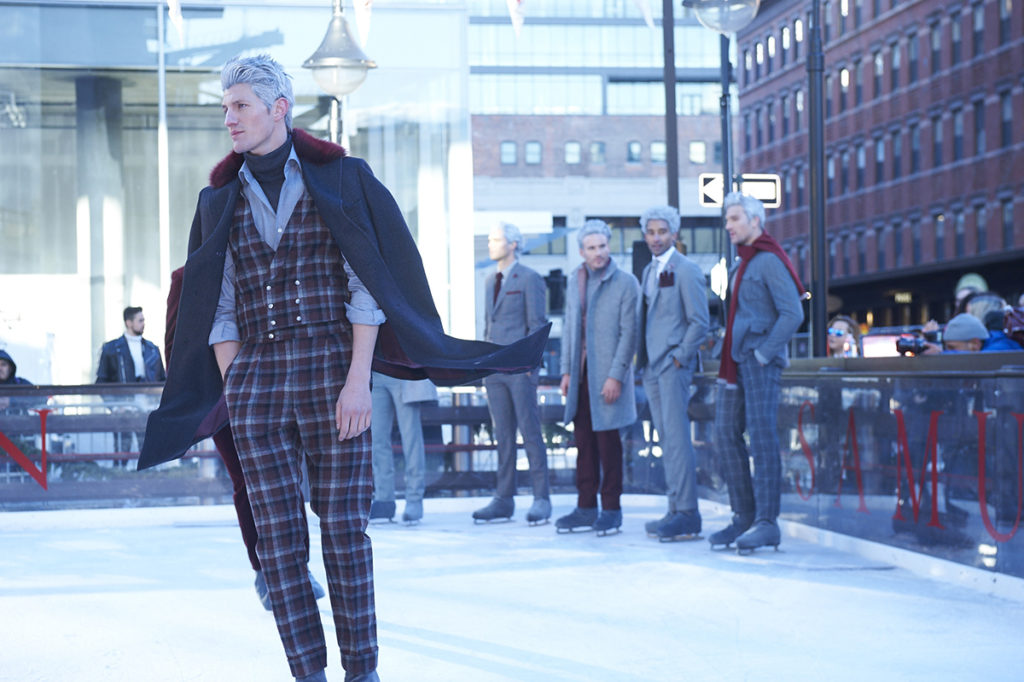 Luxury Men's Apparel Group (LMAG), which owns Hickey Freeman, Samuelsohn, and Culturata, has announced the acquisition of Lipson, Canada's premiere manufacturer of men's dress shirts. Located in Toronto, the factory employs over 60 artisans and machine operators, producing both the Lipson brand and private label merchandise.
Lipson will continue its collection of European cotton dress shirts positioned at the opening price point in luxury in a range of styles and fits. It's sold at high-end specialty stores primarily in Canada. Stores such as Harry Rosen and Holt Renfrew carry its most modern fit with designs targeting millennials who favor individuality and self-expression.
LMAG has recruited a highly seasoned management team to run Lipson, led by Paul Lindzon who will invest as a partner and will become the new president. In addition, D'Arcy St.Pierre, formerly a senior executive at ShirtFit and an industry authority, will join as executive vice president. Lui Sguazzin has been promoted to vice-president of sales.
This acquisition allows LMAG to follow on its recent, successful announcement to produce custom clothing in its Rochester, NY facility for Trunk Club with a custom shirt offering.
Additionally, LMAG will leverage the shirt making facility to produce fine dress shirts for its Samuelsohn and Hickey Freeman tailored clothing brands.
"We think, with control of our own factory, we can become a formidable player in the dress and sport shirt space under all of our brands as well as private label," Stephen Granovsky, CEO of LMAG, told MR. "We are on the lookout for additional opportunities specifically in shirting/ sportswear as well as consumer direct opportunities. We are in early stages on discussions with a couple businesses."
"We intend to invest further in quality and design to develop Samuelsohn and Hickey Freeman dress shirts," commented Lindzon. "Additionally, we will invest significantly to retrofit the facility to become North America's best custom shirt maker."
"Samuelsohn and Lipson have both been suppliers of Harry Rosen for nearly 50 years. We think it's terrific that LMAG has made this latest acquisition," added Larry Rosen, chairman and CEO of Harry Rosen Inc. "They have proven very adept at revitalizing time-honored brands and keeping jobs and the production of quality apparel in Canada."