SATURDAYS NYC CONTINUES EXPANSION WITH SECOND AUSTRALIA STORE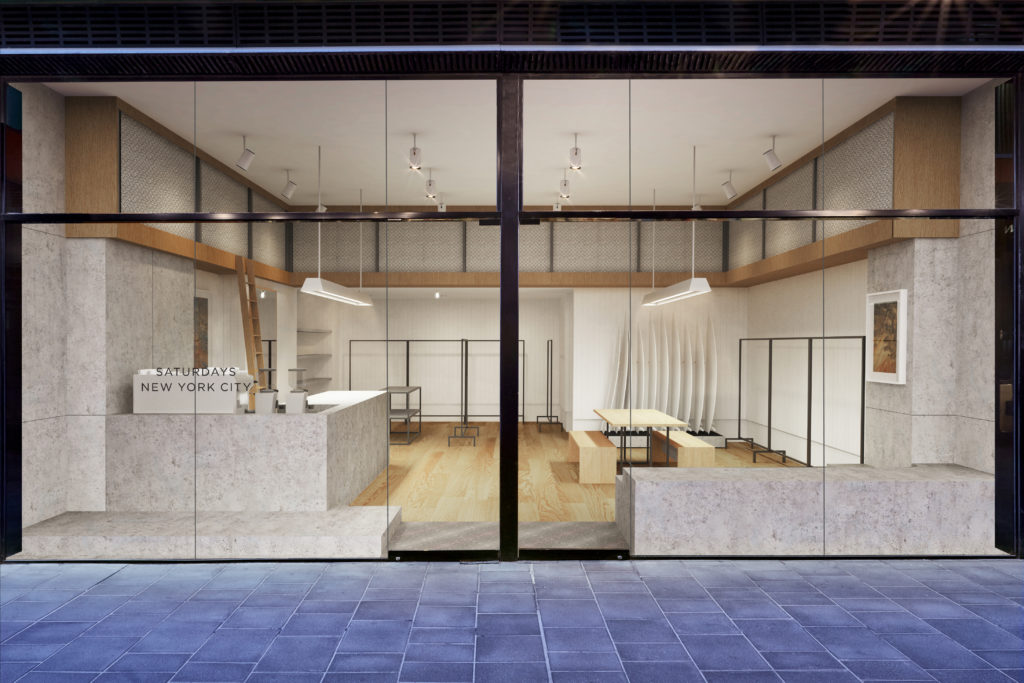 Men's lifestyle brand Saturdays NYC will open its second Australian location in Melbourne's central business district later this month.
The new store marks the brands eighth store globally with two locations now in Australia, two in New York City and four in Japan.
Situated in Albert Coates Lane, the store juxtaposes the brands first Australian store in Bondi Beach by being located in the heart of Melbourne's busy city metropolis.
The 80 square-meter store will house the full Saturdays NYC collection, which includes apparel, footwear, eyewear, grooming products and accessories. An eclectic surfboard offering represents the brands surf influences with boards from Gato Heroi, Neal Purchase Jnr and Haydenshapes.
The retail and coffee blend that has become a Saturdays signature will continue to be served at the Melbourne location with coffee beans supplied through a co-op from Sydney's Artificer coffee and Melbourne-based Everyday Coffee.
Designed by Akin Creative, the store's design is "a contemporary, gallery like space with reference to 1950's modernism. The material palette is mostly neutral tones of white timber and concrete which creates a soft, classic mood." Local craftspeople and materials were used to create the build of the store. Custom lighting and photographic artworks provide points of interest within the space.
"We love coming to Australia- Melbourne offers a different feeling than other parts of the country that we have visited so far," said Colin Tunstall, co-founder of Saturdays NYC. "The busy streets like Bourke reminded us a little of New York City. The appreciation for good coffee and the similar aesthetics made us feel like this would be a great fit."
Co-founder Morgan Collett added, "This location will have several similarities but as in all of our stores we use the space and take the DNA of the brand and combine them."