SCAD PARTNERS WITH THE 2018 SOUTHEAST EMMY AWARDS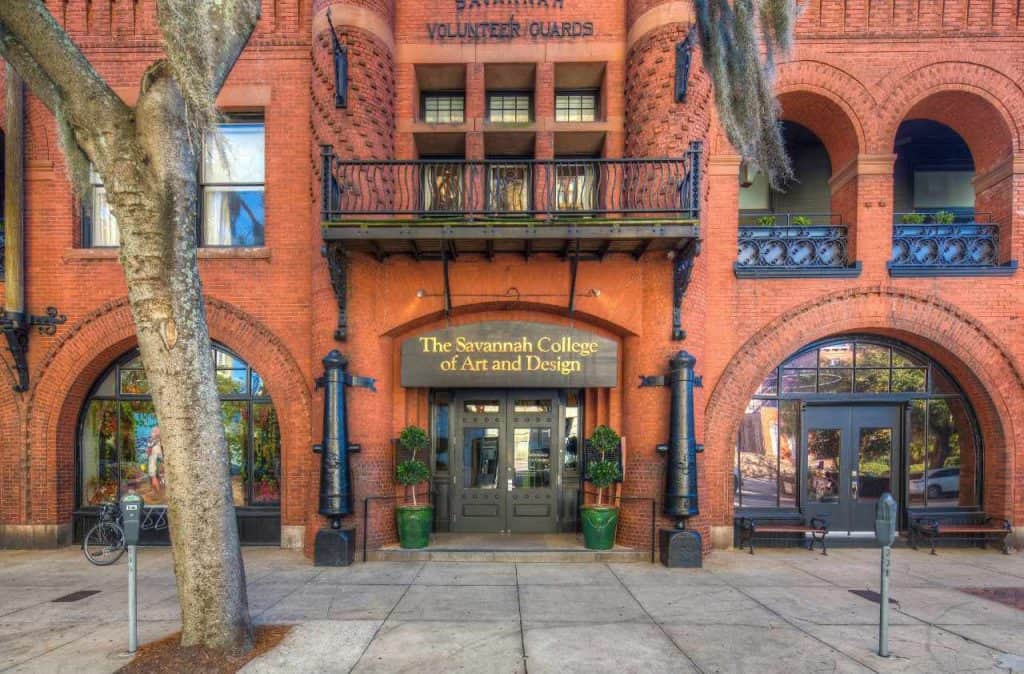 The Savannah College of Art and Design (SCAD) has announced its partnership with the 44th annual Southeast Emmy Awards, to be held June 16, 2018, in Atlanta. This partnership marks the first time the Southeast chapter of the Emmy Awards organization, the National Academy of Television Arts & Sciences, has chosen a university to be its principal underwriter.
The partnership will help spotlight student achievement in television and the entertainment arts, as well as celebrate Atlanta's excellence in broadcast journalism. SCAD students across degree programs, including motion media design and production design, will help design the Southeast Emmy Awards evening aesthetic and communications to Emmy Awards contenders leading up to the event.
SCAD's entertainment arts degree programs and events have garnered recognition by major media outlets, including "Variety," "MovieMaker Magazine," "USA Today," and "Fast Company". Notably, SCAD offers the only degree program focused specifically on television producing to connect students directly with Atlanta's flourishing TV industry. Atlanta is home to one of SCAD's four global campuses. Atlanta is the headquarters location for the Southeast Emmy Awards.
"SCAD is honored to be selected as the official university partner for the Southeast Emmy Awards," said Paula Wallace, president and founder of SCAD. "Entertainment arts, performing arts and digital technology are special strengths of a SCAD education, and our graduates thrive in the world of television."
In 2017, the first year the Southeast Emmy Chapter's Student Production Awards were open to colleges and universities, as well as high schools, SCAD students garnered 23 awards — nine of which were first-place wins — more than all other universities combined. Out of 13 categories, SCAD students swept four in their entirety: Short Form/Non-Fiction, Public Service Announcements, Commercial, and Animation/Graphics/Special Effects.
Also in 2017, at the College Television Awards, SCAD's first sitcom TV series, "The Buzz," earned a Student Emmy Award for scripted series, the highest accolade the television industry can bestow at the college level. The show was also nominated for Best Comedy Writing.
At the 2017 Creative Arts Emmy Awards, SCAD alumni earned top honors, including the Emmy Award for Outstanding Motion Design for the ABC special "David Blaine: Beyond Magic," among others.
SCAD has graduated nearly 12,000 alumni from programs related to film, television and the entertainment arts, including 2,800 alumni already working in Georgia's entertainment industry at prestigious companies, including: Turner Broadcasting System, CNN, Weather Channel, Adult Swim, Cartoon Network, Georgia Public Broadcasting and more.