SCOTCH & SODA OPENS SECOND BROOKLYN STORE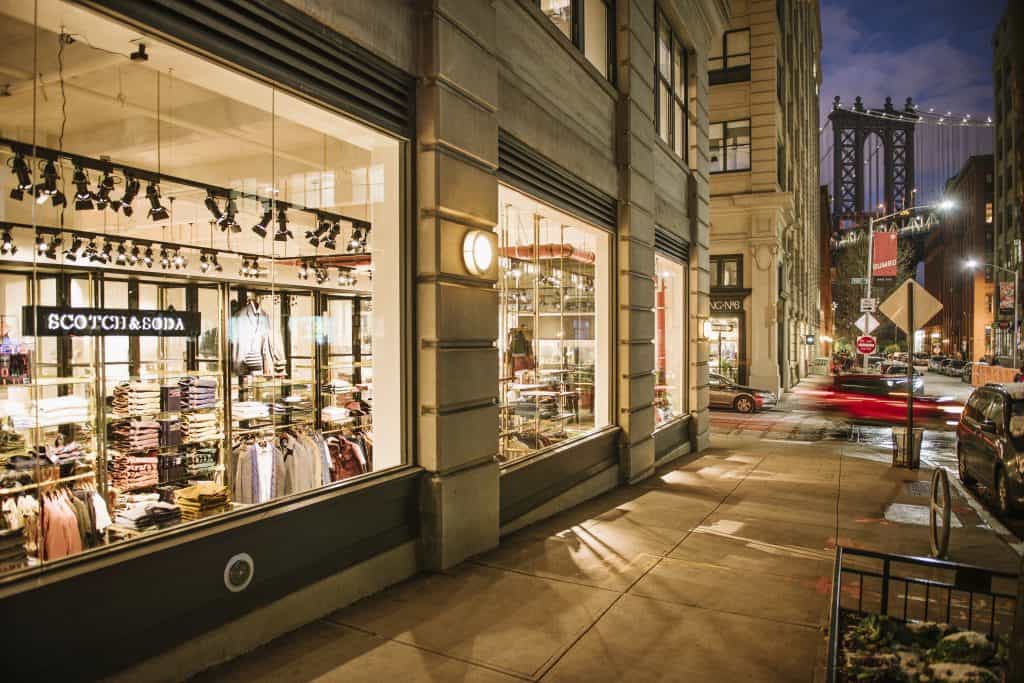 Amsterdam-based fashion brand Scotch & Soda has opened its newest retail shop in Brooklyn's Dumbo neighborhood, located at the corner of Front and Washington streets, a rapidly growing commercial and residential hotspot. The area has become a central focus recently, with the Empire Stores waterfront retail development and upcoming openings of members-only clubs like The Wing and a new Soho House location in 2018.
The 2,500 square-foot store is the largest Scotch & Soda location in North America and marks the 32nd North American brick-and-mortar location. This is the brand's seventh store in New York City and its second in Brooklyn.
The shop is nestled in a chic, industrial condominium building at 76 Front Street with a ground floor retail space in one of the original Robert Gair buildings in Dumbo, and will be adjacent to the upcoming Dumbo Market. "Dumbo continues to be a go-to retail location in New York City," commented Jed Walentas, principal of Two Trees Management, which owns the building where the store is located. "We're thrilled Scotch & Soda is opening its largest store in New York on Front Street, joining the flourishing 24-seven Dumbo neighborhood."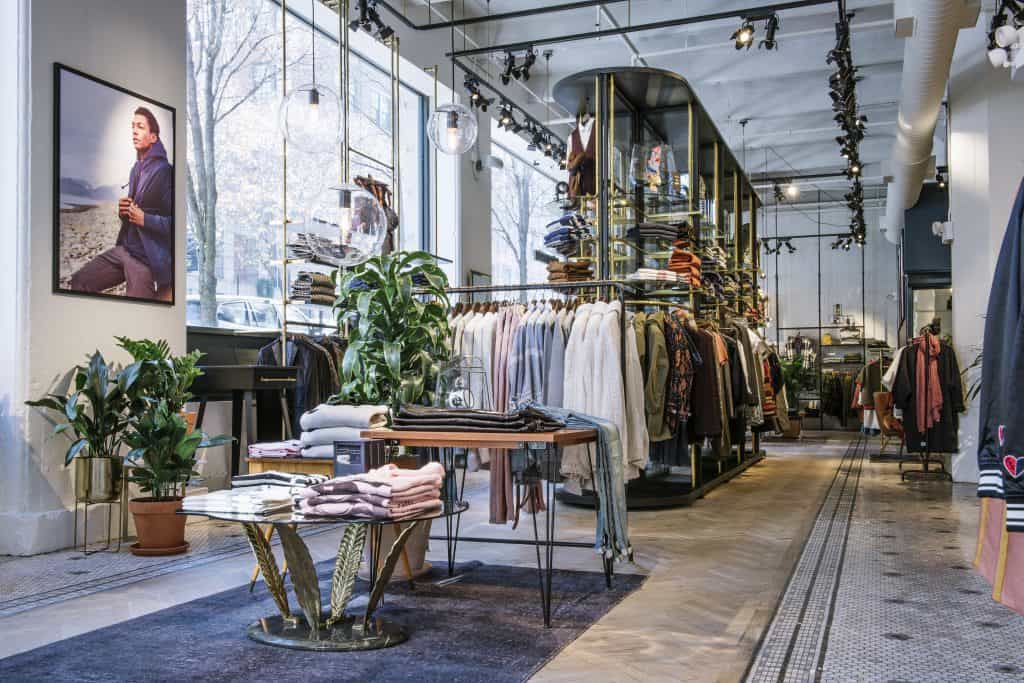 The Dumbo location will feature a unique installation: a Cabinet of Wonders, a take on the 17th Century Dutch tradition of having a cabinet of curiosities, featuring treasures from Scotch & Soda's designers regularly collect from all over the world, as an ever-growing collection. "Scotch & Soda's history is rooted in rich Dutch culture, so creating our own Cabinet of Wonders comes naturally to us," added Marlou van Engelen, creative director at Scotch & Soda. "We're at our happiest when searching for curiosities when finding them and arranging them. In this way, our muse comes to life."
"Dumbo is so special for many reasons including the iconic views of NYC and the Manhattan Bridge," said Ari Hoffman, North American CEO of Scotch & Soda. "It offers an unparalleled view of New York and must-take Instagram shot for visitors and locals alike, which is why we have chosen this location for our second store in Brooklyn. We look forward to becoming part of the fabric of one of the most exciting places to live, work, and shop in New York. It is the home for some of the most creative and innovative companies and startups."