SCOTCH & SODA OPENS SIXTH NYC STORE IN SEAPORT DISTRICT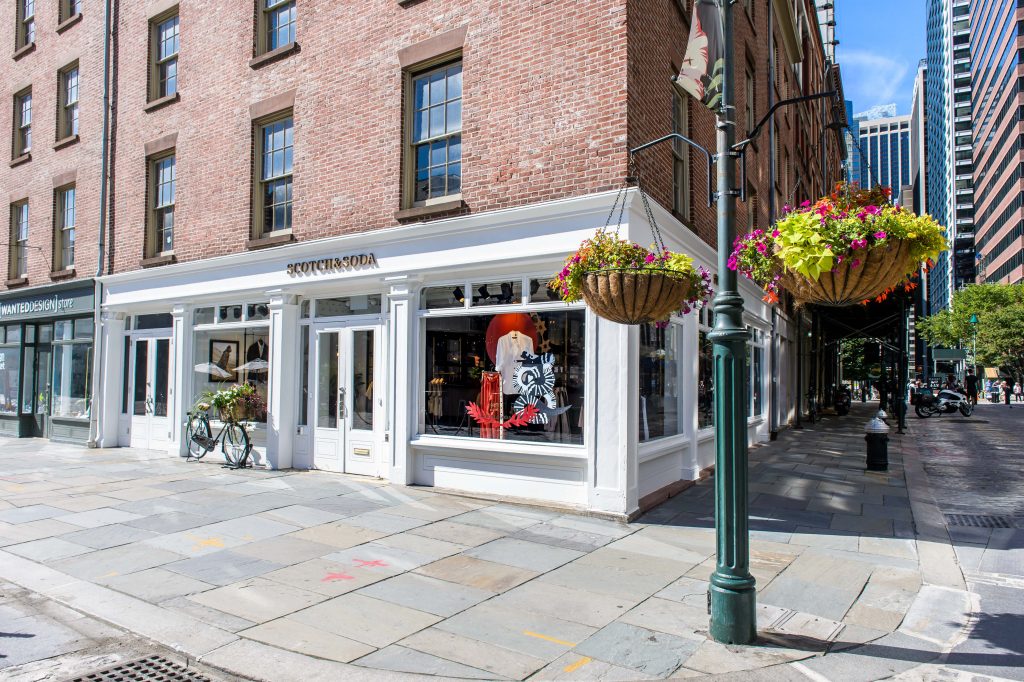 Amsterdam-based fashion brand Scotch & Soda has opened its sixth store in New York City located in the South Street Seaport neighborhood of Manhattan. The new store location is significant in its location, dubbed "New York's Oldest New Neighborhood" – New Amsterdam.
Located at 18 Fulton Street, in the heart of the Seaport District, the 1,500 square-foot space incorporates sophisticated finishes with raw materials, featuring exposed wood plank ceilings and herringbone-patterned floors – a nod to the classic craftsmanship and architecture of the neighborhood. In keeping with the preservation of the Seaport aesthetic, the building's original façade and cast iron columns have been restored.
"We are thrilled to amplify our New York City retail network in New York's oldest new neighborhood and participate in the renaissance of the Seaport District – a vessel of the past and laboratory of the future," said Ari Hoffman, Scotch & Soda's North American CEO. "The redevelopment of the original Downtown waterfront destination, surrounded by historical buildings, Fulton Street Market and cobblestone streets is a natural environment for Scotch & Soda. The neighborhood's authenticity and character align perfectly with our brand."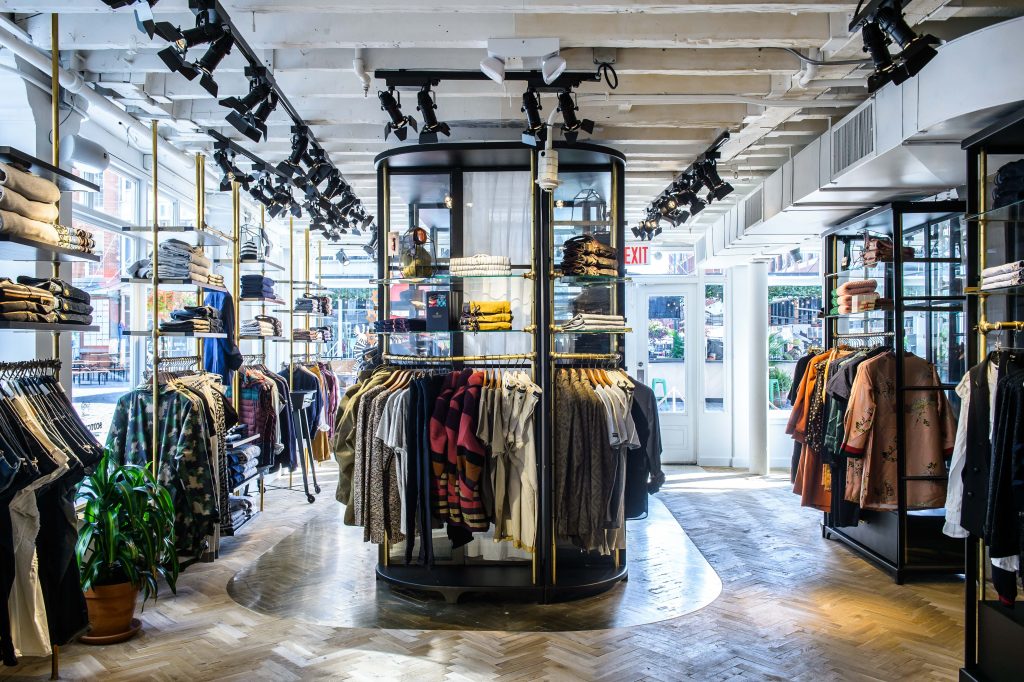 "We are pleased to welcome Scotch & Soda to the Seaport District," added Saul Scherl, executive vice president at The Howard Hughes Corporation, the real estate development company that owns the Seaport District. "They are a great addition to the unique mix of creative fashion, cultural, culinary and entertainment experiences that will be a part of the revitalized Seaport District."
The expansion in the U.S. coincides with the launch of Scotch & Soda's latest global campaign, "From Amsterdam, from Everywhere", both an ode to the home-grown spirit of explorers of old and a celebration of all those today who can 'imagine something from nothing', exemplified in an ever-growing presence in North America. The Seaport store marks the 31st North American brick-and-mortar location for the brand.