SEAN JOHN AND NBA POINT GUARD JOHN WALL OUTFIT 6 LUCKY HIGH SCHOOLERS FOR PROM
Sean John
partnered with Washington Wizard's NBA point guard and brand ambassador John Wall and his non-profit the
John Wall Family Foundation
on a charitable project to help out less fortunate young men who are getting ready for prom.
For this project (the third time the duo has collaborated on this initiative) the brand provided tailored suits, fragrance, watches and more to six winners of Wall's #FittedPromSuit program contest. The six lucky individuals won a trip to Sean John's New York headquarters (a first for this project) where the winners were given suits and other swag including merchandise with Wall's autograph and a fitting with a tailor to make their suits perfect for their upcoming prom.
The winners were selected from a social media contest where followers were asked to nominate young men that deserved a one-of-a-kind prom fitting experience. Of the nominations, three young men were chosen from the Raleigh, North Carolina area and three were chosen from the Washington, DC area.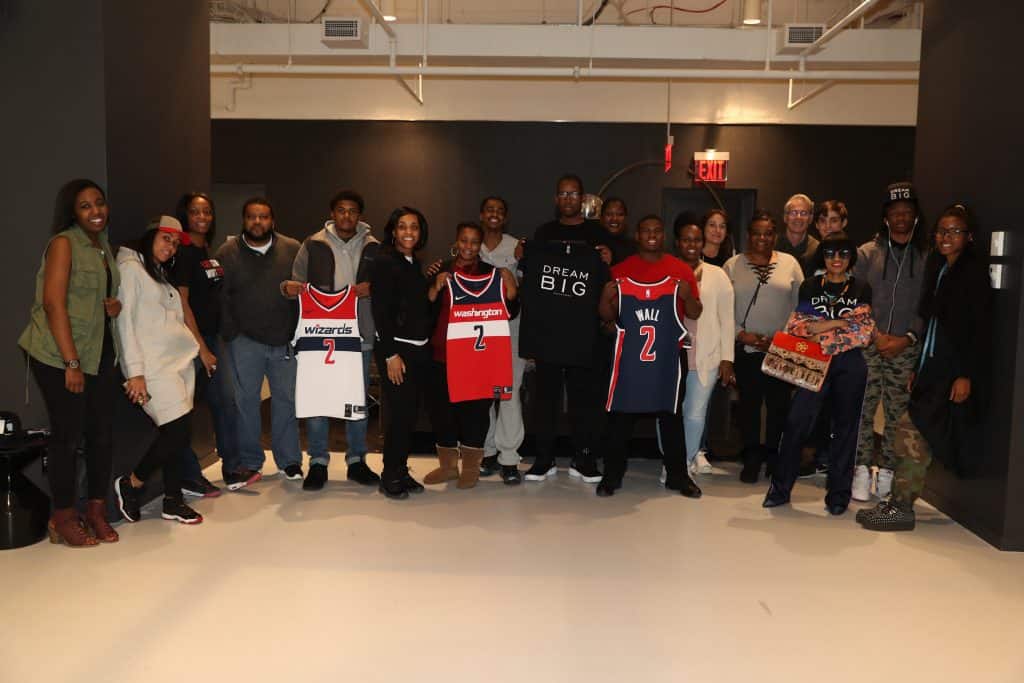 Asked why he chose to focus on prom for this charitable imitative, Wall told MR: "It's a special and fun time during your senior year of high school, I remembered being worried about who I was going to ask and what was I going to wear, could my mom get me everything I wanted. I wanted to look good …I know everybody does not have the finances during this time, so I wanted to do something fun and impact some guys that needed assistance."
Sean John president Jeff Tweedy echoes this sentiment: "As a clothing brand, we have the resources to provide clothes to these young men who might not be able to afford them on their own. It felt natural for Sean John to be involved with a project that is tied to such a huge day in every high schooler's life." He added: "Knowing that we added a special moment to this once-in-a-lifetime experience is important for us; we know that when you look good you feel good and we help give these guys that extra confidence boost on their special day. Going to their prom they are going to be the best dressed guys in the room and it makes us feel amazing to know that we are a part of that."
Tweedy isn't ready to stop donating his time to charity either. He told MR that he is continuing the conversation with Wall and his team to keep this prom project alive for next year, as well as some other initiatives Sean John will be participating in for 2018. "This year, Sean John will be the featured young men's brand on Discovery Channel's 'Say Yes to the Prom," Tweedy says. "Another important initiative that we support with our tailored business is the '5000 Role Models' – a Miami-Dade County program founded by Congresswoman Frederica Wilson where each year we provide the organization's graduating class their first suit."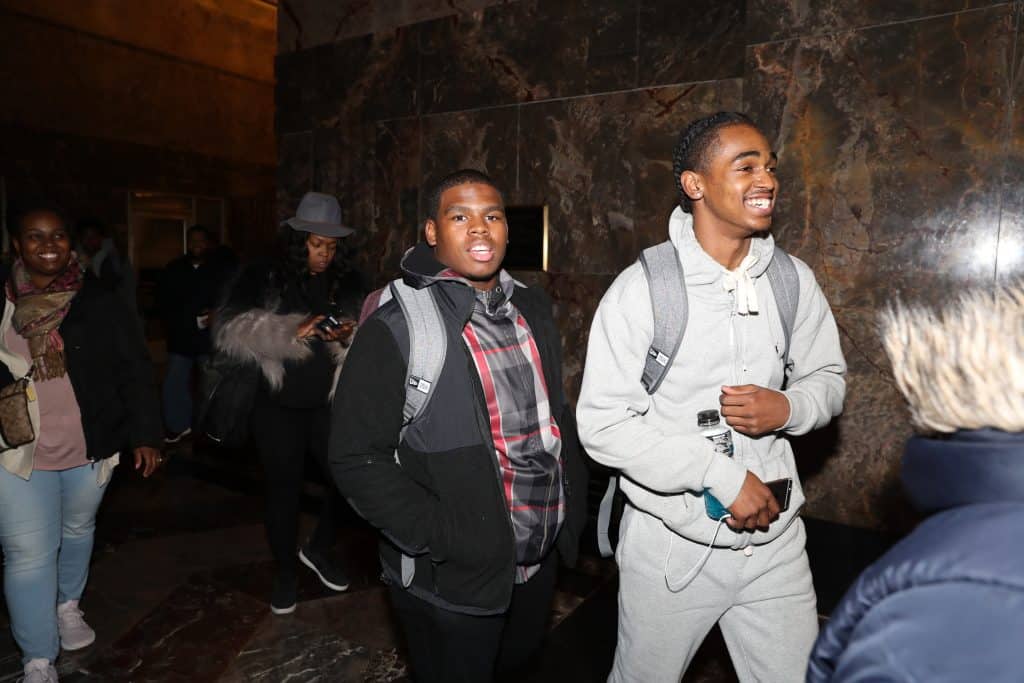 This past weekend,