SEAN JOHN CELEBRATES LAUNCH OF BASQUIAT COLLECTION AT CHELSEA ART GALLERY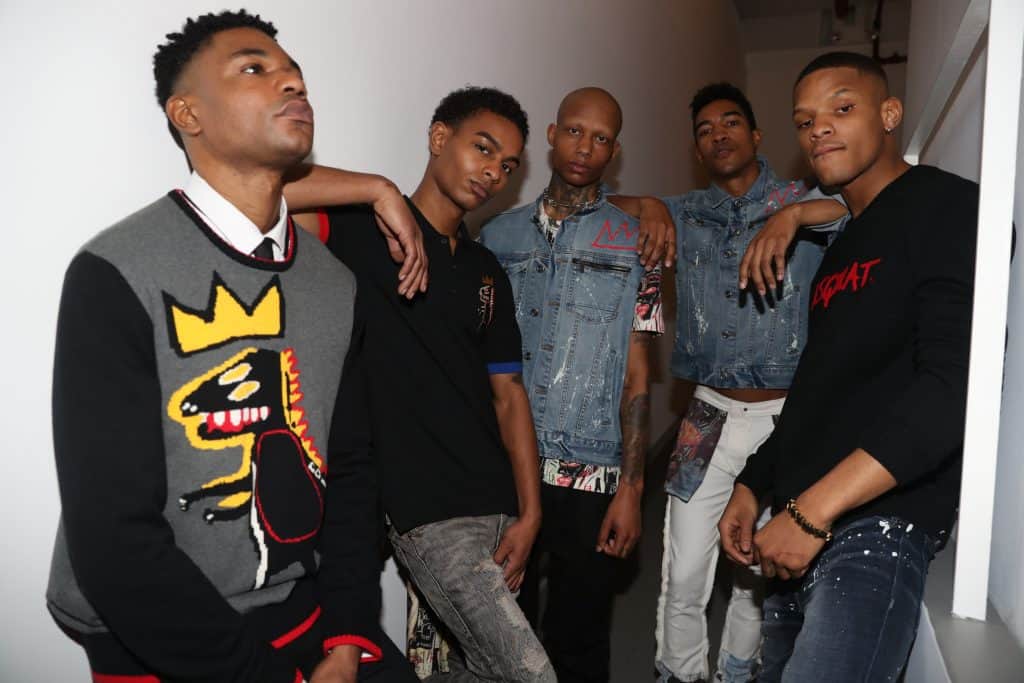 Iconic fashion brand Sean John celebrated the launch of its first major collaboration of the year, featuring the works of visionary artist Jean-Michel Basquiat, on Thursday, February 15 at Agora Gallery in the Chelsea neighborhood of NYC.
The Basquiat X Sean John collection focuses on Basquiat's pieces – Pez Dispenser, Melting Pot of Ice, and Dog, 1982 – and makes a statement by expounding upon Sean John's popularly known aesthetic. Basquiat's bold style is exemplified by the 'Pez Denim Jacket' uniquely casual feel and the abstract 'Basquiat All Over Tee', marrying different mediums to actualize each piece.
"We wanted to pay homage to Basquiat's creative genius with this capsule collection," said Jeff Tweedy, president of Sean John. "Basquiat's influence on culture transcended race and class to highlight more pressing issues in society that are still relevant today. Using his art as a medium to fight racism, combat cultural appropriation or rebelling against power structures-Basquiat always challenged the standard. We felt that it was vital to tell his story and educate our consumers on this talented artist."
"Despite never being formally trained Basquiat was able to transition from an underground unknown in New York City to an internationally acclaimed artist," added Sean "Diddy" Combs, founder of Sean Jean. "It was his story and steady climb in the art world that really intrigued our team when we were mapping out this collaboration. Basquiat used his art as a vessel to delve further into his definition of being a black man in America. The Sean John creative team drew inspiration from the culmination of Basquiat's work by mixing his profound messaging with his daring aesthetic."
The anticipated collection is now available in-store at Macy's and online at Macys.com.