SEARS POSTS HUGE LOSS IN THIRD QUARTER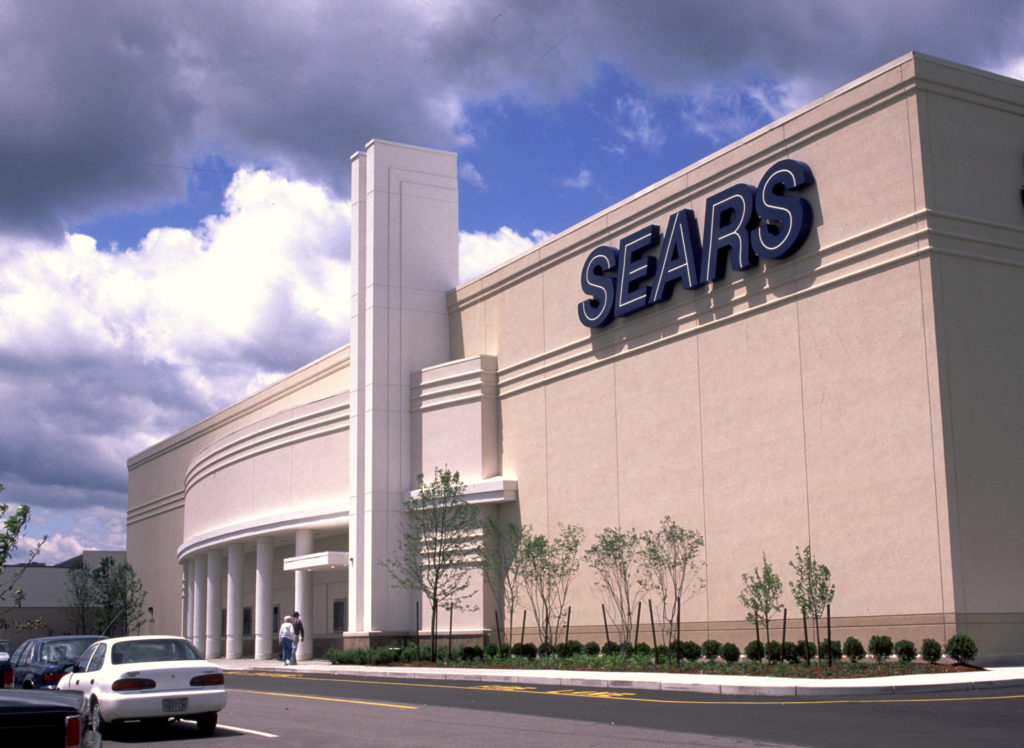 Sears Holdings reported a third-quarter loss of more than half-a-billion dollars, but some signs of improvement are helping the ailing department store chain as it seeks stability.
The struggling retailer reported a net loss of $558 million for the third quarter of 2017 compared to a net loss of $748 million for the third quarter of 2016, an improvement of $190 million. Adjusted EBITDA improved $100 million to $275 million in the third quarter of 2017, from $375 million in the prior year third quarter. This marks the second consecutive quarter of at least $100 million improvement in Adjusted EBITDA as the restructuring actions taken in the first three quarters of 2017 have resulted in meaningful year-over-year improvement in the company's performance.
Sears Holdings generated total revenues of approximately $3.7 billion during the third quarter of 2017, compared with revenues of $5 billion in the prior year quarter, with store closures contributing to over half of the decline. Revenues were also negatively impacted by reductions in the number of pharmacies in open Kmart stores, as well as the reduction in consumer electronics assortments in both its Kmart and Sears stores. Total comparable store sales declined 15.3 percent during the quarter. Kmart comparable store sales decreased 13 percent, while Sears comparable store sales declined 17 percent.
"In the third quarter, we continued to narrow our losses and delivered another quarter of Adjusted EBITDA improvement of at least $100 million," said Edward S. Lampert, chairman and chief executive officer of Sears Holdings. "With the challenging retail landscape continuing to pressure sales, the improvement in Adjusted EBITDA is reflective of the success of the strategic priorities we outlined earlier this year to streamline our operations, reduce inventory and minimize operating expenses, as well as our commitment to our goal of restoring positive Adjusted EBITDA in 2018. Our Shop Your Way membership program and Integrated Retail Strategy remain a key focus for us in order to meet the needs of our members and provide our members with the best experience possible throughout the holiday shopping season."
Moving ahead into the fourth quarter, the retailer is still focused on continued improved performance including developing new ways to leverage the "Shop Your Way" platform in order to invest marketing dollars at the member level to optimize returns and improve comparable store sales trends and associated profitability. Sears also plans to diversify its revenue streams through third-party partnerships in several of its businesses including Sears Home Services, Innovel, Kenmore, and DieHard.
Additionally, it plans to further build on the momentum around its dedicated concept stores similar to the recently opened Sears Appliances and Mattress stores in Camp Hill, Pennsylvania, and Honolulu, Hawaii; and maintain extreme cost discipline focus in light of continued headwinds across the retail sector.
"The recently announced agreement with the Pension Benefit Guaranty Corporation requires an initial upfront payment to the pension plans which will be secured by 138 properties released to the company," added Rob Riecker, the chief financial officer of Sears Holdings. "Once complete, the estimated contributions of $550 million to the pension plans in 2018 and 2019 is eliminated (with the exception of a $20 million payment in July of 2018). Additionally, we will be taking action in the near term with respect to certain upcoming debt maturities to provide the company with further financial flexibility and enhanced liquidity."