SEARS TO CLOSE 72 MORE STORES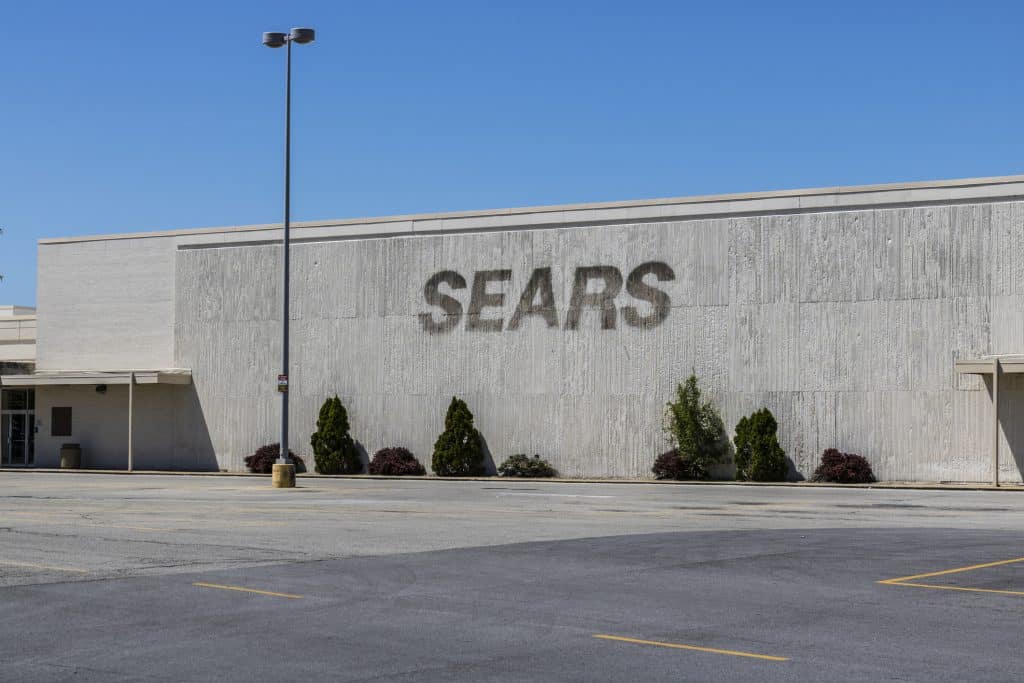 Struggling retailer Sears Holdings Corporation said Thursday it will be closing 72 more stores this year as its sales continue to decline.
The retailer has identified 100 unprofitable stores in total, and it will begin closing sales at 72 of these stores "in the near future."
"We continue to evaluate our network of stores, which are a critical component in our transformation, and will make further adjustments as needed and as warranted," Sears said in a statement announcing its fiscal first-quarter results.
The retailer reported a net loss attributable to Holdings' shareholders of $424 million for the first quarter of 2018. This compares to net income attributable to Holdings' shareholders of $245 million reported for the first quarter of 2017, which included a gain of $492 million recognized in conjunction with the sale of the Craftsman brand.
The company generated total revenues of approximately $2.9 billion during the first quarter of 2018, compared with revenues of $4.2 billion in the prior year quarter, with store closures contributing to nearly two thirds of the decline.
Total comparable store sales declined 11.9 percent during the quarter, comprised of a 9.5 percent decline at Kmart and a 13.4 percent decline at Sears. While total comparable store sales declined, the company did experience positive comparable store sales at both Kmart and Sears in several categories, including apparel, footwear and jewelry.
"In a challenging quarter, we continued to focus on our strategic transformation, identifying additional opportunities to streamline operations and adjust inventory and operating expenses while staying focused on our Best Members, Best Categories and Best Stores," said Edward S. Lampert, chairman and chief executive officer of Sears Holdings. "Our Shop Your Way membership program and Integrated Retail Strategy are our key priorities, and we continue to look for new ways to leverage our Shop Your Way ecosystem to drive improvements in value for our members and to increase the frequency and amount of their engagement."
"As we look to the remainder of 2018 and beyond, we remain committed to restoring positive Adjusted EBITDA and will continue to explore opportunities to unlock the full potential of our assets for our shareholders," continued Lampert. "This includes exploring third-party partnerships involving several of our businesses – such as Sears Home Services, Innovel, Kenmore and DieHard – and gaining further momentum around our new smaller store formats that blend brick and mortar and online experiences. We believe these initiatives, among others, will help us to strengthen the company and better position it for the future."
Rob Riecker, chief financial officer of Sears Holdings, added, "To support our transformation efforts, we continue to take important, proactive steps to address our capital structure, enhance our liquidity position and provide the company with additional financial flexibility. We intend to take further action with respect to certain near-term maturities of our debt, including through repayments, refinancings and extensions of such debt."