SEGWAY STUNS AUDIENCES WITH TOMBOGO COLLABORATION FOR NYFW, CELEBRATING GENDER FLUIDITY FASHION AND SUSTAINABILITY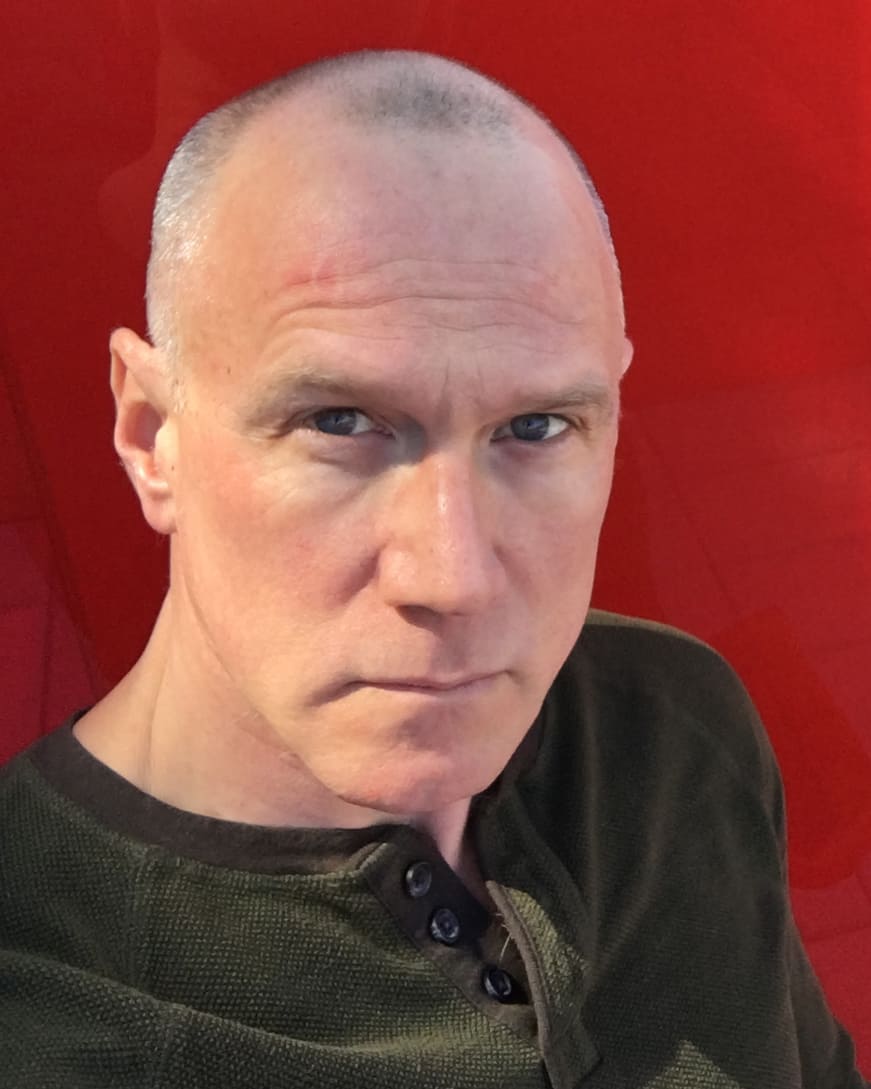 Didn't think fashion was going anywhere? Scooter maker Segway partnered with streetwear designer Tommy Bogo to prove us all wrong during New York Fashion Week with a special presentation at the LaGuardia High School of Performing Arts in Manhattan. The "last-mile" transportation electric vehicle company is merging innovation with fashion to drive home how much scooters have become a staple in a sustainable and urban lifestyle.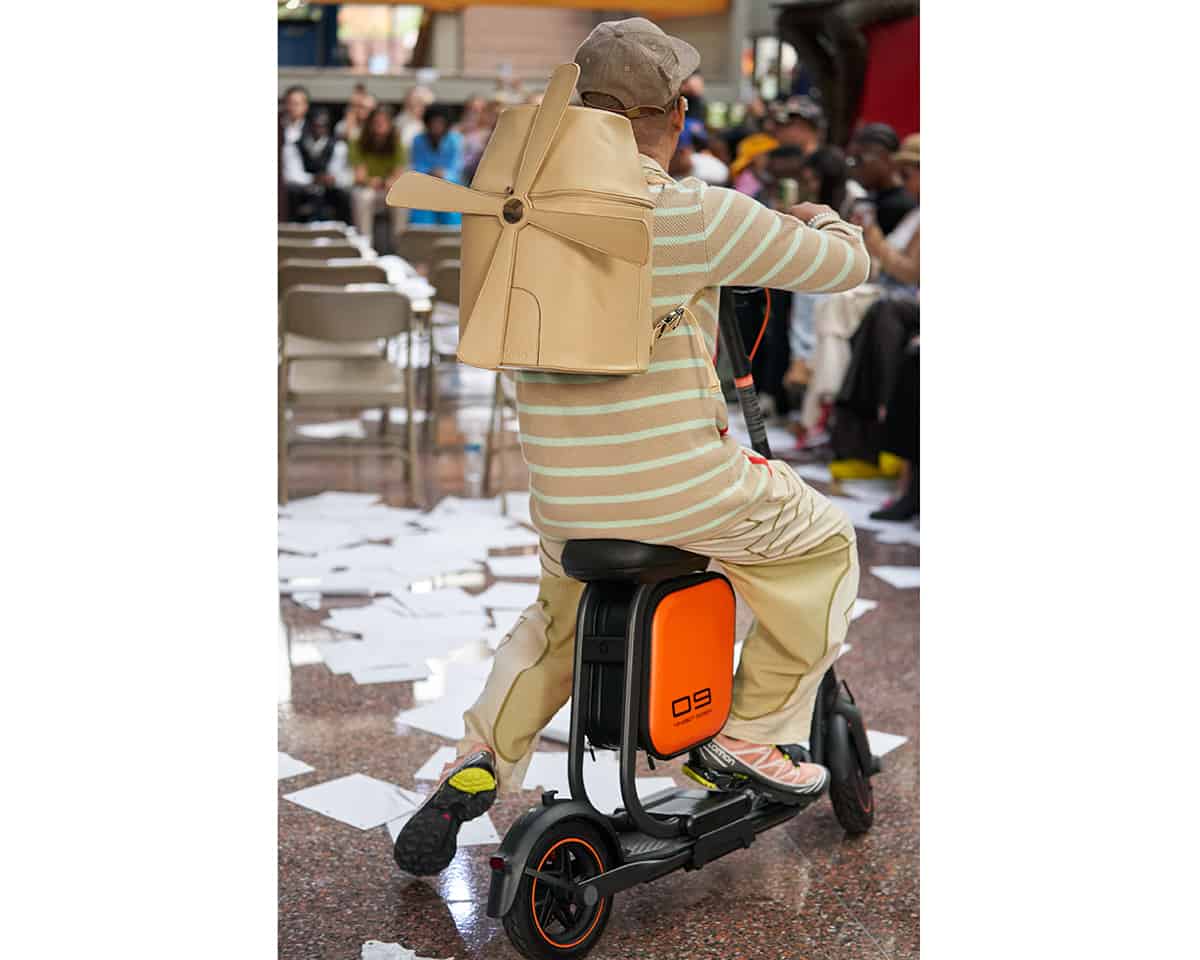 "For the Truant & the Fluent," the show reflected on the various characters and personalities in high school – from the jock to the artsy student –  with Segway vehicles to compliment every persona.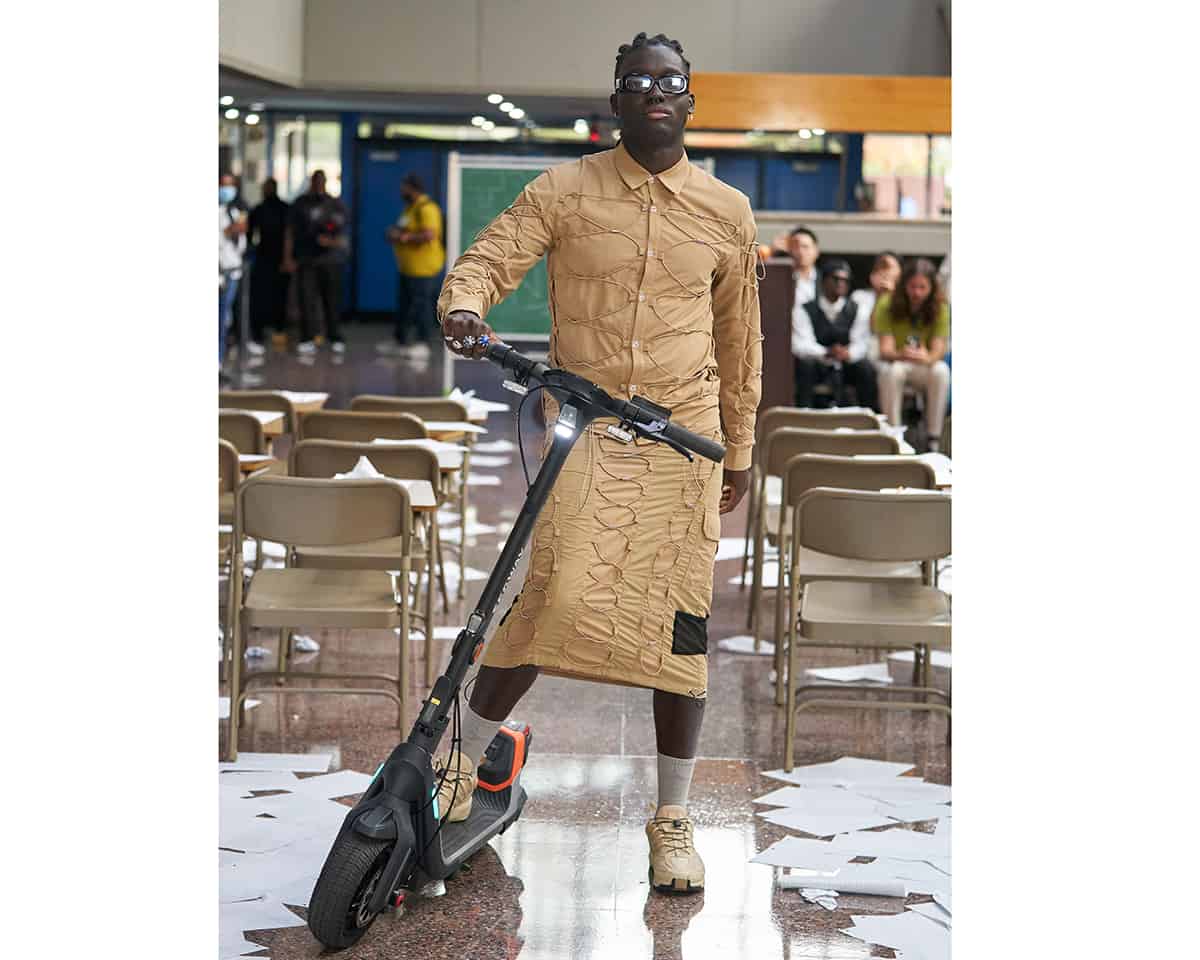 "Like Segway, sustainability sits at the core value of TOMBOGO''s men's fashion brand and often incorporates repurposed and environmentally friendly materials into their fashion looks and collections," said Alex Huang, SVP of Global Business at Segway.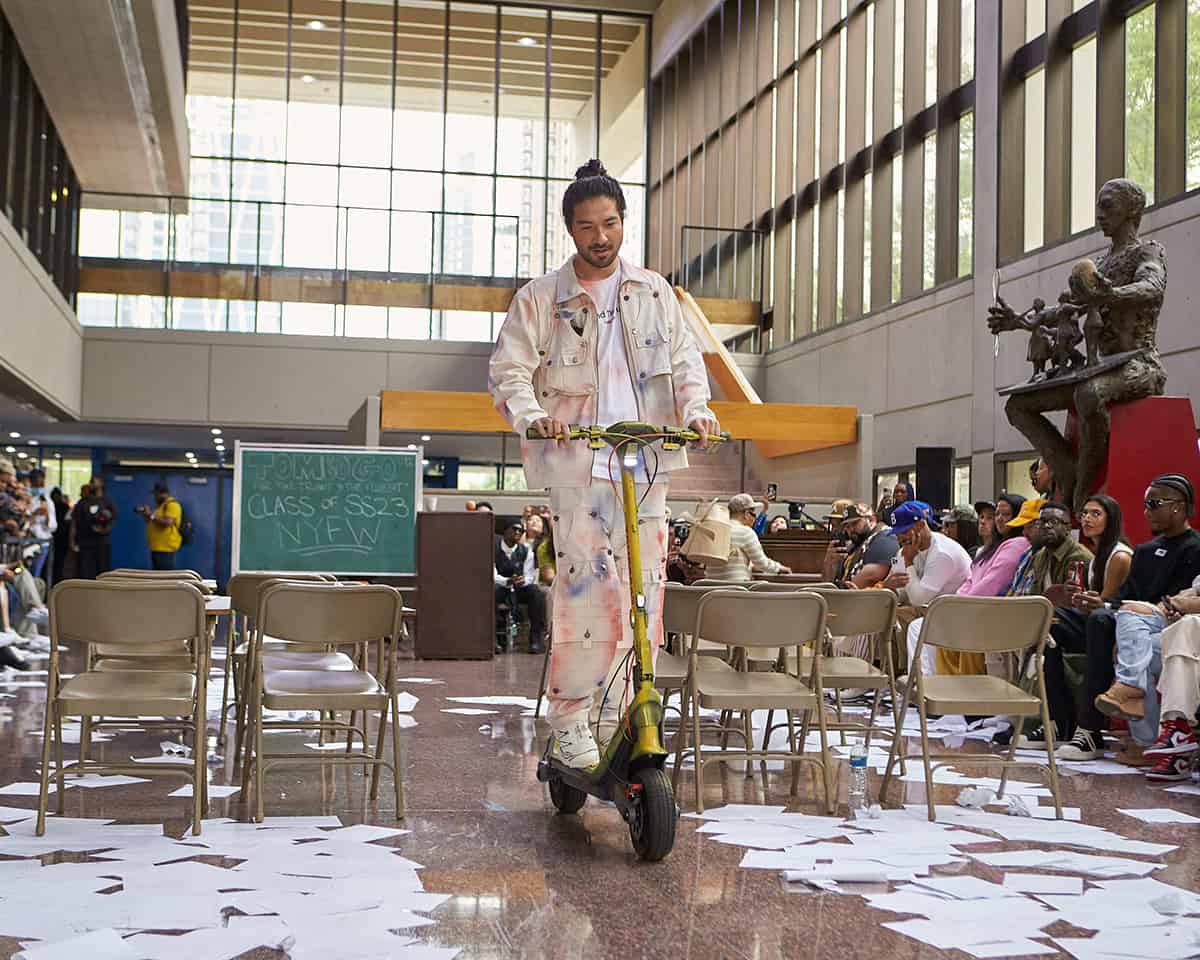 For the debut of his Fall 23 collection, Bogo created a rebellious classroom setting at the high school, where models emerged on exclusive custom Segway scooters, rocking futuristic ensembles featuring varied patterns, textiles, and space-like backpack accessories. Segway debuted several soon to-be-launched models, including a scene-stealing eMoped.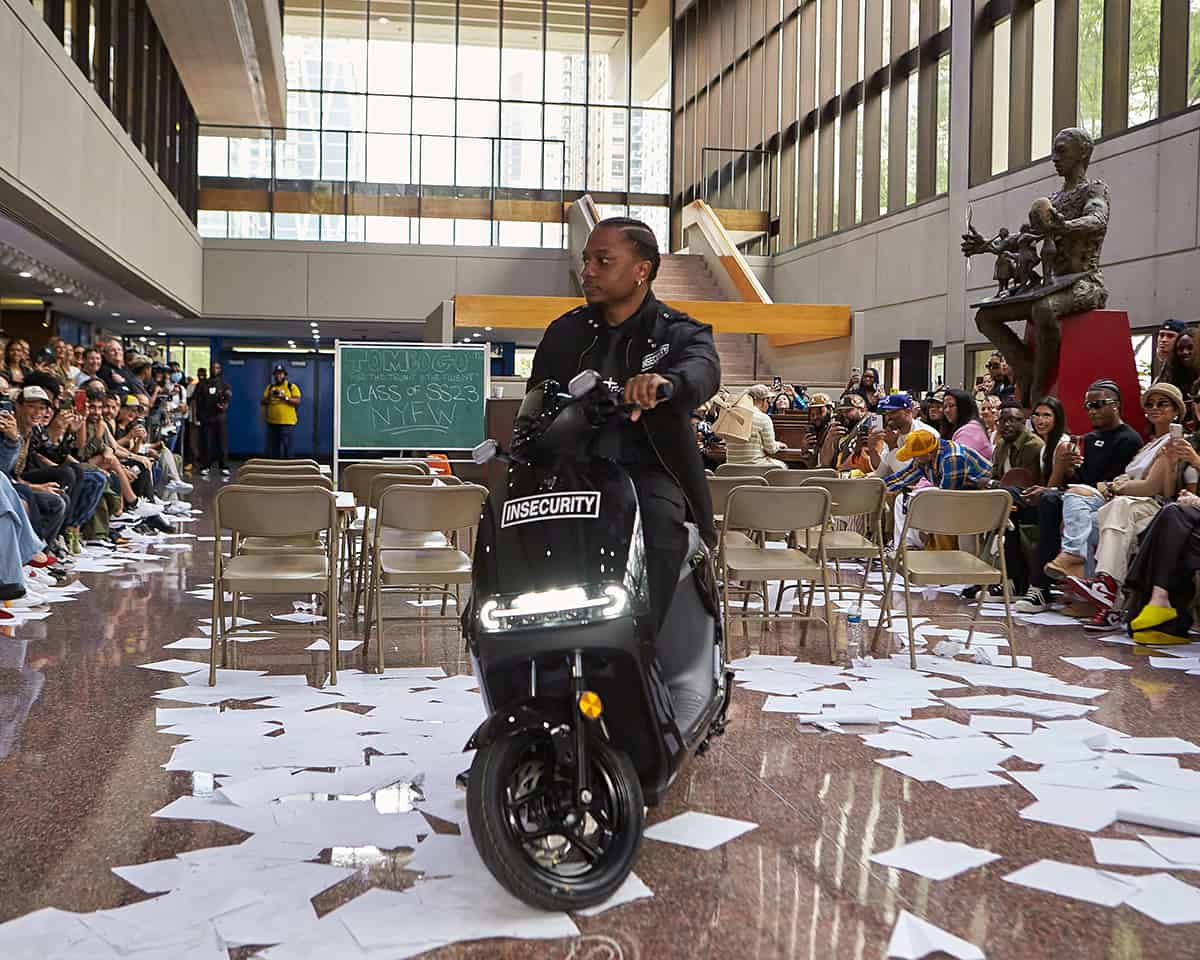 Unisex ensembles were a major feature of this season's men's collection, pushing boundaries with beautiful men in long-fitted skirts and pants alike. Models scrolled down the runway on innovative Segway scooters, navigating the classroom setting created by the TomBogo creative team.
Notable guests included SMINO, Duckwrth, Isaiah Rashad, Paloma Ford, and Tiana Parkr.