SHINOLA CELEBRATES THE STATUE OF LIBERTY WITH NEW COLLECTION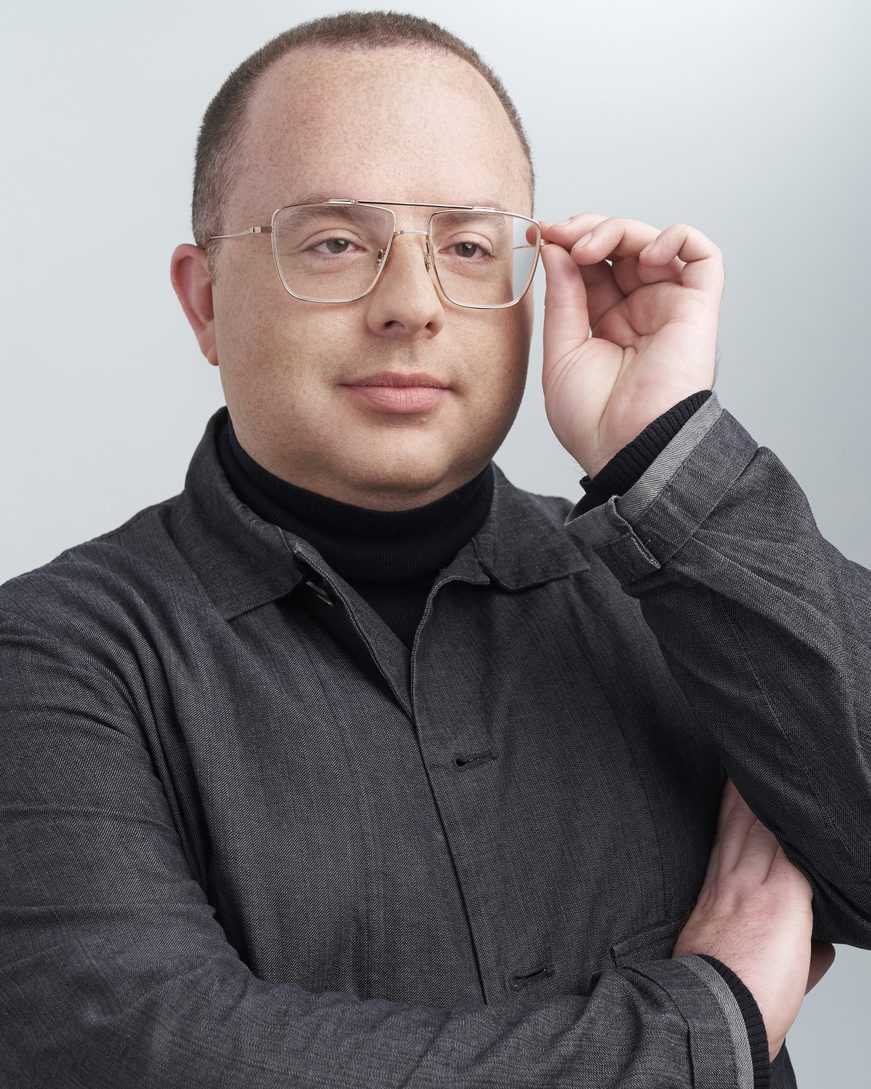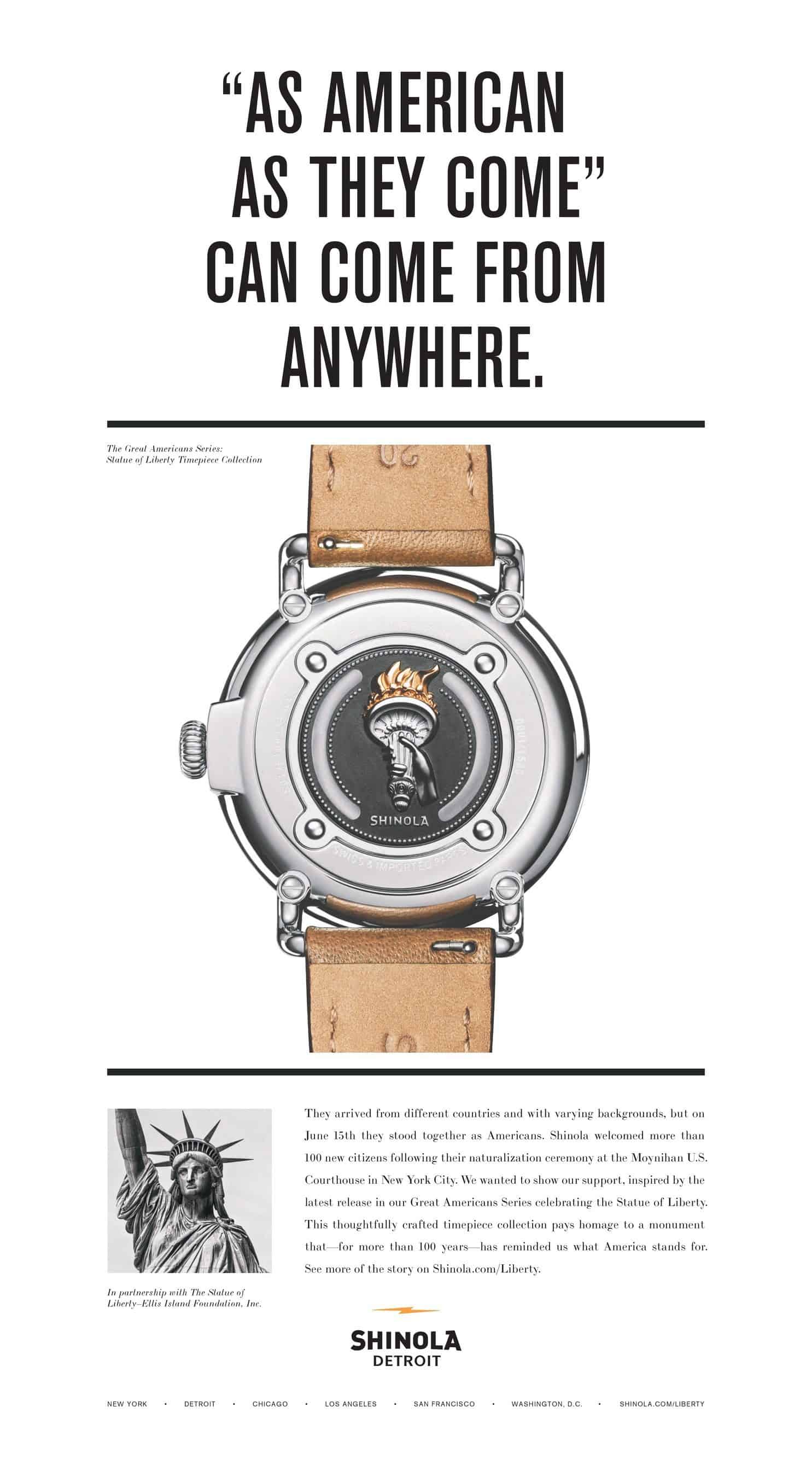 Launching today, the Statue of Liberty timepiece collection is an opportunity for Detroit-based watch maker Shinola to shine a light on the many people who have spent a great deal of time and effort to wear the moniker of American citizen, and to invite us all to re-examine our perception of the term "immigrant." With this project, the brand hopes to echo what Lady Liberty herself has always stood for—freedom, hope, and eternal welcome to those who come to America from abroad.
Two timepieces, created in partnership with The Statue of Liberty-Ellis Island Foundation, Inc., are part of the sixth installment in Shinola's Great Americans Series, a collection of limited-edition watches honoring figures who have helped shape our culture and made a lasting mark on American history. This year the brand celebrates the Statue of Liberty, a universal symbol of freedom, diversity and democracy, the core values of our country.
"At Shinola, we support diversity within our communities and in our American workforce," said Tom Lewand, CEO of Shinola. "We welcome these newest citizens because with each new perspective, America grows stronger and more whole. We see it every day in our company. We've seen it in this country for nearly 250 years. We're a better nation because of it."
"The Statue of Liberty was built as a monument to the freedom of individuals," added Stephen A. Briganti, president and CEO of The Statue of Liberty-Ellis Island Foundation. "During our nation's peak immigration years, she greeted millions as they entered New York Harbor on their way to Ellis Island and a new life in America. In the years since, the Statue of Liberty has grown from a national monument to a global icon recognized the world over."
On June 15th, Shinola welcomed more than 100 new American citizens at the Moynihan Courthouse in New York City after a naturalization ceremony. The brand captured stories about the journey to American citizenship. As a show of welcome, Shinola gifted some of the newly naturalized citizens its flagship timepiece, the Runwell, packaged in a box with the phrase, "From this second forward, you are as American as the rest of us."
This select group of citizens were interviewed, filmed, and appeared in portrait photography to showcase the range of stories that make up our immigrant population. The film, "From This Second Forward," was directed by Danny Clinch, a legendary photographer and director based in New York City, whose wife recently became a U.S citizen.
The campaign is a celebration of ten newly naturalized citizens of the United States. Through intimate interviews in their homes and in their neighborhoods, a warm welcome after the naturalization ceremony, and a celebratory boat ride around the Statue of Liberty. See the full video below.