SIBLINGS KAIA AND PRESLEY GERBER FRONT NEW CALVIN KLEIN JEANS CAMPAIGN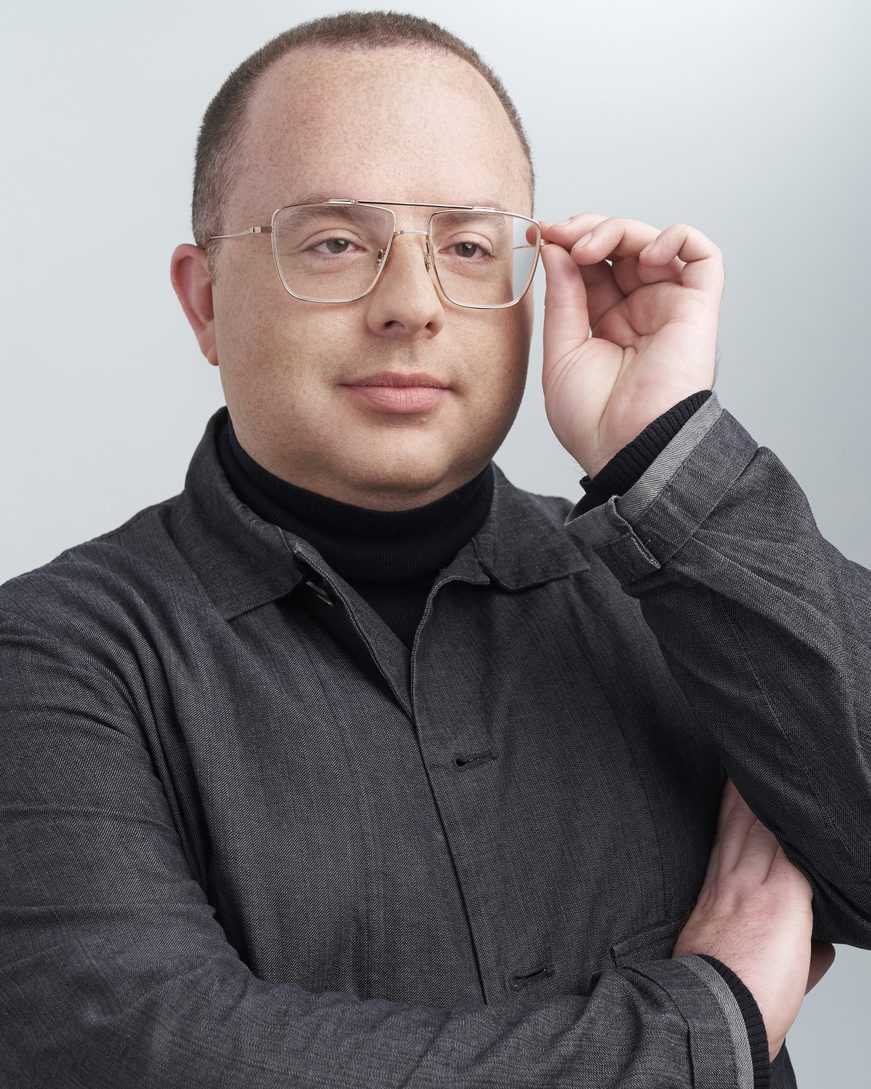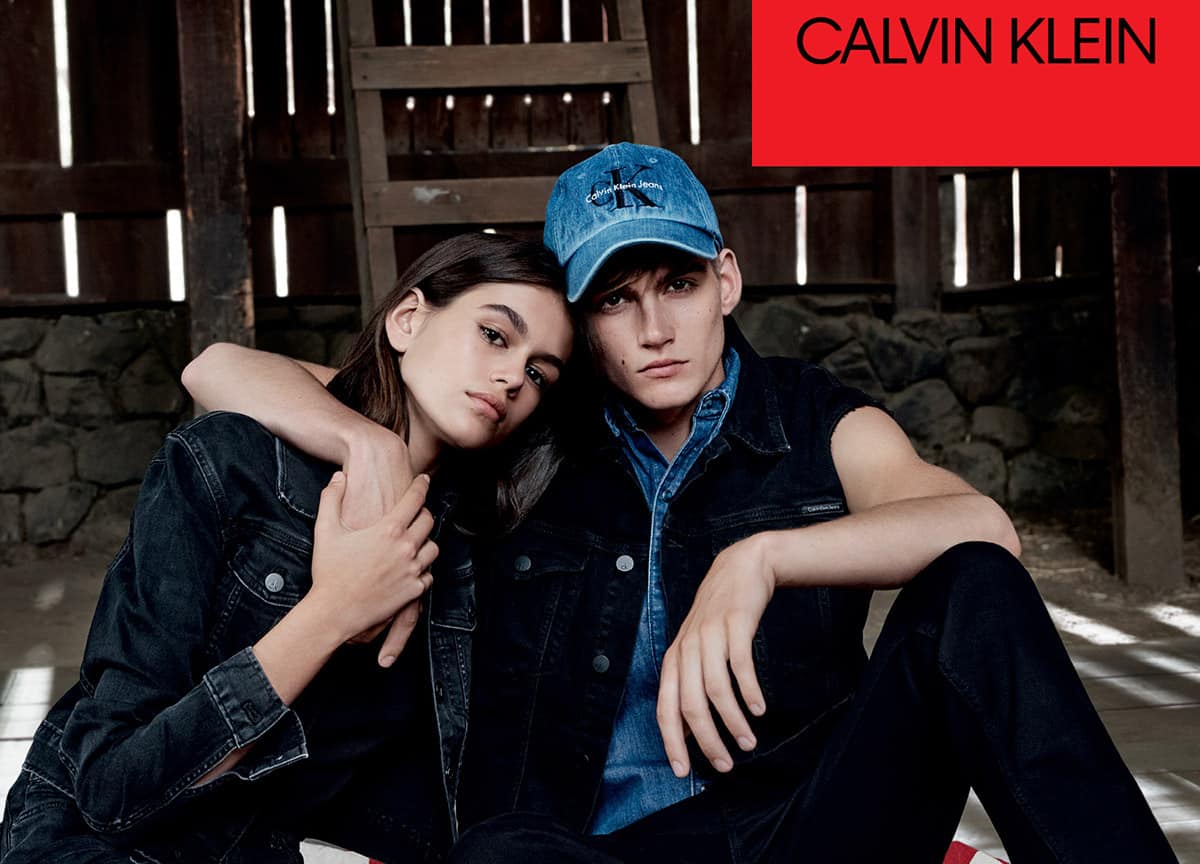 American fashion brand Calvin Klein has debuted its new Calvin Klein Jeans global multi-media advertising campaign. The campaign represents the latest iteration of the evolution in the Calvin Klein brand's globally recognized #MYCALVINS call to action: "Our Family. #MYCALVINS".
Shot by photographer Willy Vanderperre, the latest chapter of this new campaign features model siblings Kaia Gerber and Presley Gerber. The cast is featured wearing core styles of Calvin Klein Jeans that are available in stores and online now.
The evolved #MYCALVINS concept has family at its center, a display of unity between strong individuals, further emphasized by the symbolism of the traditional American quilt. This campaign captures these bonds and brings to life different ways we can inspire families – both born and made – to connect with one another and celebrate the things that unite us.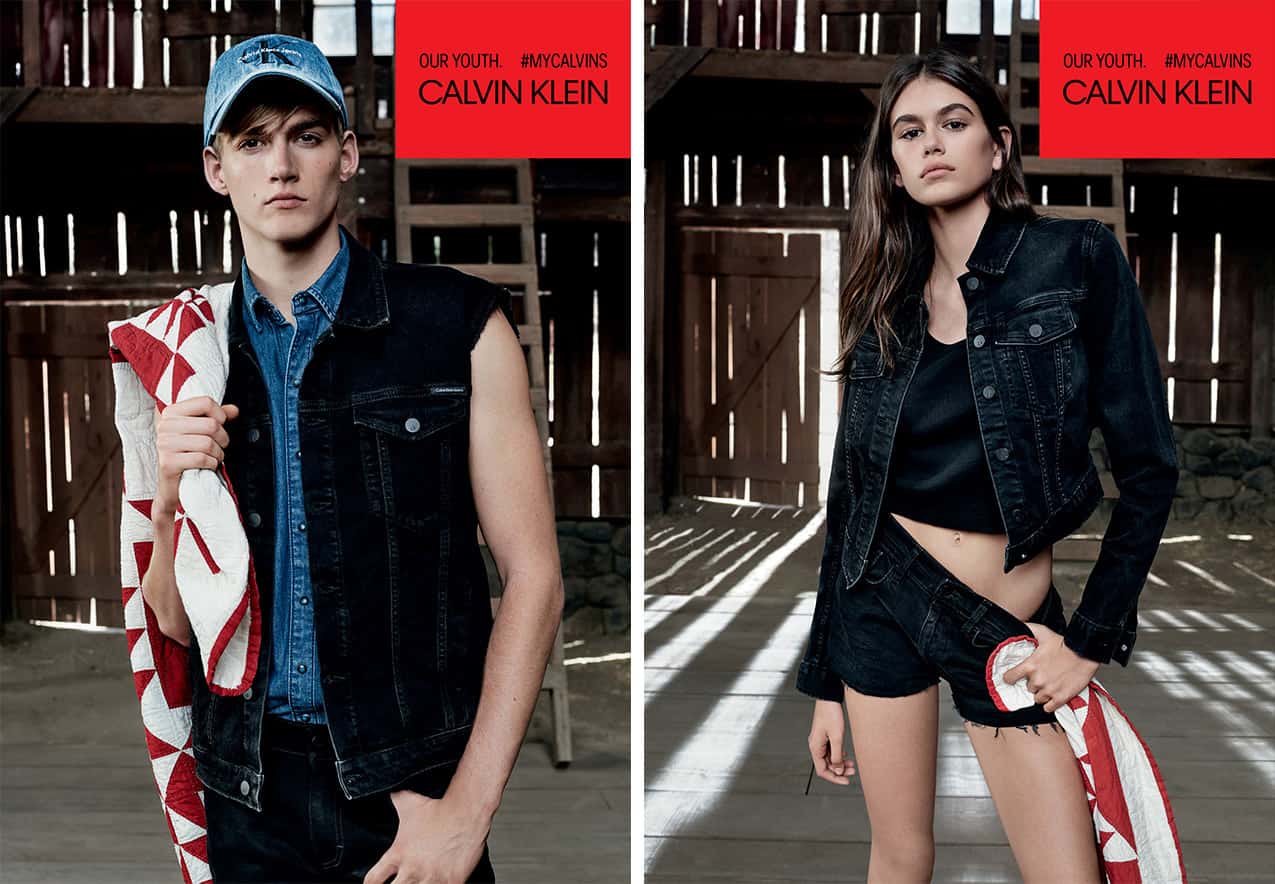 This launch marks the latest moment of the new "Our Family. #MYCALVINS" campaign rollout, with a series of campaign launches that kicked off in November 2017 with Solange, Kelela, Dev Hynes, Caroline Polachek and Adam Bainbridge of Kindness, as well as A$AP Rocky, A$AP Ferg, A$AP Nast, A$AP Twelvyy, A$AP Ant, A$AP Lou, and A$AP J. Scott of A$AP Mob. The campaign will run through the spring 2018 season, and the talent featured will represent the bridging of several generations stylistically, musically and culturally. They will bring their stories to life as "Our Family" with family and community at the epicenter of the conversation.
The "Our Family. #MYCALVINS" campaign embraces a digital first, socially-powered mindset in communicating the evolution of the globally successful #MYCALVINS campaign originally launched in 2014. The #MYCALVINS campaign leverages influencers' and existing consumer behavior to express themselves, and maximizes the cultural 'selfie' and viral image-sharing phenomenon.